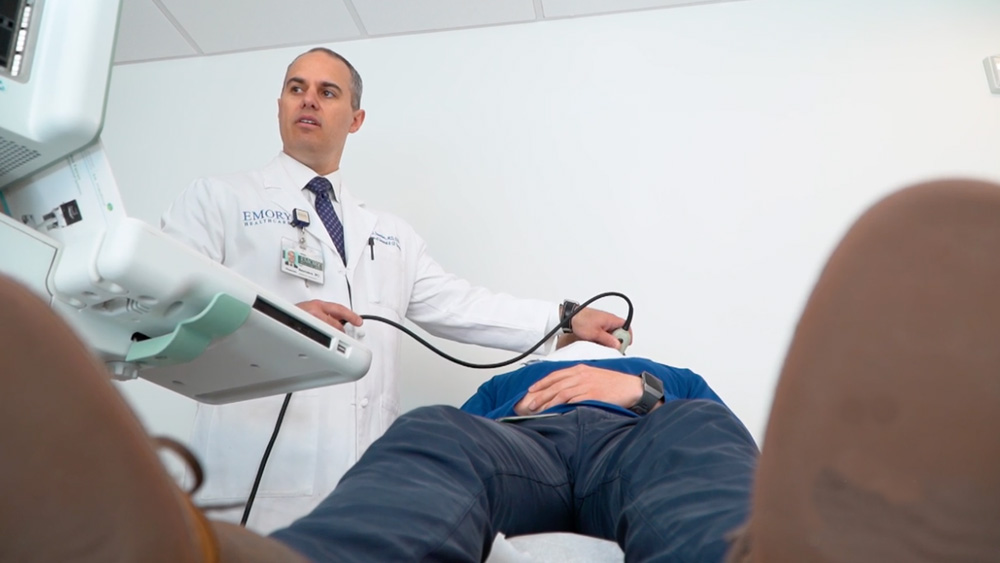 The Emory Thyroid and Endocrine Surgery Program of the Division of General and GI Surgery is devoted to the surgical treatment of common and rare diseases of the thyroid, parathyroid, adrenal, pancreas, and other endocrine glands. The conditions within these areas that our faculty surgeons manage include:
Thyroid

Thyroid cancer

Nodules

Goiter

Substernal goiter

Graves' disease
Parathyroid

Parathyroid cancer

Primary hyperparathyroidism

Secondary renal hyperparathyroidism

Tertiary, post-transplant, hyperparathyroidism

Adrenal

Adrenocortical cancer

Adrenal adenoma

Pheochromocytoma

Cushing's syndrome

Primary hyperaldosteronism

Adrenal metastases

Retroperitoneal paragangliomas

Pancreas

Insulinoma

Gastrinoma

Neuroendocrine tumors of the pancreas
Our surgeons perform over 500 cases per year, and offer minimally invasive procedures whenever appropriate.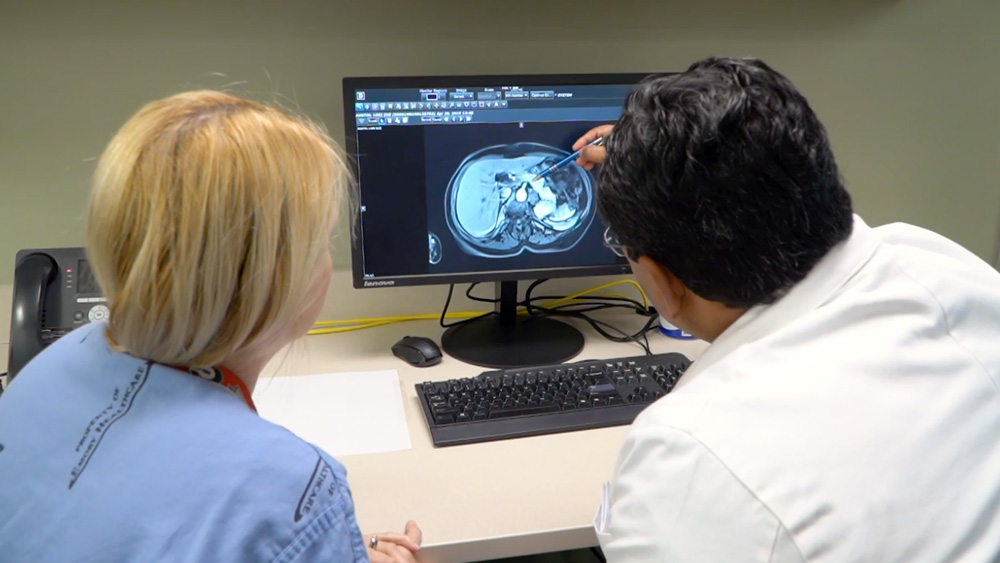 Our surgeons are always up to date on the latest surgical developments and improvements in techniques. For example, voice nerve monitoring is used on all patients during neck operations to minimize the risk of post-operative voice complications.
All of our operations are done using minimally invasive approaches when appropriate to minimize scarring and improve cosmetic outcomes after the operation. Our thyroid and parathyroid patients are often discharged home on the same day as their surgery.
The surgical procedures we offer include:
Total thyroidectomy: Complete removal of the thyroid gland.

Thyroid lobectomy: Only the right or left lobe of the thyroid is removed.

Parathyroidectomy: Removal of one or more of the parathyroid glands through a small incision in the neck. Patients are typically discharged the same day.

Subtotal parathyroidectomy: Post-procedure, our surgeons work with teams of nephrologists and endocrinologists to maintain patients' calcium levels and adjust their dialysis regimens if necessary.

Adrenalectomy: The right or left adrenal gland is removed laparoscopically/robotically through three-to-four small incisions.

Pancreatectomy: Laparoscopic, partial removal of the pancreas. Intraoperative ultrasound is included to confirm very small tumors.
Thyroid and Endocrine Surgery Team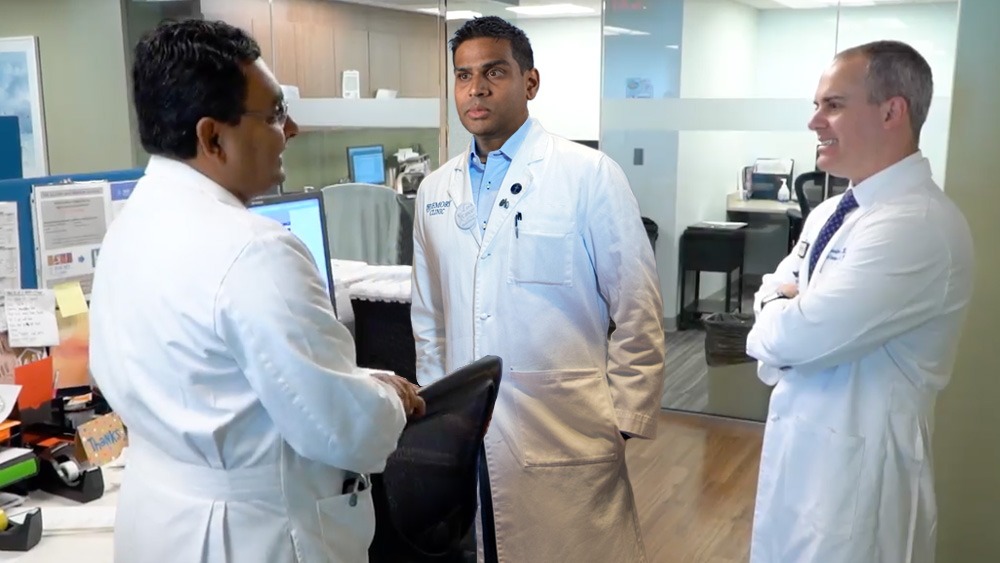 Double board certified in surgery and complex surgical oncology, Dr. Saunders focuses his practice on thyroid surgery, parathyroid surgery, and adrenal surgery to address both cancerous and benign conditions. His clinical research interests involve thyroid cancer, parathyroid disease, and quality improvement. His academic responsibilities include serving as Program Director of the Emory Endocrine Surgery Fellowship. Since arriving at Emory in 2016, Dr. Saunders' clinical contributions have included introducing bedside ultrasonography for endocrine surgery patients to enhance diagnostic abilities and efficiency.
Dr. Sharma's positions at Emory include serving as Vice Chair of Quality, Patient Safety and Care Innovation for the Department of Surgery. His clinical specialties include thyroid and parathyroid surgery, adrenal gland surgery, and pancreatic endocrine tumors. He has performed thousands of endocrine surgeries, and routinely performs outpatient parathyroidectomies and thyroidectomies as well as adrenalectomies using minimally invasive methods. His group's outcomes are tracked with national benchmarks in the Collaborative Endocrine Surgery Quality Improvement Program (CESQIP), which aims to improve the quality of care delivered to endocrine surgery patients.
Dr. Patel's clinical specialties include malignancies of the thyroid, parathyroid, and adrenal gland, while his research concentrates on defining the role of molecular markers in thyroid cancer patients and in the preoperative detection of thyroid cancer. He was named a Platinum Provider for Emory Healthcare in 2018 and 2020, an honor based on "Rate Your Provider" patient satisfaction results that placed within the top 10 percent nationwide as well as a minimum of 60 returned Press Ganey Patient Satisfaction surveys.