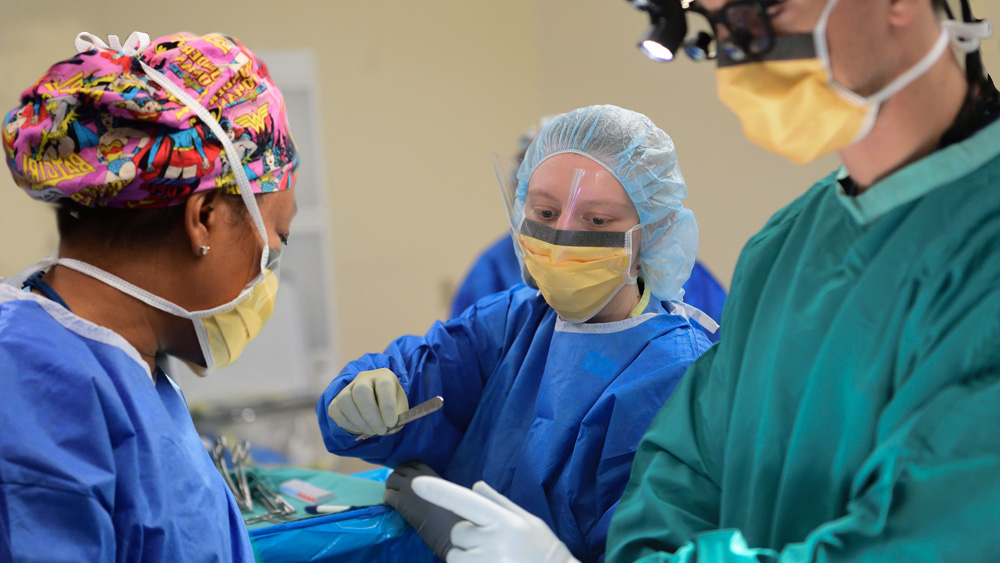 The Acute and Critical Care Surgery Service at Emory University Hospital (EUH) provides the Emergency Department with a revolving surgical staff of on-site, general surgery faculty attendings assisted by resident teams to serve emergency patients with acute/emergent surgery needs. Working closely with the Emergency Department, the Acute and Critical Care Surgery program has created an efficient process to smoothly transfer patients from the emergency room to the operating room.
Since the implementation of the service, response time to Emergency Department cases requiring surgery has increased, hospital length-of-stay has lessened, continuity of patient care has been enhanced, and the 30-day readmission rate has decreased.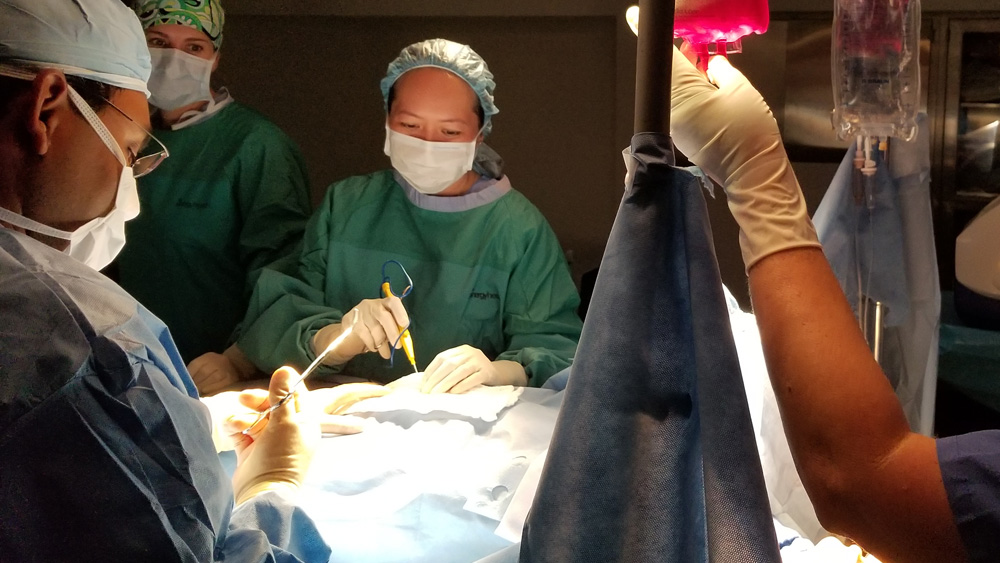 Common conditions that present at the EUH Emergency Department that require attention from surgeons on the Acute and Critical Care Surgery Service are appendicitis, diverticulitis, cholelithiasis/cholecystitis, intestinal obstruction, and hernia. The team's surgical responses to these and other conditions include:
Appendectomy

Cricothyroidotomy

Bronchoscopy

Cholecystectomy

Fasciotomy

Gastrostomy

Jejunostomy

Resuscitative thoracotomy

Splenectomy

Tissue removal

Trauma laparotomy
Acute and Critical Care Surgery Team
Wendy R. Greene, MD
Director, Acute and Critical Care Surgery, Emory University Hospital
Dr. Greene was recruited to Emory in 2015 to direct the Acute and Critical Care Surgery Service. During her leadership, she has promoted high standards of practice through development of treatment policies, protocols, and practice guidelines in conjunction with rigorous performance improvement monitoring, resident and staff education, and acute care surgery research.
David R. Elwood, MD
Co-Director, Acute and Critical Care Surgery, Emory University Hospital
Prior to joining Emory, Dr. Elwood developed and implemented an acute care surgical service program at Kennestone Regional Hospital. His academic-clinical responsibilities include co-directing the Emory general surgery residency international rotation at Hawassa University Hospital in Ethiopia.
Carla I. Haack, MD
Medical Director, Care Coordination, Emory University Hospital
Dr. Haack joined the Department of Surgery after completing her Emory general surgery residency in 2011, the same year she was named a Grady Memorial Hospital Healthcare Hero by the Grady Health Foundation. Her quality improvement efforts have included being executive sponsor of EUH's Patient Discharge Improvement Team. Her interest in global surgery is exercised by her participation in medical-surgical relief missions with the Emory Global Perioperative Alliance.