45 Department of Surgery faculty named to Atlanta magazine's 2022 Top Doctors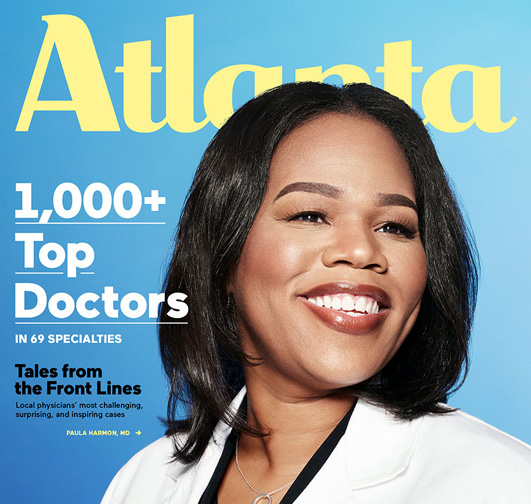 JULY 2022
More than 40% of physicians recognized in the 2022 "Top Doctors" issue of Atlanta magazine are physicians within Emory Healthcare, Emory Healthcare Network, Emory medical staff, or faculty of the Emory University School of Medicine.
The annual listing includes 45 faculty of the Emory Department of Surgery: Olamide Alabi, Cletus Arciero, Glen Balch, Grant Carlson, Michael Clark, Matthew Clifton, Mani Daneshmand, Megan Durham, Yazan Duwayri, Felix Fernandez, Seth Force, Cathy Graham, Wendy Greene, Robert Guyton, Michael Halkos, Peter H'Doubler, Ashraf Khan, Onkar Khullar, Eric Knauer, David Kooby, Bradley Leshnower, Albert Losken, Steven Macheers, Jeffrey Miller, Takki Momin, Douglas Murphy, Ankit Patel, Snehal Patel, Terrah Paul Olson, Allan Pickens, Lauren Postlewait, Ravi Rajani, J. Mark Rheudasil, Monica Rizzo, Seth Rosen, Manu Sancheti, Virginia Shaffer, Randi Smith, Charles Staley, Preeti Subhedar, Patrick Sullivan, John Sweeney, Peter Thompson, Keneeshia Williams, and Joseph Zarge.
This year, 463 Emory doctors were included in the list, which is more than any other health system in metro Atlanta. Patients can find these doctors practicing at more than 250 Emory Healthcare provider locations.
To compile this year's list of "Top Doctors," Professional Research Services (PRS) firm, based in Troy, Michigan, conducted an online peer-reviewed survey of all licensed physicians in the metro-Atlanta area. Physicians were asked to nominate fellow physicians whom they deemed to be the best in their fields of practice. More than 10,000 votes were cast honoring excellence in all fields of medicine. Nominations were then screened, verified, and reviewed by PRS. Doctors cannot pay to be considered or selected for this list.