2023 William Wood Symposium: Final Report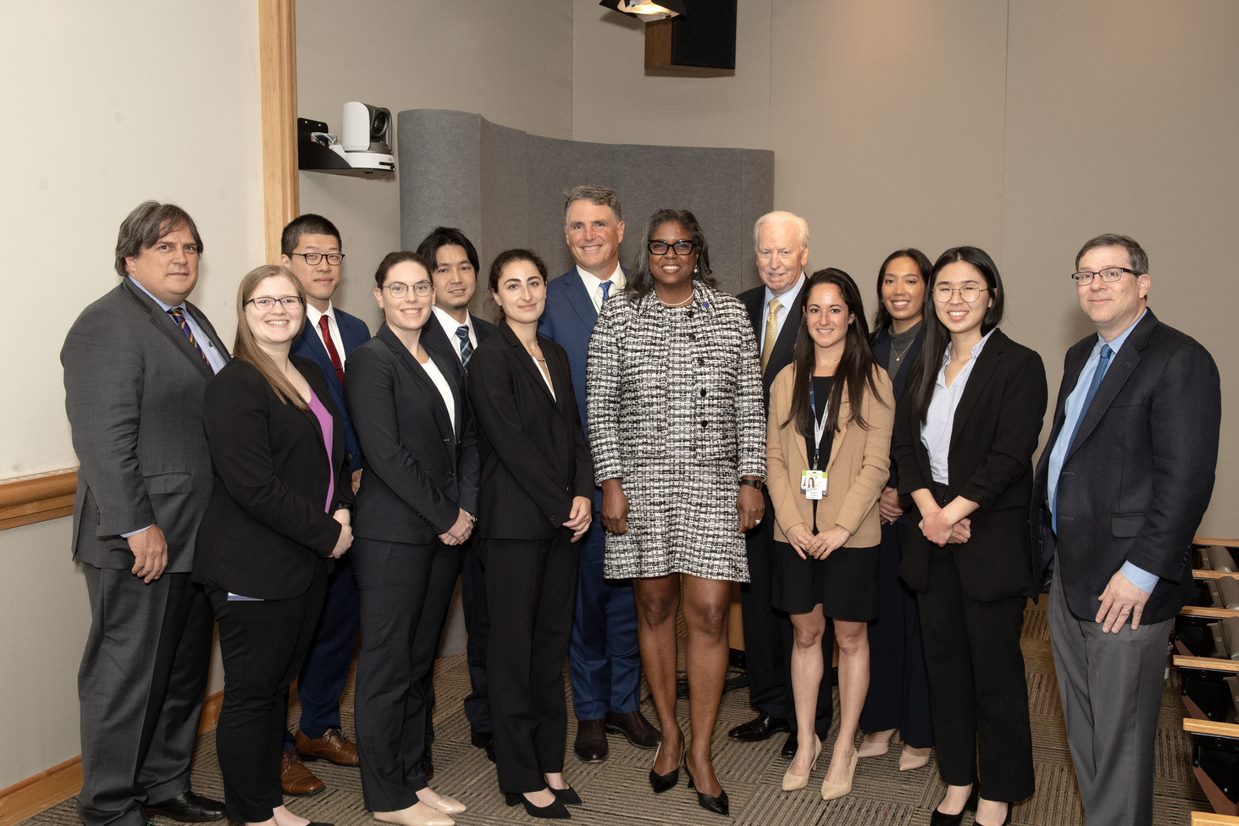 MAY 2023
The 21st Annual William C. Wood Research Symposium took place on Thursday, May 4th from 7 a.m. to 12 p.m. in the Emory University Hospital Auditorium and showcased the basic and clinical science research of the Emory Department of Surgery's students, residents, and clinical and post-doctoral fellows. First place cash awards were given for best oral presentations and quick shots in both clinical science and basic science categories.
The event kicked off with the keynote address, "The Peaks and Pitfalls of Cytoreductive Surgery and Hyperthermic Intraperitoneal Chemotherapy in Pediatric and Adolescent Patients," delivered by Andrea Hayes Dixon, MD, FACS, FAAP. Dr. Hayes Dixon is the Dean of Howard University College of Medicine, Vice President of Clinical Affairs, and Chair of Surgery at Howard University Hospital. In addition to her clinical practice, she has published over 160 scientific manuscripts and dozens of book chapters. She is also the first African American female pediatric surgeon in the United States and is nationally and internationally known for her work pioneering the HIPEC operation of children. She was introduced by Dr. Randi Smith, Vice-chair of DEI for the Department.
Following the keynote lecture, Emory University School of Medicine Interim Dean Dean Carlos del Rio, MD, opened the research presentations with a welcome address, noting the excellent surgical care Emory's Department of Surgery teams deliver at Grady Hospital. Luke Brewster, MD, PhD, current chair of the Department's Research Advisory Committee (RAC) then introduced William C. Wood, MD, and highlighted Dr. Wood's contributions to our department.
The two oral sessions and one quick-shot session were highly attended and highlighted the excellent research from the Department of Surgery. Final remarks were delivered by Department of Surgery Vice Chair of Research Craig Coopersmith, MD, FACS, MCCM, Department of Surgery Chair John Sweeney, MD, and Former Chair William C. Wood, MD, thanking the members of the RAC for visiting professor Dean Andrea Hayes Dixon.
Awards
Best Clinical Oral Presentation: Danny Mou, MD, postdoctoral fellow, "Does the ViSiGi 3D® reduce staple loads and operative time? A randomized controlled trial (RCT) comparing endoscopic vs. suction calibration device in laparoscopic sleeve gastrectomy."

First Runner-up: Courtney Meyer, MD, post-doctoral research fellow, "Utilizing time-specific machine learning models to predict mortality in trauma-related ultra-massive transfusion."

Best Basic/Translational Oral Presentation: Stephanie Tom, MD, surgery resident, "A Transcatheter Beating Heart Neoleaflet Device to Treat Mitral Valve Prolapse."

First Runner-up: Kristin Baecher, MD, general surgery resident, "Gm2a: A novel regulatory pathway influencing CD8+ T cell responses in transplant and cancer."
Best Clinical Quick Shot: Lara Schwieger, medical student, "Patterns of Completion Axillary Dissection For Patients With cT1-2N0 Breast Cancer Undergoing Total Mastectomy With Positive Sentinel Lymph Nodes."

First runner-up: Elizabeth Norton, MD, surgery resident, "A Deeper Dive into Racial Disparities in Coronary Artery Bypass Grafting Outcomes: Failure to Rescue and the Postoperative Phase of Care."

Best Basic/Translational Quick Shot: Katie Alexander, medical student, "CD154:CD11b Blockade Increases MPEC Differentiation of Virus-specific CD8+ T Cells."

First runner-up: Takashi Shimazui, postdoctoral fellow, "Claudin-4 Deletion Improves Gut Permeability and Survival in Murine Abdominal Sepsis."