Emory Surgery makes a mark on PERSEVERE AMDS Study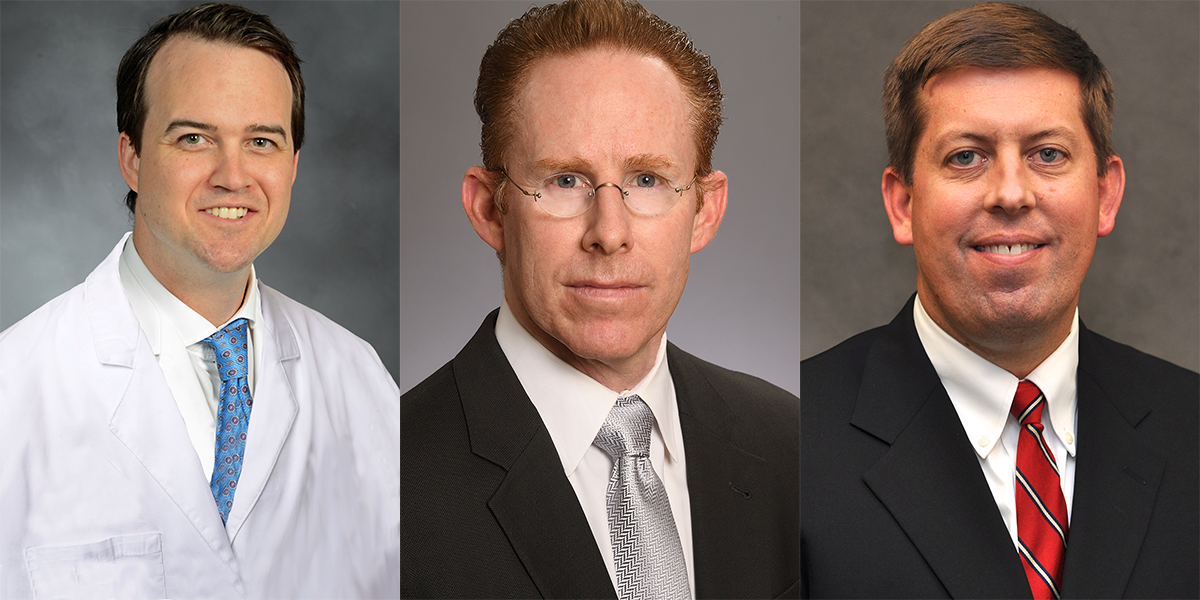 JULY 2023
The Emory University Medical Center is helping to lead the way on a clinical trial that could have lifesaving implications in the operating room. A team of Emory faculty led by Bradley Leshnower, MD, and including Woody Farrington, MD, and Brent Keeling, MD, began implantation of the PERSEVERE AMDS (formerly known as the Ascyrus Medical dissection stent) devices in patients with acute DeBakey type I aortic dissections, a life-threatening condition with extreme mortality rates. The first device was implanted by Dr. Farrington on May 10, 2023, followed by a second implantation on May 23 by Dr. Leshnower. As of July 2023, there have been a total of five implanted devices by the team at Emory, ranking third in enrollment across all study participants. 
The PERSEVERE AMDS study stands for a ProspEctive, Single ARm, Multi-center Clinical InveStigation to EValuatE the Safety and Effectiveness of AMDS in the TREatment of Acute DeBakey Type I Dissection. The study is sponsored by Artivion, an Atlanta-based medical device company that focuses on aortic technologies., Trials began in March 2022 and the study aims to enroll 96 patients with approximately 70 patients enrolled so far. 
PERSEVERE devices are fabric-less stent graft implantations put in place during a type A dissection in patients with malperfusion, an abnormality with the blood flow to the brain or any of the abdominal organs. The device is implanted at the start of surgery, which expands the true lumen of the dissection, allowing blood to flow through its normal pathway, improving on downstream malperfusion. Implantation is fairly easy, with minimal added time to the operation, and can be lifesaving for patients experiencing malperfusion.  
"Type A (dissection) is a surgical emergency from the cardiac standpoint, and the mortality of a type A dissection is about 50% if left untreated within the first 48 hours," said Dr. Farrington. "We know, based on our data, patients with malperfusion prior to this device had a much higher likelihood of compromised organ system failure or death." 
At Emory's Medical Center, almost all negative outcomes related to type A dissections were due to malperfusions at the time of surgery, further highlighting the positive impact the PERSEVERE AMDS devices are having on patients. 
Early results at Emory have been positive so far, although the study's final data will not be available for several more years. However, longer term data from studies in Europe and Canada have also been favorable. 
With just 20 centers working on the study nationally, Emory is the only medical center taking part in Georgia and one of four centers across the South, with other regional centers in Florida, South Carolina, and Texas.  
"It's a fairly easy device to deploy and we've gotten fairly good short- term results," said Dr. Farrington. "We haven't had any misdeployments and patients that have come in with malperfusions have benefited. Overall, the long-term data evaluations are still very early but I think that with the success in other countries, this is going to be a study that ultimately provides benefits to a very sick group of patients."