Keith Delman appointed Division Chief of Surgery at Grady and Chief of Surgery for Emory at Grady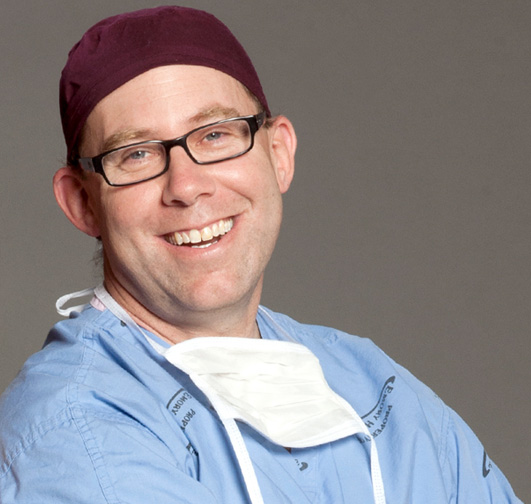 JUNE 2022
Keith Delman, MD, has served in multiple roles during his tenure at Emory. Upon his recent acceptance, he now has two new, permanent positions to add to the list: Division Chief of Surgery at Grady Memorial Hospital, Department of Surgery, Emory University School of Medicine, and Chief of Surgery for Emory at Grady.
Dr. Delman has been serving in an interim capacity in these roles since 2020, when Sheryl Gabram-Mendola, MD, left the positions. Prior to Dr. Gabram, David Feliciano, MD, had performed these roles from 1994-2011.
In July of 2005, Dr. Delman arrived at Emory as an Assistant Professor of Surgery in the Division of Surgical Oncology after completing his surgical oncology fellowship at MD Anderson Center. His clinical practice focuses on treating complex cutaneous oncology, including melanoma, sarcoma, adnexal tumors of the skin, and Merkel cell carcinoma. As Co-chair of Winship Cancer Institute's Melanoma Working Group/Multi-Disciplinary Tumor Board from 2006-2020, and now Winship's Melanoma Disease Team Leader, he oversees the multidisciplinary care of nearly half of all patients diagnosed with melanoma in the state of Georgia.
Beginning with his tenure as Program Director of the General Surgery Residency from 2011-2020, Dr. Delman became very familiar with the Grady clinical-academic landscape as he provided clinical care at the hospital's general surgery clinic and supervised the residents during their Grady rotations — nearly half of Emory's general surgery residents rotate at the hospital each year.
Dr. Delman's achievements as an educator include assisting in the establishment of the Emory Surgery Global Surgery Program in 2011, one of the first American Board of Surgery-approved international surgical training experiences; spearheading the renovation of the Department of Surgery's surgical education offices in Emory University Hospital to include such technologies as a dedicated 24 hour simulation lab; and transitioning CSAT from its original print media platform to a digital, electronic format to disseminate educational materials related to developing knowledge of surgical anatomy.
"The faculty and staff at Grady are dedicated and passionate individuals who share the commitment to helping others that is a hallmark of our department," he says. "This opportunity will afford me the privilege of helping develop our programs at one of the most critical institutions in the Atlanta healthcare community. I am excited for the challenges ahead and honored to have been asked to serve in these roles."