Emory Faculty Awarded at 2022 American College of Surgeons Conference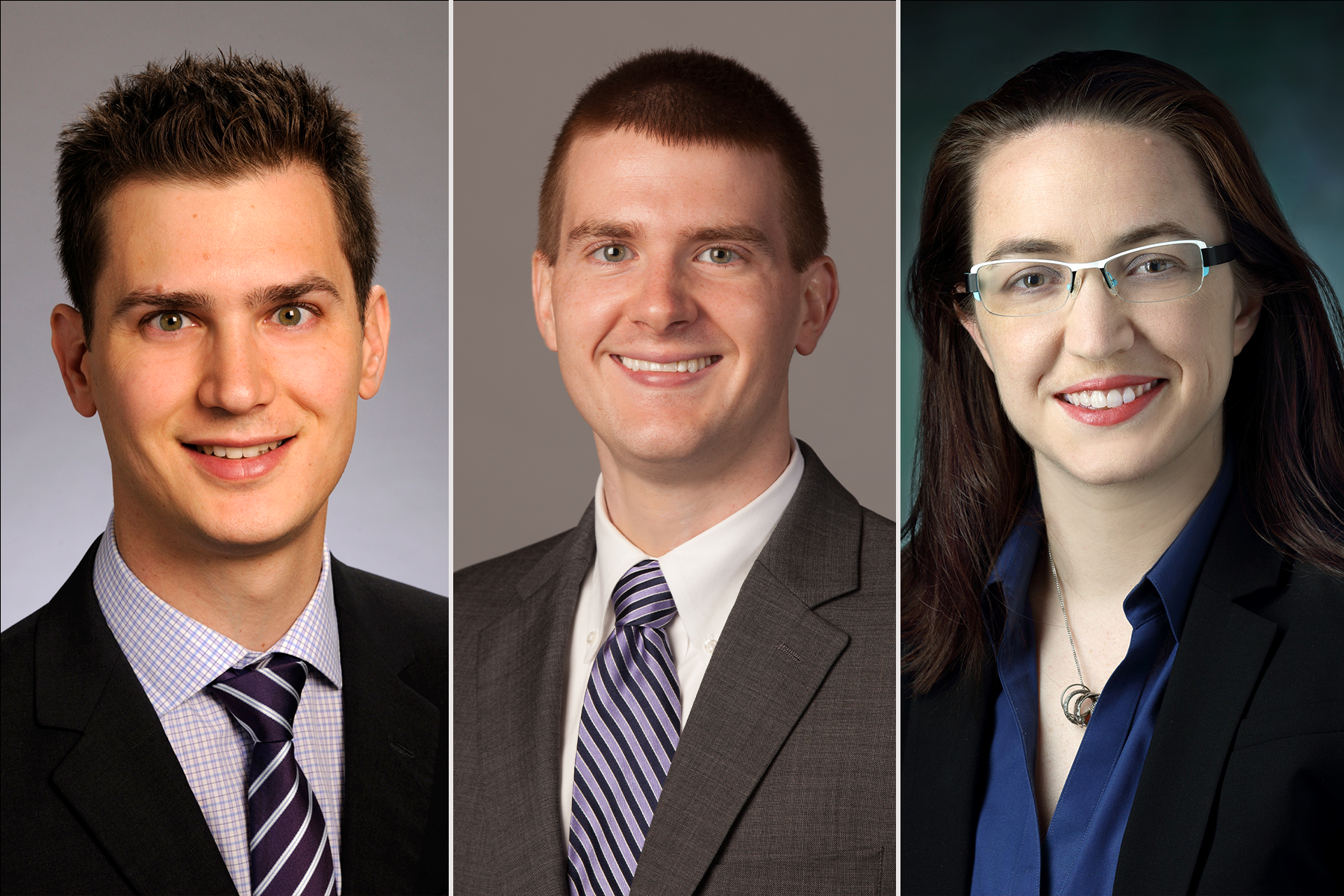 NOVEMBER 2022
This past October, three Emory faculty members were recognized with special awards at the 2022 American College of Surgeons (ACS) Conference. Congratulations to Idelberto Raul Badell, Brendan Lovasik, and Laura Johnson for their well-earned recognition and honors.
I. Raul Badell, MD, an associate professor of surgery in the Emory School of Medicine Division of Transplantation, was awarded The Jacobson Promising Investigator Award. This award recognizes "outstanding surgeons engaging in research, advancing the art and science of surgery, and demonstrating early promise of significant contribution to the practice of surgery and the safety of surgical patients." Dr. Badell's research is focused on transplantation immunology and clinical kidney transplantation, and his clinical practice primarily consists of kidney/pancreas transplantation. His basic science and clinical research have twice been named Editor's Picks by the American Journal of Transplantation - further recognizing the significance of his work in the transplantation field.
Brendan Lovasik, MD, was awarded with the 20th annual ACS Resident Award for Exemplary Teaching. Sponsored by the ACS Division of Education, this award is given each year to recognize both excellence in teaching and to emphasize the importance of teaching in residents' daily lives. Dr. Lovasik is the General Surgery Chief Administrative Resident at Emory's School of Medicine. The Department of Surgery congratulates him for being selected for this prestigious award and is gratified that the ACS has recognized his service and status as a rising star of academic surgery.
Laura Johnson, MD, FACS, FCCP, was recognized with this year's Resident and Associate Society (RAS-ACS) Outstanding Mentor of the Year Award. Dr. Johnson is Medical Director of the Burn Center at Grady Memorial Hospital and Associate Program Director of the Department of Surgery's General Surgery Residency. The Outstanding Mentor of the Year Award was "created to honor a benevolent ACS Fellow who has had a marked impact on the engagement of a resident member or associate fellow and has offered trainees or young surgeons the support and encouragement necessary for them to develop a solid foundation in the practice and profession of surgery." Nominated by her colleagues at Medstar Georgetown University Hospital and Washington Hospital Center, where she was previously a member of the Burn Center's surgical team, Dr. Johnson is recognized for her ability to connect, encourage, and empower her mentees.