Our residency program is dedicated to providing an inclusive home for all trainees regardless of age, gender identity, ethnicity, race, religion, or sexual orientation.  We believe that our differences make us stronger and that an organization rich in culture and varied experiential backgrounds help us to provide compassionate, cross cultural care to the diverse community we serve.
Emory Psychiatry Residency Resources and Initiatives
Brandi Burke, MD, MPH speaks about the dual pandemic.
Diversity Subcommittee:  A resident committee that promotes education, awareness and advocacy related to diversity, equity and inclusion within the residency. Committee members will work with faculty and administration to problem-solve diversity issues and assist with diversity-related recruitment efforts. This committee also serves as a liaison to the Departmental Diversity and Inclusion Subcommittee (DISC).
Residency Recruitment: The residency program performs a holistic review of all applicants, which takes the whole individual into consideration, in order to actively recruit learners from underrepresented minority groups. We focus on academic excellence and preparation, however, also look for qualities such as leadership and contributions to the community. We seek diversity in background and experience and potential for positive contributions to our department.
Clinical Electives: PGY-2 and PGY-4 electives focusing on issues related to diversity and identity are offered (e.g., Gender Center Clinic at Grady Hospital).
Didactics: The seminar series has a Cultural, Global, and Community Module than spans all training years. Sample topics in the module include social determinants of health in severe mental illness, structural racism, culturally informed psychiatry, LGBTQ case conference, and working with immigrants and refugees. Diversity dialogue sessions have been initiated for each of the training year classes to provide a safe space to discuss and process diversity related clinical experiences.
Anti-Racism Handbook: Anti-racism resources are available for residents and faculty. In these anti-racism guides, we provide information about anti-racism and suggested actions that one can take to contribute to an equitable future for all.
Volunteer Opportunities for Residents:
Provide mental health treatment to a refugee community at the Clarkston Community Clinic
Review and write bond letters for individuals detained in detention facilities with the student-run Human Rights Clinic
Department of Psychiatry and Behavioral Sciences Resources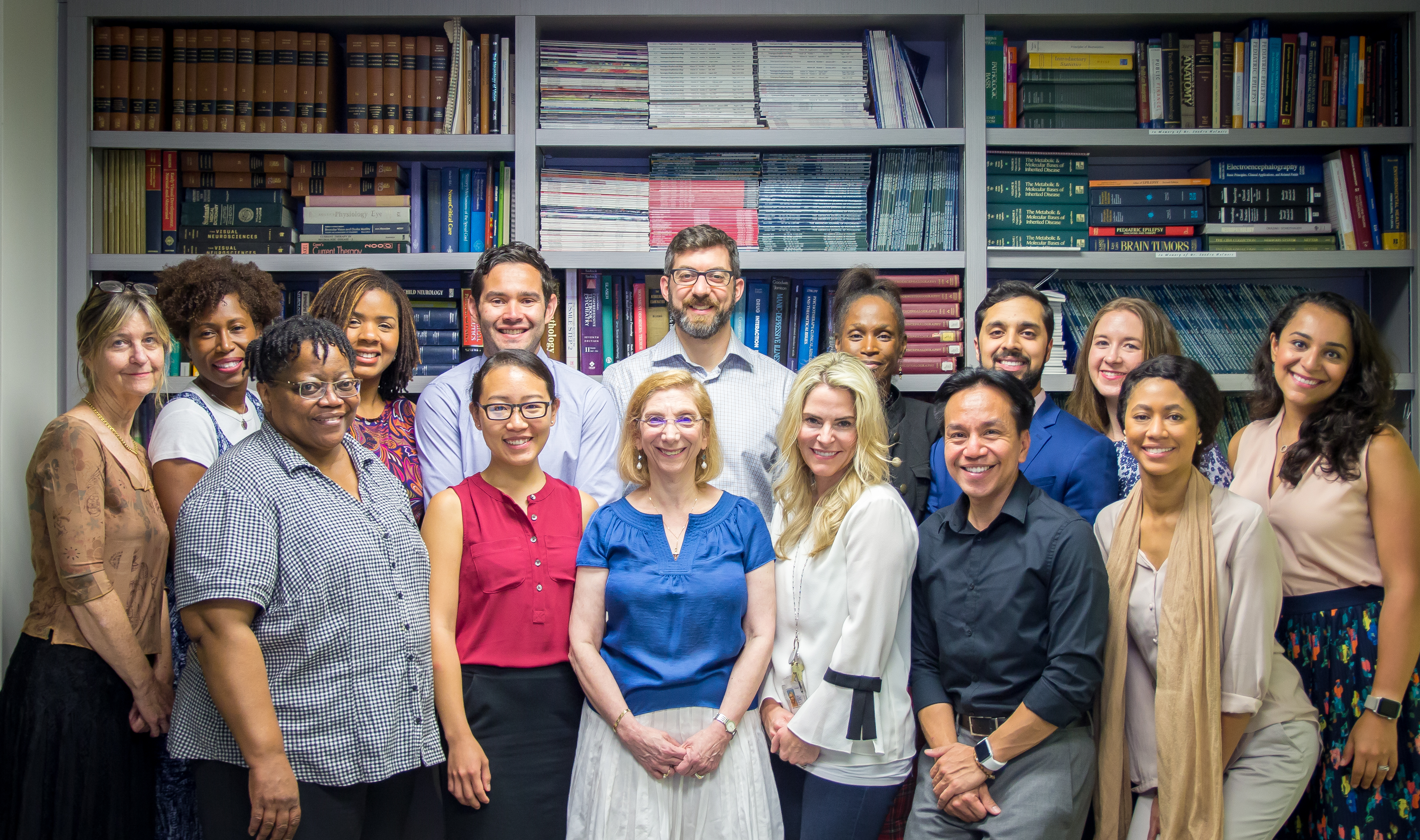 The Diversity and Inclusion Subcommittee (DISC)
Created in 2016 and is comprised of faculty members, adjunct faculty, staff, and trainees.
Endeavors to foster a departmental culture in which achieving equity, diversity and inclusivity are high priorities.
Meets monthly and is active in engagement within the department and throughout the School of Medicine
Seeks to foster a departmental culture of respect, equity, and inclusiveness among its diverse staff, trainees, and faculty
Major initiatives of DISC:
coordinating a diversity consultation service
sponsoring a grand rounds speaker
addressing diversity-related concerns that emerge in the department
providing consultation with regard to enhancing the diversity of our trainees
coordinating diversity trainings within the department
partnering with other groups in greater Atlanta to provide mental health services and trainings about mental health service provision to the refugee community
compiling and maintaining a list of diverse members of our department as a resource for information within the department, School of Medicine, and Atlanta community related to a range of social identities.
Emory School of Medicine Resources
Emory University Resources
Amidst heightened public consciousness of systemic and institutionalized racism, many members of our community are seeking ways to learn, listen, and act. In response to this opportunity for learning and sustained awareness, the Diversity and Inclusion Subcommittee (DISC) and the Caring Communities (CC) have partnered to suggest weekly Action Steps for Anti-Racism that will be shared with the department weekly. Each week, we challenge our faculty, staff, and trainees to engage with a reading, podcast, or documentary, or take an action or set of actions that is recommended by our team. Please see our Action Steps for additional information.
Anti-Racism Action Guides
In these anti-racism action guides, we provide information about anti-racism and anti-oppression, and suggest actions one can take. It is our hope that people will find these guides helpful in supporting their personal growth and actions associated with a life-long journey of anti-racism. To contribute to an equitable future for all, It is imperative that each of us educate ourselves, invest our time and resources to address structural racism, uplift and center the voices of people who have been marginalized in our country, and take actions in our own lives. Each of these anti-racism action guides are a group effort of individuals associated with the Emory Department of Psychiatry and Behavioral Sciences Diversity and Inclusion Subcommittee (DISC) and Caring Communities.