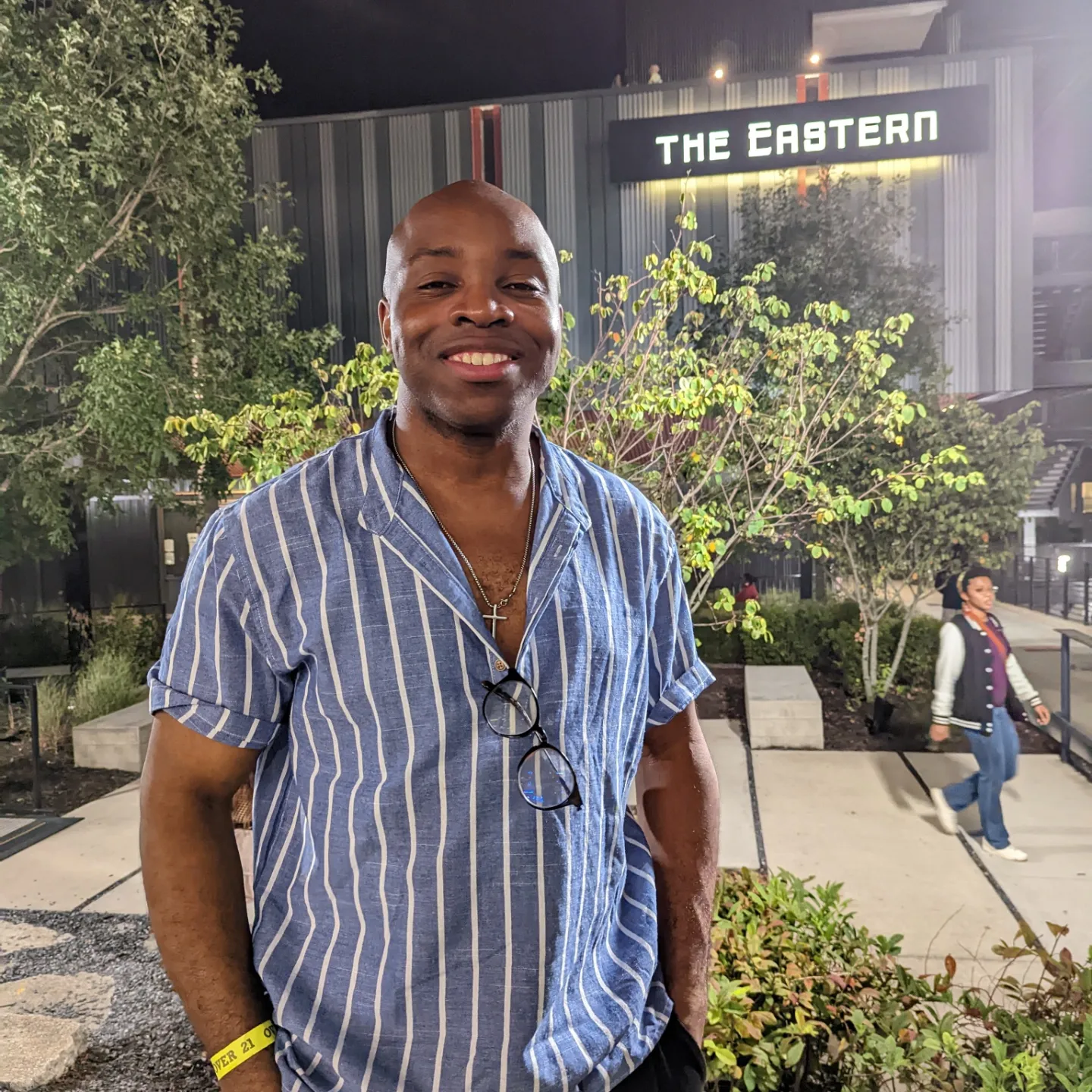 Hi y'all, I'm Levi! I was born in Douala, Cameroon, but raised in Marietta, GA, for most of my life. In my spare time you'll find me overthinking the plot of my favorite shows and anime, rehashing old arguments in my head (with better comebacks) or spending an inordinate amount of time on the phone with my friends. Before going all in on medicine, theater and environmentalism were my biggest passions. The part of me that longs for my acting days comes out on my TikToks and YouTube and the tree hugger in me is unleashed every time I'm free to spend some time in nature. Having always loved the sciences and talking to people, much to the chagrin of my teachers, I think medicine and I were always meant to be. I'm very invested in the intersection between faith-based communities and mental health, as well as the intersection of politics and medicine. I think there's numerous bridges to be built between these entities in our attempt to create more equitable, healthy communities.
Medical School Experience
I took a year off between undergrad at Duke and medical school at George Washington University, doing clinical research at UNC-Chapel Hill's Sheps Center for Health Services Research. There, I gained invaluable experience on the intricacies of coordinating clinical trials, particularly those aimed at underserved and rural communities. At GW, I joined the Health Policy scholarly concentration program to learn how to structure, develop and advocate for policies that would improve patient care at the clinic, local, state and national level. I also volunteered at our free Healing Clinic for our uninsured and underserved patients. During third and fourth year, I was one of those students who loved a bit of every specialty (except surgery), so it was hard to choose a specialty. I actually applied to internal medicine, psychiatry and several Med-Psych programs, but ultimately ended up choosing to focus on Psychiatry.
I chose Emory for a multitude of reasons. My family's in Atlanta and having that support system is essential during residency.
I knew I was interested in community psychiatry and a few places prepare residents for treating the most severe of mental illnesses such as Grady Memorial Hospital, one of Emory's primary training sites. Grady is the safety net hospital for a Metro Atlanta population of five million people, so it cares for some of Georgia's sickest patients and patients who may otherwise suffer due to lack of insurance or the lack of any financial resources. Finally, I knew I wanted thorough training in psychotherapy and psychoanalysis and nearly every forum I searched through listed Emory near the top of those categories. 
For the past three months, I was on inpatient psychiatry!
I like that the psychiatry interns rotate through the same medicine team and so the attendings and seniors are super happy to have psychiatry interns on service.

6:45am: Wake up & blast my top songs of 2021 Spotify playlist while I'm in the shower.
7:45am: Morning 10-15 minute teaching session with senior residents.
8:00am: Morning sign-out from our nurses about overnight issues with patients.
8:00-10:00am: Preround, Round, start (& hopefully lol finish) notes.
10:00-10:20am: Treatment team meeting: Discuss patients' improvement and discharge plan.
10:20am-12:00pm: Place orders, call any consults, finish notes, see new admits.
12:00-1:00 or 1:30pm: Eat lunch during noon lecture, talks rounds or case conference.
(Most days) 1:30-4:00 or 5:00pm: See any new admits (max two a day), run the list with my attending, finalized notes, follow-up on orders or consults, putting out fires.
Get home anywhere between 4:30 to 6:00pm, depending on how productive I am. Go to the gym, film some videos, spend too much time on Tiktok and occasionally read up on some literature.
I live in Old Fourth Ward, about a five minute drive from Grady. Seeing as we work at Grady most of intern year, being so close to the hospital is CLUUUUUTCH. Also, there are tons of grocery stores, restaurants and the Beltline (the city-wide walking and bike lane) all within walking distance or a short car ride. 
My Favorite Things to Do In/Around Atlanta
I'm a bit of a homebody, so I'll stay in with a good book or a nice lil' Netflix mini-series 7 out of 10 times.
However, when I do decide to make it outside, I love a late-night stroll down the Beltline with the homies. There is also tons of great, diverse restaurants throughout the city, ESPECIALLY on Buford Highway. 
Thoughts for Future Applicants
Consider what is most important for you: maybe it's location, maybe it's family, or maybe it's fellowship opportunities. Rank those priorities and make sure the program you choose maximizes those priorities.
Ask the challenging and real questions! Matching isn't just about programs choosing you; it's about you choosing the program.
If there is a question you don't feel comfortable asking faculty, ask us residents! We want you to end up where you would be happiest, so we'll tell you the truth!