One-of-a-Kind Experience in Community-Centered Care
Each June and October, the Emory Farmworker Project provides free health care to more than 2,000  farmworkers and their families, a population that plays a key role in Georgia's billion-dollar fruit and vegetable industry but often lacks access to even basic medical care. 
Students in their clinical year of the PA program work at the outdoor clinics on farms around Valdosta and Bainbridge in southern Georgia. The pop-up field clinics meet a critical public health need while giving clinical teams experience in treating a wide range of conditions — everything from health screenings for patients who have never received any sort of clinical care to women in labor or workers with serious acute illnesses.
It's a time of invaluable learning and service that deeply affects everyone involved and honors the PA mission to provide quality, accessible, cost-effective care that meets patients where they are, in this case, both figuratively and literally.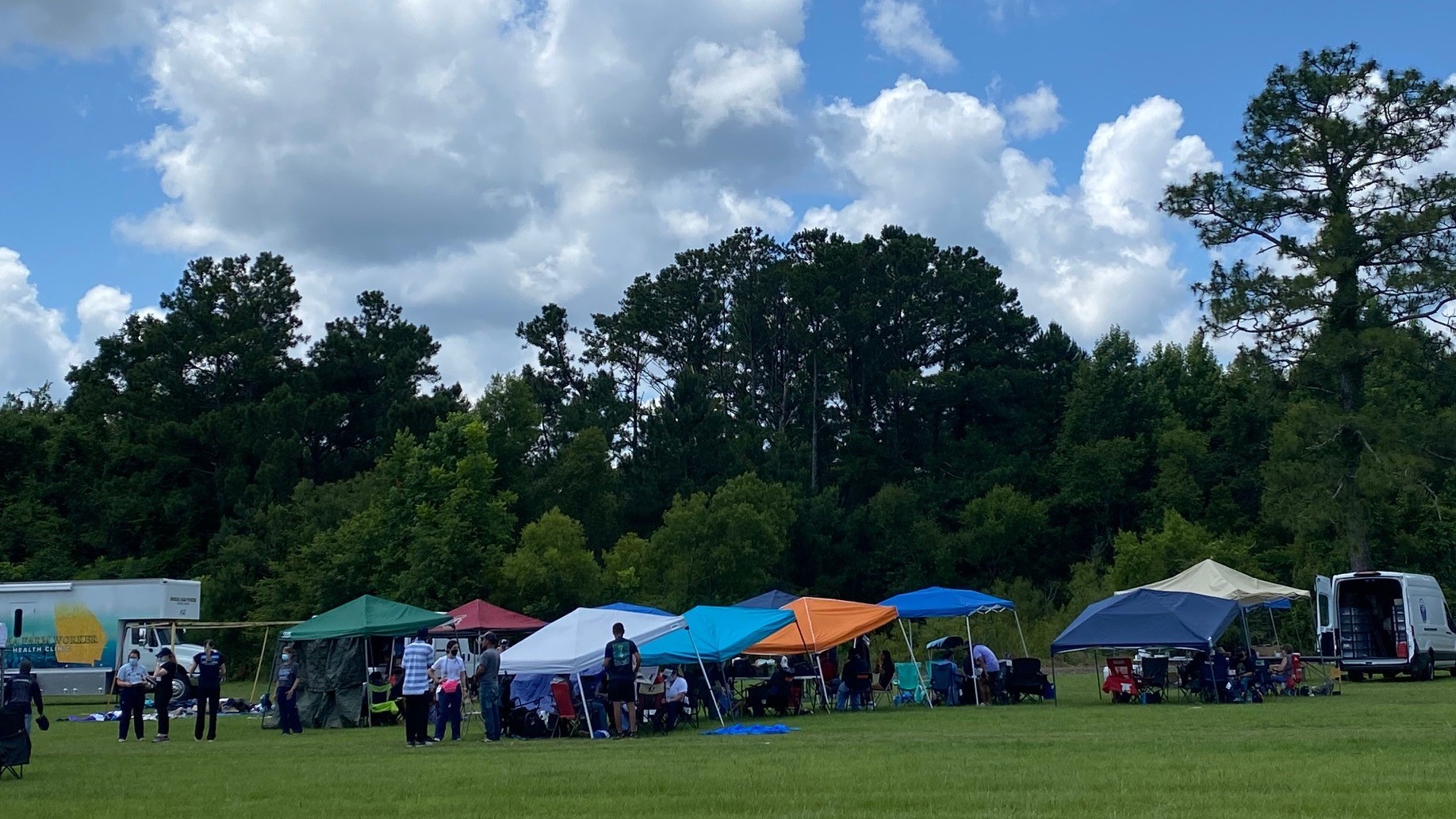 Working Together to Serve a Community in Need
The PA program comes together with several other university healthcare programs in the area to provide service to South Georgia's migrant workers. Produce pickers and packers typically receive low pay, live in barracks or makeshift seasonal housing, and have limited access to medical, dental, and prenatal care. 
"You meet the people you serve at a difficult time, providing amazing, lifesaving services and information. These are things we do not get in our communities. You not only bring health, well-being, and happiness, but you also bring us unity."
— Juan Felipe Herrera, U.S. Poet Laureate and son of migrant farmworkers, at the project's 20th-anniversary celebration in 2016