The Emory PA Program kicked off the 50th-anniversary celebration on October 5 with the opening ceremony for the Traveling PA Profession Banner and Online Exhibition in the School of Medicine lobby. PA Program Director Maha Lund, DHSc, PA-C, DFAAPA, and Assistant Dean for Medical Education Douglas Ander, MD, cut the ribbon to open the exhibit.
The Physician Assistant History Society and the National Library of Medicine partnered to design a six-banner traveling exhibit, titled Physician Assistants: Collaboration and Care, which describes how the profession developed as a solution to meet the social and health care needs of the mid-20th century and how it continues to evolve today.
The banners have already traveled to many university PA programs and libraries, and they also put in appearances at the 2017 AAPA and PAEA conferences.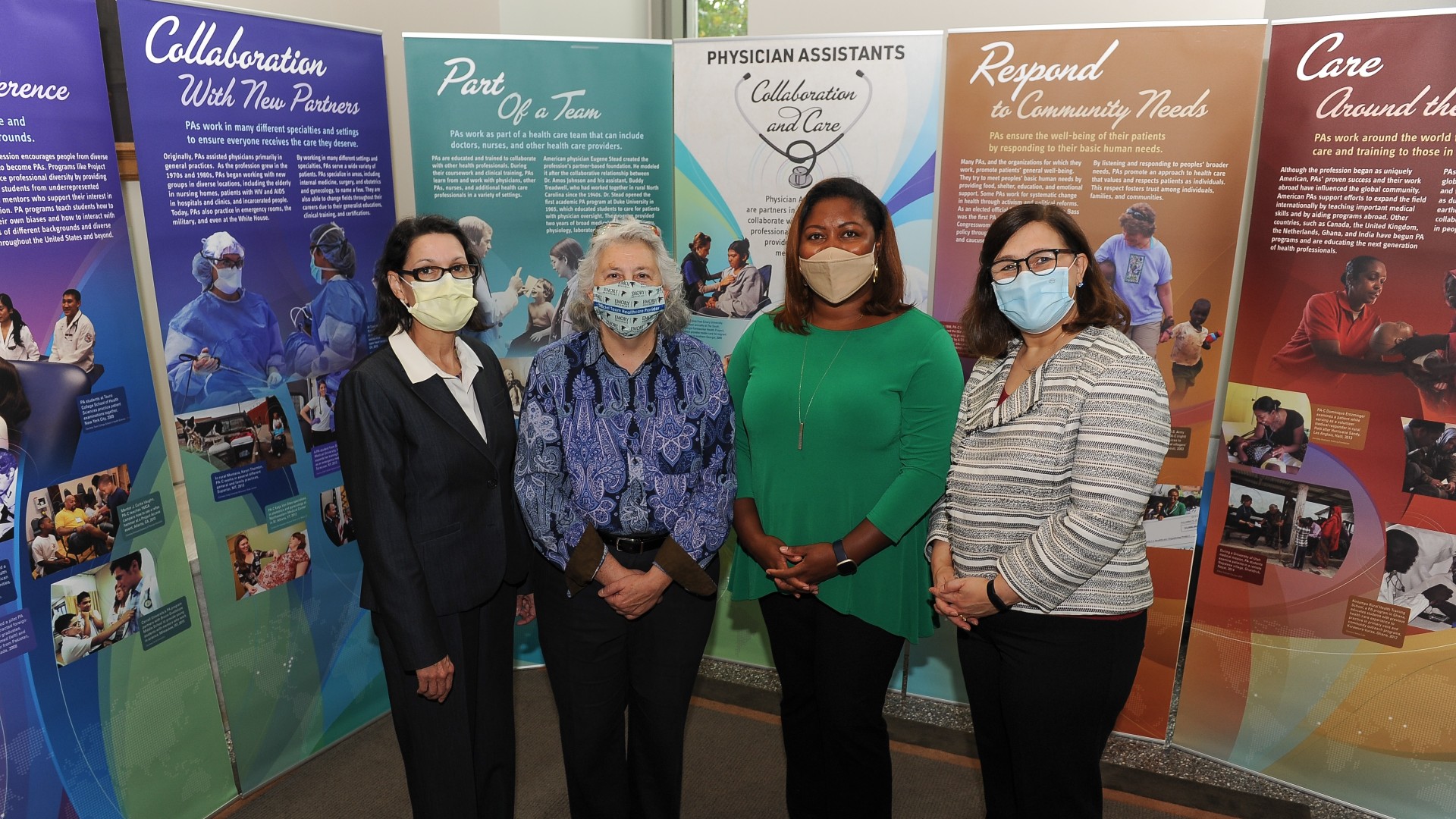 White Coat Ceremony and Picnic