Trainees from diverse backgrounds at different stages of their career development enrich the Department of Cell Biology research environment and, through their tireless efforts, advance our scientific mission. As our trainees develop core competencies, they build scientific, professional, and career skills that facilitate career transitions and help build successful STEM careers. Our trainees contribute to cutting-edge scientific research, explore professional development opportunities, and contribute to the scholarship of the wider academic community at Emory and beyond. We celebrate the commitment and success of all of our dedicated trainees. We further recognize the exceptional achievements of the following trainees, who were nominated and vetted by a faculty advisory committee.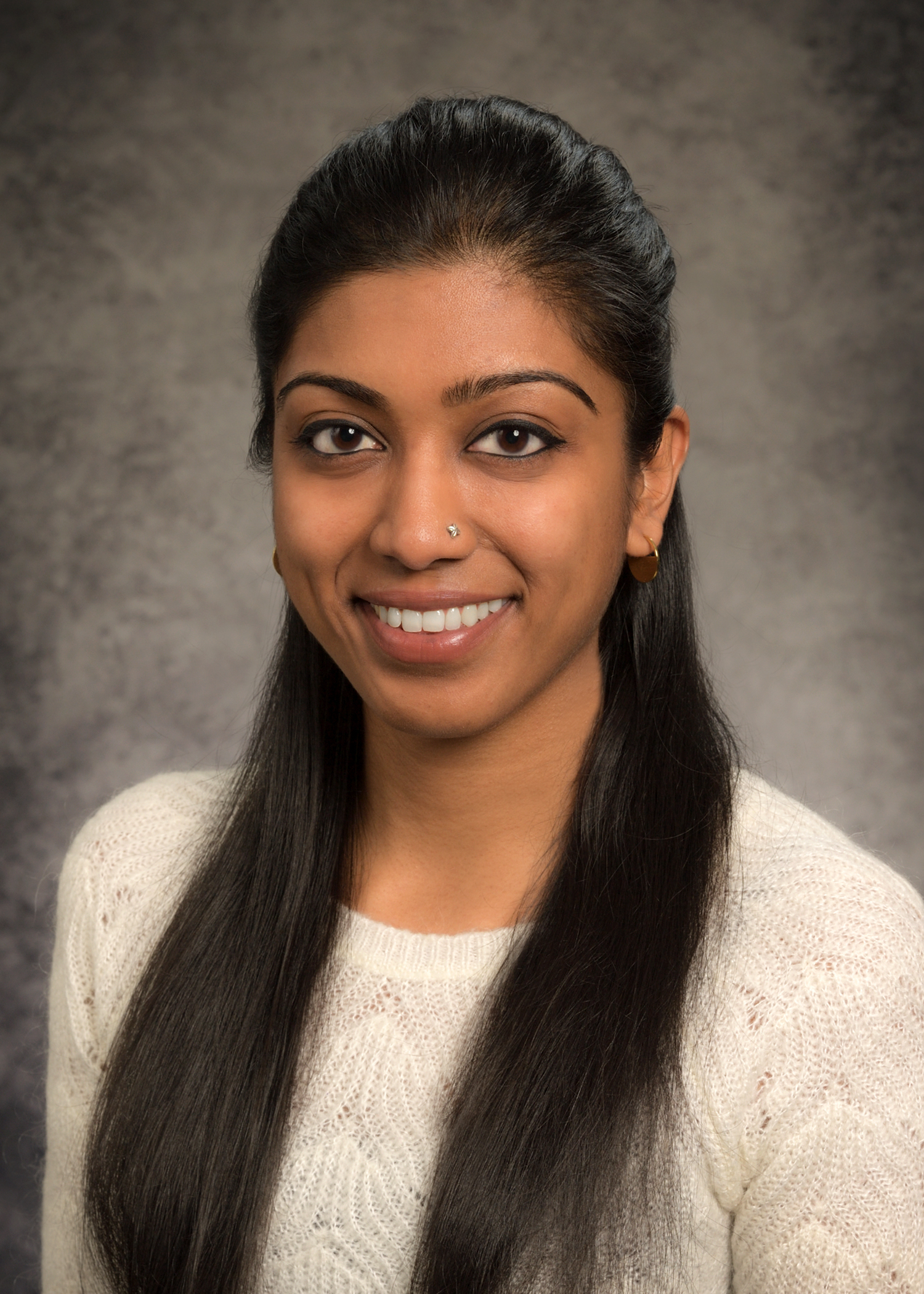 Nisha Raj, PhD
Postdoctoral Fellow
Bassell lab 
I am a postdoctoral researcher in the Bassell lab at Emory University, where I also received my PhD in Neuroscience. Broadly, I am interested in understanding the cellular and molecular mechanisms that underlie how the human brain develops, as well as what happens when these processes go awry. During my PhD in the Bassell lab, I generated several patient-derived induced pluripotent stem cells (iPSCs) from individuals with fragile X syndrome (FXS), with the goal to study defects in protein synthesis and signaling. I developed a novel flow cytometry-based technique (neurOMIP) to simultaneously quantify translation, proliferation, and cell fate choices in differentiating neural cultures. I showed that FXS patient-derived neural progenitor cells have a significantly altered differentiation trajectory and found that early-born neural cells are most vulnerable to defects in signaling and protein synthesis (Raj et al., Cell Reports, 2021). I am a co-investigator in the NIH-funded Stephen T. Warren National Fragile X Center at Emory University, and in my postdoctoral research, my focus has expanded to multi-omic analyses of 3D organoid and assembloid models of FXS and other neurodevelopmental disorders, such as myotonic dystrophy and idiopathic autism. I was recently awarded the NARSAD Young Investigator grant from the Brain and Behavior Research Foundation to pursue these new directions in my research as I transition to an independent position.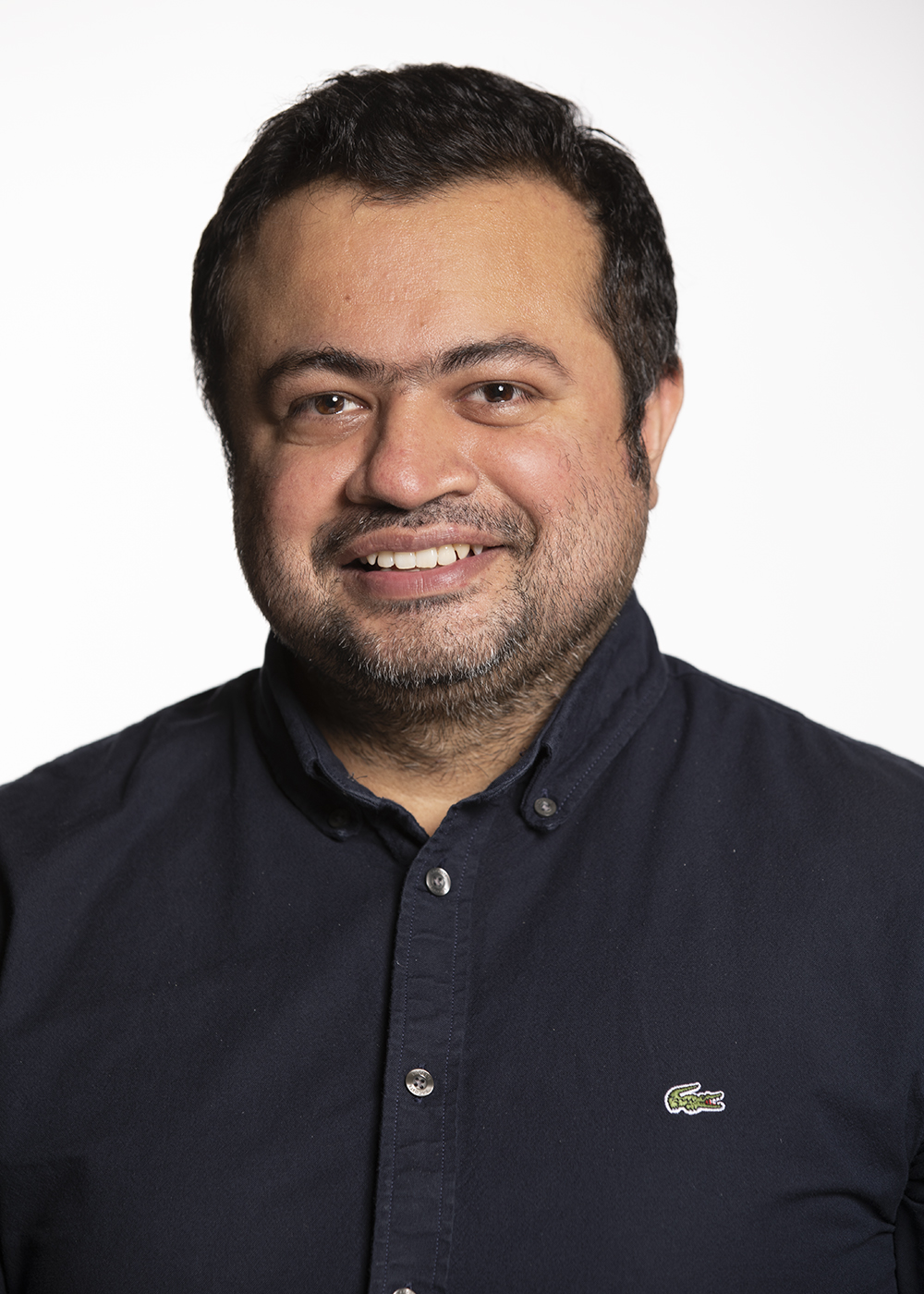 Devesh Pant, PhD
Postdoctoral Fellow
Jiang Lab
My interest in biology peaked at my high school science model exhibition in India. I took an applied biology practical class and was fascinated by the methods for observing and unraveling the intricacies of life at the cellular level. I won a prestigious FI-AGAUR fellowship (<10% acceptance rate) to carry out my PhD at IDIBELL, Barcelona. My graduate research project aimed to characterize disease-causing variants responsible for unknown neurological disorders. I had the opportunity to coordinate with several national and international neuroscientists, neurologists, neuropathologists, and cell biologists. As a result of these collaborations, I published my first-author paper Pant et al, 2019 Journal of Clinical Investigation. These results also paved the way to clinical trials, illustrating the transformative impact of clinical and functional genomics in the continuum from diagnostics to treatment, and were recently informed by OMIM that a new genetic disease had been discovered based on my PhD work.
I am currently expanding my postdoctoral training in Jie Jiang's lab to determine the underlying mechanism caused by KIF5A ALS mutations. Two years before I joined the lab, mutations in the KIF5A gene were identified as a new genetic cause of ALS. To learn the role of KIF5A in ALS, I performed functional characterization of the novel variants, obtained clinical material, and forged new collaborations to carry out this multidisciplinary research project. From this work, we identified a novel role of KIF5A mutant protein which was recently published Pant, Parameswaran et al, 2022 EMBO Reports. The study was featured on the journal cover. I am also leading another project supported by my postdoctoral fellowship from the ALS Association, where I aim to determine the contribution of novel candidate genes responsible for juvenile ALS. My long-term professional goal is to become an independent investigator in the field of translational neuroscience.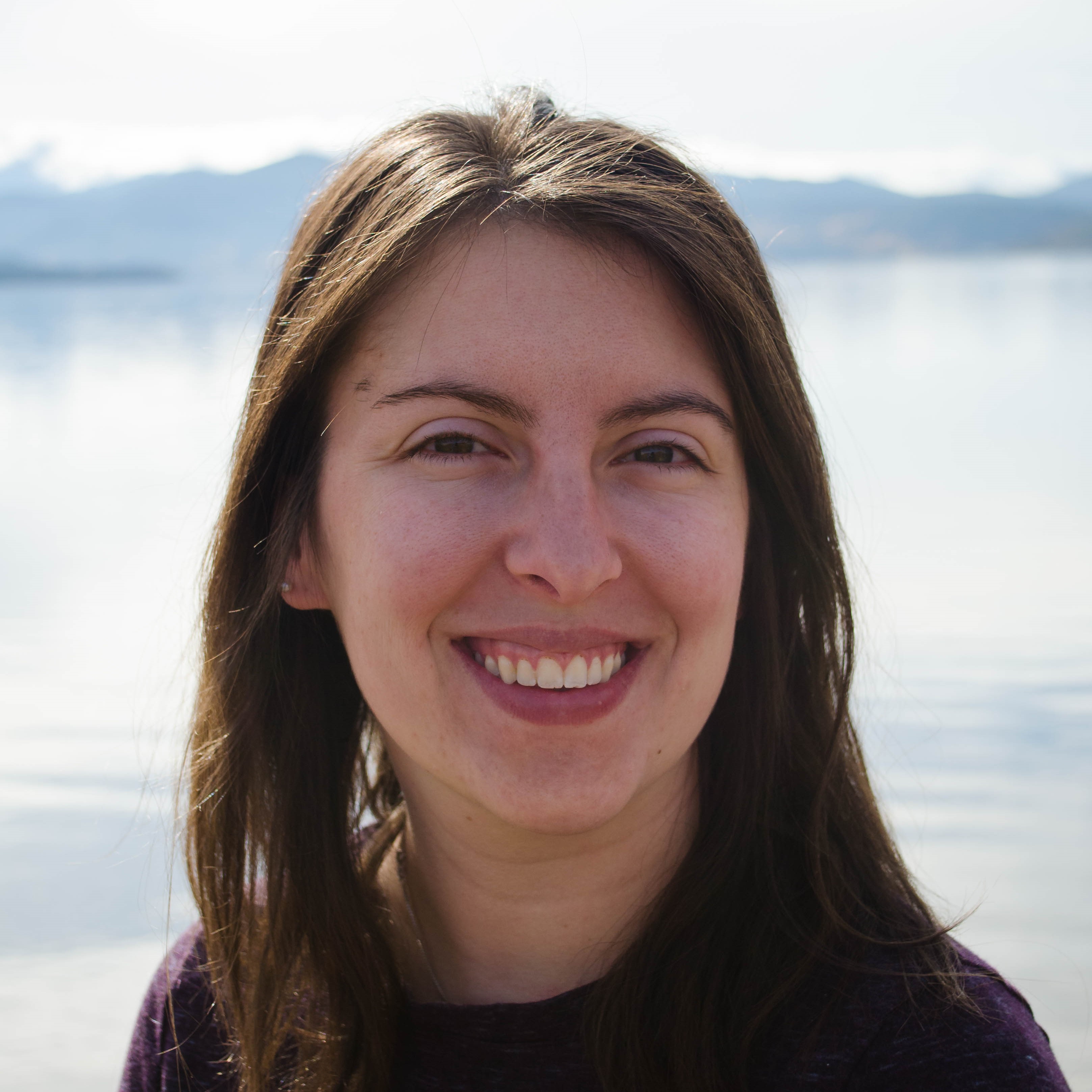 Alicia Lane
Graduate Student
Faundez Lab
I am currently a 4th year Ph.D. student in the Neuroscience Graduate Program in the lab of Victor Faundez. My journey began as a local of Metro Atlanta, where I received my degree in biology from Georgia Tech. I discovered my passion for biomedical research as a Petit Scholar in the lab of Dr. Edward Botchwey studying the role of inflammation in sickle cell disease. Shortly after graduating, I joined the Francisco Alvarez lab at Emory as a technician and reaffirmed my desire to study neuroscience as I investigated spinal interneurons involved in motor control. My ongoing thesis work aims to identify the molecular pathways by which mitochondria and metabolism coordinately respond to copper dyshomeostasis and ultimately influence neuronal cell function and survival in neurodegenerative conditions like Menkes disease. I was honored to receive the Early Scientific Achievement Award from my graduate program in recognition of my scholarship during my time at Emory, including several first-author (Lane et al., 2022; Lane et al., 2021) and co-authored publications and numerous presentations. My effort and training are supported by a number of grants, fellowships, and awards including the Robert W. Woodruff Fellowship, a Ruth L. Kirschstein National Research Service Award (NRSA) Individual Predoctoral Fellowship (F31) from NINDS, the ARCS Foundation Scholar Award, and the Nanostring Young Investigator Brain Tank.
I am passionate about science education and making academia accessible and equitable. In addition to working as a teaching assistant and instructor for several courses, I interned at the Fernbank Museum of Natural History, served as workshop chair and currently serve as co-chair for the Atlanta Brain Bee, and recently reached the end of my two-year term as co-chair of the Neuroscience Graduate Program's DEI Committee. As a graduate assistant with the Center for Faculty Development and Excellence, I also support Emory students and faculty who wish to integrate technology into their pedagogy. In my free time, I love hiking in our beautiful national parks, playing frisbee golf, and making my way through all the books on the NPR science fiction and fantasy list.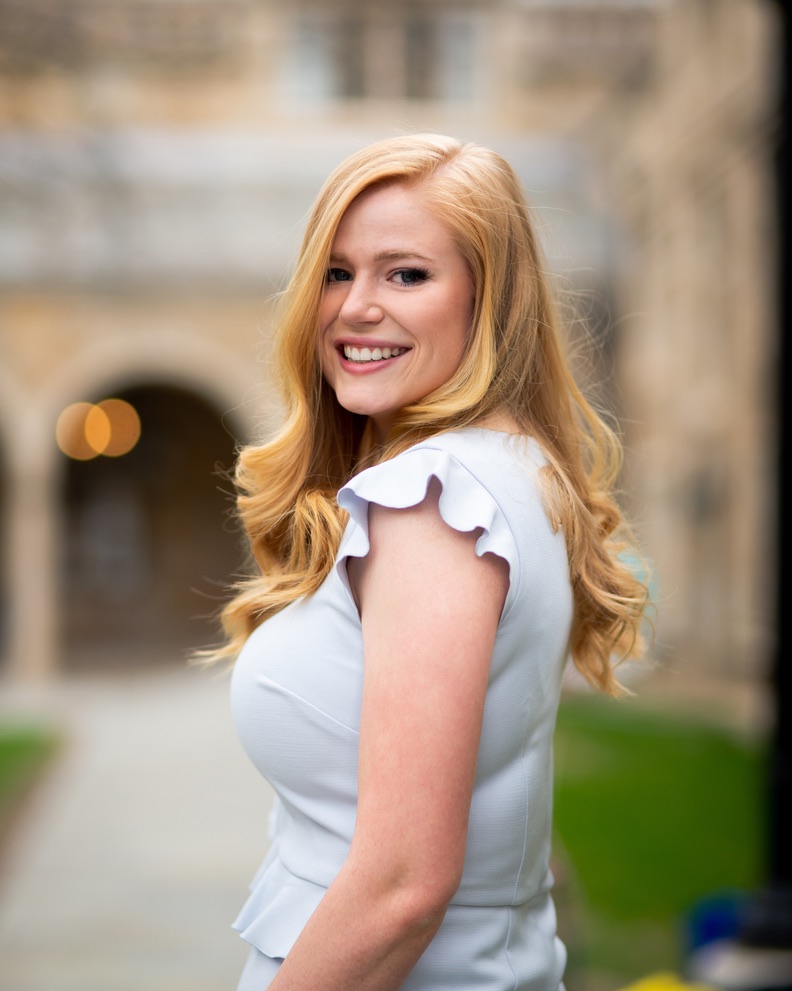 Annie Goettemoeller
Graduate Student
Rowan Lab
My interest in Neuroscience has been longstanding, but it was not until college that I was able to begin to truly delve into the field. I acquired my B.S. in Neuroscience from the University of Michigan, Ann Arbor, where I got my first taste of scientific research. I spent all four years of my undergraduate career involved in multiple projects. I was introduced into the laboratory setting by first observing the sociocultural influence on decision-making using EEG, but I then spent my next three years studying dietary restriction and memory in C. elegans, where I received my first co-author publication (Gourgou et al. 2021, iScience). In my junior year, I was awarded the NIH Minority Health Research Training Fellowship (T37) to work with a collaborator in Kumasi, Ghana assessing the continuity of post-natal care and neonatal neurodevelopment. With each new experience in research across differing sectors of Neuroscience, I knew there was nothing I would rather do than pursue my Ph.D. in the same field.
Upon matriculating to Emory, I entered the lab of Dr. Matthew Rowan, where I was introduced to the world of patch-clamp electrophysiology. Together, we entered uncharted territory, looking at early circuit dysfunction in Alzheimer's Disease (AD) models. We showed a mechanistic underpinning of PV interneuron dysfunction related to the hyperexcitability seen in early AD, which resulted in my first co-first authorship publication (Olah*, Goettemoeller*, et al. 2022, eLife). I also developed and was involved in a multitude of new techniques for isolation of PV interneurons and for cell-type-specific proteomics (Rayaprolu et al. 2022, Nature Communications). Outside of the lab, I have served as the Graduates in Neuroscience (GIN) co-president for two years, allowing me the opportunity to plan and coordinate many Neuroscience events, and meet often with the Laney Graduate School Dean, and accompanying faculty and staff.
These experiences, along with the excellent mentorship I've received, have afforded me the opportunity to receive a number of awards, including: the NIH F31 NRSA Individual Fellowship, the Laney Graduate School Fellowship, the Emory Primate Center Michael Kuhar Award, the Alzheimer's Association International Conference Fellowship, the Society for Neuroscience Trainee Professional Development Award, and the Southeastern Neurodegenerative Disease Conference Travel Fellowship. I feel so fortunate to have had a truly wonderful graduate school experience thus far, and I look forward to what may be in store for its remainder and beyond.
Undergraduate Students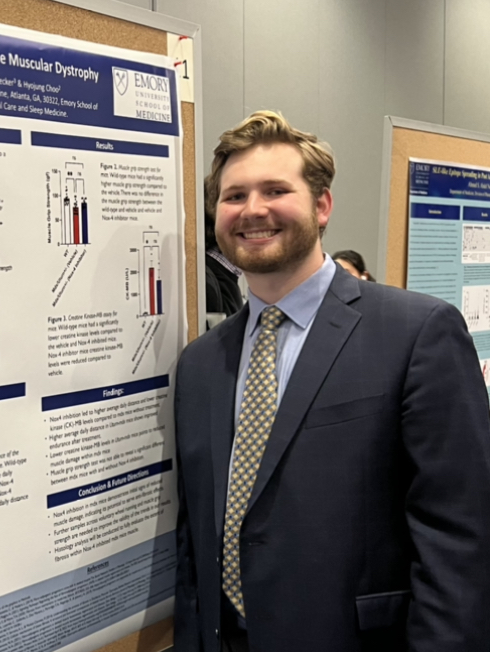 Christopher Zeuthen
Undergraduate Student
Choo Lab 
I have been an undergraduate research student under the direction of Dr. Choo over the last three years. Amidst the pandemic's start, I reached out to Dr. Choo with a fascination to learn more about the field of stem cells. Shortly after, I became immersed in understanding the underlying mechanisms of Ocular Pharyngeal Muscular Dystrophy (OPMD), which has been my primary focus in the lab. I verified that the PABPN1+/A17 mice were a reliable animal model for OPMD through dysphagia assays and histology analysis. Moreover, I was able to help understand the muscle specificity and satellite cell dysfunction within OPMD mice. Our findings were recently published in Frontiers (Zhang, Zeuthen, et al. 2022). In tandem with research on OPMD, previous research within the Choo lab pointed to a relationship between hepatocyte growth factor (HGF), pharyngeal satellite cells, and fibro-adipogenic progenitors (FAPs). FAPs secretion of HGF has been shown to increase the differentiation of pharyngeal SCs. Based on this insight, I helped uncover the importance of FAPs for maintaining pharyngeal muscle mass and function with the results published in Frontiers (Kim et. al 2022). I have been actively involved in projects relating to Down Syndrome, Duchenne's Muscular Dystrophy, and ALS. Furthermore, I have also been acknowledged for my contributions to the Hare Lab in the Stem Cell Institute at the Miller School of Medicine on the effects of synthetic Growth Hormone Releasing Hormone (GHRH) on HFpEF.
Outside the lab, I volunteer at the VA Medical Center and am currently doing an honors thesis examining veteran perspectives and awareness about moral injury. I have been awarded the Trevor E. Stokol Scholarship for the merits of my honors thesis.
Dr. Choo's close mentorship has taught me how to critically evaluate data, shown me how to investigate the current literature to formulate my questions, and invigorated my passion for conducting research. Upon graduating, I will be applying to medical school with the goal of becoming a physician-scientist. My desire is to be at the forefront of regenerative medicine by designing safe, effective, and accessible therapeutics centered around stem cells for patients with chronic pain, especially veterans.