Dr. Gary J. Bassell, PhD (2015 - current)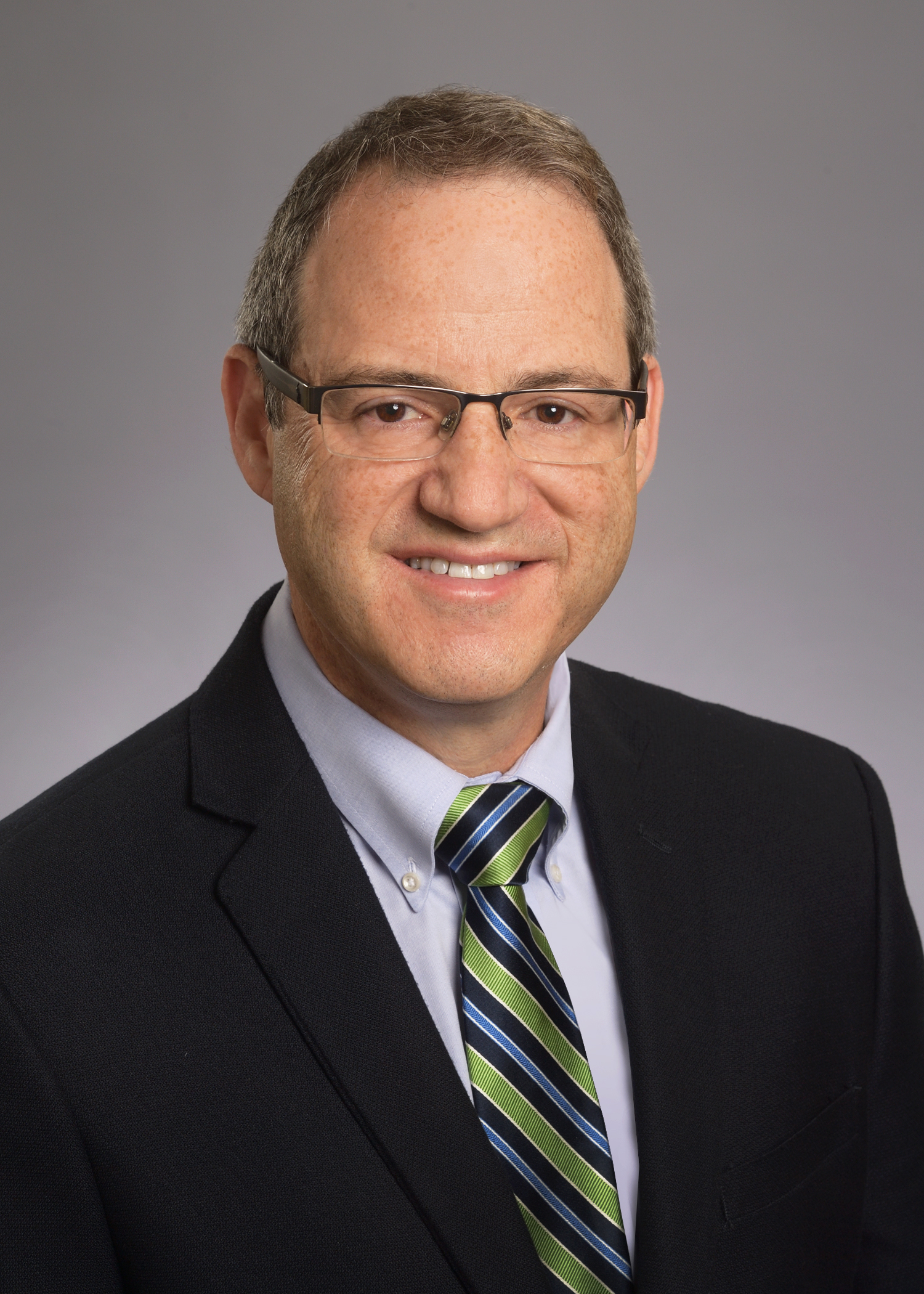 In 2015, Gary J. Bassell, PhD, was appointed chair of the Department of Cell Biology in Emory University School of Medicine. Bassell joined the Emory faculty in 2005 and has been professor in the Departments of Cell Biology and Neurology since 2009. His laboratory focuses on how messenger RNA is transported and regulated within neurons, how those processes are disrupted in neurological diseases, and potential therapeutic strategies. "Gary is an international leader in cell biology and pioneer in the field of RNA transport and translational control in neurons," says Allan Levey, MD, PhD, chair of neurology at Emory University School of Medicine and director of the Emory Alzheimer's Disease Research Center. "His work has advanced understanding of the cellular and molecular mechanisms involved in RNA-based neurological diseases, including fragile X syndrome and spinal muscular atrophy." Since 2012, Bassell has been director of the Laboratory of Translational Cell Biology (LTCB), an Emory facility whose objective is to establish "disease in a dish" models of neurologic diseases using induced pluripotent stem cells derived from cells from Emory patients. "The LTCB holds great promise to advance many collaborative research efforts aimed at understanding mechanisms of disease and development of new therapies," Levey says. Previously, Bassell served as director of microscopy cores for more than 10 years and was part of the leadership team that formed the Woodruff Health Sciences Center's Integrated Cellular Imaging core. He says he sees the strengths in the Cell Biology department coming from its talented faculty, postdoctoral fellows and graduate students, together doing cutting edge research at the intersection of the fields of cell biology, developmental biology and neuroscience. "My goals are to recruit new faculty to synergize with ongoing research and further build upon our strengths, and to forge new partnerships between investigators in basic mechanistic research and those involved in translational research and clinical care," Bassell says.   Bassell's ground-breaking research began as a graduate student with Robert Singer, PhD, at the University of Massachusetts Medical School, where he demonstrated that specific messenger RNAs are found in sites in cells that are distinct from the standard protein synthesis machinery associated with the endoplasmic reticulum. "This unexpected observation suggested that mRNA is trafficked to specialized areas of the cell, where it is translated into proteins required for site-specific functions," says Barry Shur, PhD, who was chair of Cell Biology at Emory when Bassell was recruited to Emory from Albert Einstein College of Medicine in 2005. "Since then, Gary has made important contributions to our understanding of mRNA trafficking to the growth cones of developing neurons and to the maturing synapse. His work spans issues pertinent to the basic mechanisms of mRNA trafficking to the defects underlying a range of neurological diseases." After postdoctoral training at Harvard Medical School with Kenneth Kosik, MD, Bassell joined Albert Einstein's Department of Anatomy and Structural Biology and subsequently moved to its Department of Neuroscience and Rose F. Kennedy Intellectual and Developmental Disabilities Research Center. Bassell has received several prestigious awards to recognize his research achievements, including the Basal O'Connor Scholar Award from the March of Dimes Foundation (1996), the Dana Foundation Award in Brain Imaging (2004), a Trailblazer Award from Autism Speaks Foundation (2011) and a NARSAD Distinguished Investigator Award (2013).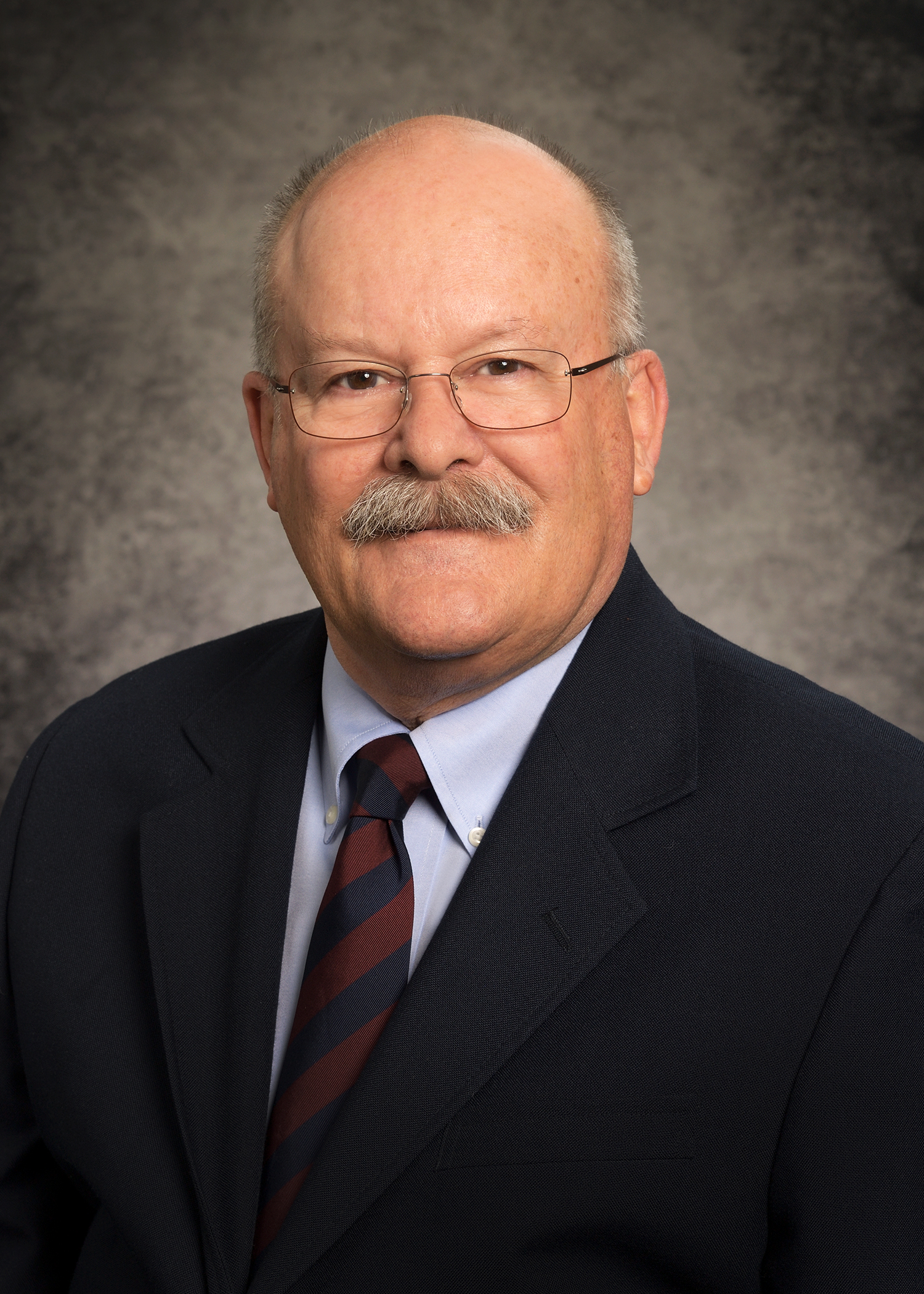 Dr. Winfield S. Sale, PhD (2010 - 2015)
Winfield Sale, PhD. led the Department of Cell Biology from 2010 to 2015. He has been a paragon of excellence in his scientific research, mentoring and teaching, and his service to the University and scientific community. Dr. Sale has been a pioneer in the field dedicated to understanding how cilia and flagella work. These structures are thin, whip-like projections of cells that generate force to either propel motile cells (such as sperm) or to move fluid (as in human airway).
Early in his career, working first as a graduate student with Dr. Peter Satir at the University of California Berkeley and then as a postdoctoral fellow with Dr. Ian Gibbons at the University of Hawaii, Dr. Sale made fundamental discoveries that led to the understanding of how the microtubules of the ciliary axoneme slide past one another to generate force. Win Sale not only determined that the direction of force generation by the motor protein dynein occurs from base to tip of the microtubules, but he also purified and determined the molecular structure of dynein using state-of-the-art electron microscopic techniques adapted to studying single molecules. At this time, Dr. Sale also made two contributions that have become as common as the pipet in the cell biologists' toolbox. Almost every cell biologist today has used polylysine to attach cells to a substrate and anyone working on ATPases has used vanadate as an inhibitor. Win Sale participated in both discoveries.
When Sale joined the Emory Department of Anatomy in 1981 (later to become the Department of Cell Biology), he continued his groundbreaking studies on dynein structure and regulation. Many of his conclusions have recently been confirmed, 25 years later, by high resolution x-ray structures of these molecules. Force generation by dynein is only half of the problem of how cilia beat. The dynein molecules must be switched on and off on opposite sides of the cilium in order to create bending. Since the 1990's, Sale turned his attention to the mechanisms that regulate dynein and identified a variety of essential components including protein kinases and phosphatases, accessory dynein subunits, and components of the radial spokes that control dynein activity. Dr. Sale has been an author on over eighty publications, of which many have been in outstanding journals; notably this includes twenty publications in the Journal of Cell Biology. Sale's success is further evident from the fact that the NIH has funded his grant "Functional substructure of flagellar dynein" for 30 years, which includes a ten year MERIT award (2002-2012) In addition, Dr. Sale's research has been funded by the March of Dimes, American Cancer Society, and the American Heart Association.
In addition to his outstanding scholarship in research, Dr. Sale has always prided himself on a very strong commitment and unparalleled dedication to teaching and mentoring of medical and graduate students. He received the Dean's Excellence in Teaching Award twice, in 2002 and 2008, and the Graduate Mentorship Award in 2001. He has trained over 20 students and postdocs in his lab and has been on the thesis committees of scores more. Among his mentees are several faculty members and department chairs. Before becoming Chair, Sale was Deputy Chair of the Department of Cell Biology since 1992. A world-class marathon runner in his younger years, Win Sale continues to lead the pack. We look forward to Win Sale's continued infectious optimism, wise advice, warm friendship, and leadership in the department and medical school in the years ahead.

Dr. Barry D. Shur, PhD (1996 - 2010)
Barry D. Shur, PhD, was Chair of the Department of Cell Biology from 1996-2010 during which he led the department through a time of remarkable change and growth.  A native of New Jersey, Barry attended Marietta College in Ohio where he earned a B.S in Biology with honors.  As a graduate student at the Johns Hopkins University with Dr. Stephen Roth, he began the study of carbohydrates and glycosyltransferases and their roles in cell-cell interactions during fertilization and development that would continue throughout his scientific career.
As a scientist, Dr. Shur made fundamental contributions to our understanding of how cell surface proteins recognize complex carbohydrate ligands during fertilization and development. His lab has used multidisciplinary approaches and diverse model systems, ranging from tissue culture cells to mice and zebrafish to identify novel cell surface receptors and their functions. In 1982, Dr. Shur's laboratory first made the remarkable and initially controversial discovery that the common housekeeping enzyme, b 1, 4 galactosyltransferase led a dual life, acting also as a receptor on the surface of sperm to aid in recognition of the egg and fertilization. This activity was independent of the enzymatic activity of galactosyltransferase but rather initiated a signaling mechanism that stimulated the sperm acrosome reaction. In 2003, Dr. Shur along with postdoctoral fellow Michael Ensslin, identified SED1, a protein with homology to both EGR and the adhesion protein, discoidin, served as a novel egg receptor on the surface of sperm.
Throughout his career, Dr. Shur held multiple simultaneous RO1 awards from the NIH; these ran for 21, 25 and 28 years, an accomplishment almost inconceivable in the current funding climate.  He also received funding from the NSF, ACS, March of Dimes and other private foundations.  He published 137 papers, many in the top journals including Cell, Journal of Cell Biology, Developmental Biology and PNAS.  In 2004, Barry was the recipient of the Albert Levy Award for Excellence in Science from Emory.  In 2008, he was elected a Fellow of the American Association for Advancement of Science.
While Barry is widely recognized as an outstanding scientist, he is equally admired for his tremendous qualities as a leader and a mentor.  Barry recruited or co-recruited many faculty members during his tenure as Chair, including many of the current Cell Biology faculty: Maureen Powers, Victor Faundez, Ken Moberg, Ping Chen, Andrew Kowalczyk (joint with Dermatology), Gary Bassell (now Chair of the Department of Cell Biology), James Zheng, and David Katz.  Faculty recruited during Barry's tenure who have since left Emory include Krishna Bhat, Elizabeth Finch, Subhabrata Sanyal and Kevin Moses, who became Chief Academic Officer of Janelia Farm and is currently Director of Scientific Funding of the Welcome Trust.  In 2001, the department relocated into the new, state-of-the-art Whitehead Biomedical Research Building, where it remains today.  Barry served as a formal or informal mentor to not only his own faculty, but numerous faculty, fellows and students from other departments as well. He was a wise voice on the Council of Chairs for many years.  Barry's approach was to build a uniquely cohesive department with broad interests in Cell Biology, Neuroscience, and Development.  It is a testament to his vision that this collaborative and interactive culture across diverse fields persists even after his departure and throughout a difficult time for science.
In addition to his many duties as Chair and PI, Barry sustained his strong commitment to teaching. Throughout his career he trained 16 graduate students and 22 fellows, and his trainees have gone on to hold professional positions in academia, industry and medicine.  At Emory, Barry was Course Director for Graduate Cell Biology for multiple years and made time to teach reproduction in lectures and histology labs for the first year medical students.  He was the Principle Investigator of the NIH training grant for the Biochemistry, Cell and Developmental Biology graduate program throughout his time at Emory. 
In November 2010, Barry left Emory to become the founding Dean of the Graduate School at University of Colorado, Denver.  In this challenging position he led the consolidation of two previously distinct graduate schools on the general and medical campuses of the University.  In 2014, Barry retired from his position at CU, Denver.  He and his wife Judi, whom he has known since junior high school, have settled in Pasadena, CA to be near their daughter Emily, a successful professional photographer in Los Angeles.   Never one to be idle, we look forward to hearing what Barry will accomplish during this next phase of his life.

Dr. Jerome Sutin, PhD (1966 - 1996)
Jerome Sutin obtained his PhD degree from the University of Minnesota. After doing postdoctoral training in the Department of Anatomy at the University of California Medical Center in Los Angeles and at the University College, London, he moved to Yale University, where he was appointed an Instructor in Anatomy. He progressed through the academic ranks at Yale, becoming an Assistant Professor and then an Associate Professor, before accepting the Chair of the Department of Anatomy at Emory University in Atlanta in 1966, at the relatively young age of thirty-six.
During his more than thirty years as Chairman, Dr. Sutin led the development of the department into one of the strongest of its type in the country.

Jerry Sutin has made significant contributions to our understanding of many parts of the brain, ranging from the hypothalamus to the cerebral cortex and has used techniques as varied as electrophysiology to fiber degeneration and pathway tracing. Perhaps it was because of this wide interest in many parts of the nervous system that he joined Malcolm Carpenter in writing the 8th Edition of Human Neuroanatomy. It is also his wide knowledge of the nervous system that led to Jerry's being asked to serve on the Editorial Boards of such diverse journals as the Journal of Comparative Neurology, Neurology, Brain Research Bulletin, Experimental Neurology and Psychoneuroendocrinology, and to be asked to serve on numerous NIH panels. 

In addition to contributions to Emory University that are simply too numerous to list here, Jerry served as Second Vice-President, First Vice-President, and President of the American Association of Anatomists, President of the Cajal Club of that Association, and President of the Association of Anatomy Chairman. In 1994, he was awarded the highest honor of the American Association of Anatomists, the Henry Gray Award. 

As a bench scientist, faculty member, Chairman, friend, and colleague Jerry Sutin acted with great distinction. It is our honor for the Department of Cell Biology to continue this lectureship in his name.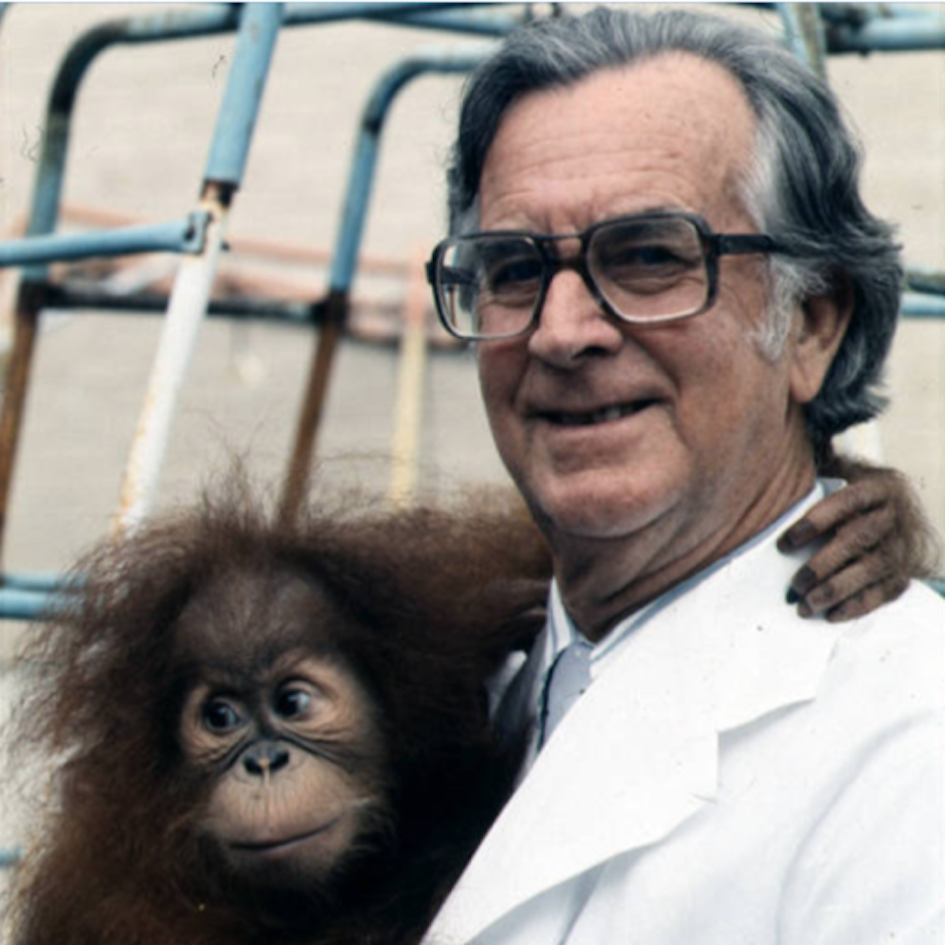 Dr. Geoffrey Bourne, PhD (1957-1962)
Dr. Geoffrey Bourne was an Australian-born anatomist whose studies of the mammalian adrenal gland made him a pioneer in the chemistry of cells and tissues.
Dr. Bourne was born in 1909 in Perth, Australia and educated at the University of Oxford, England, receiving his D.Sc. in1935 and his Ph.D. in 1943. He was a demonstrator in Physiology at Oxford from 1941 to 1947 and from 1947 to 1957 he served as reader in Histology at the University of London.  Dr. Bourne served as Chair of the Cell Biology (then Anatomy) Department from 1957–1962. From 1962 to 1978 he served as Director of the Emory National Primate Research Center. In 1978 he retired from Emory University and became Vice-Chancellor and Professor of Nutrition at St. George's University School of Medicine, Grenada, West Indies.  Dr. Bourne died in 1988 in New York City.
Using the mammalian adrenal gland, Dr. Bourne developed (1933) the first histochemical technique for demonstrating the presence of vitamin C in animal tissue. Later, he studied wound healing and the localization of enzymes in hard and soft tissues. During World War II, Dr. Bourne served as a nutritional adviser to the British forces in Burma and held the rank of lieutenant colonel.  He was a fellow of the Royal Society of Medicine, the American Gerontology Society and the Zoological Society of London. He was a founder and president of the Zoological Society of Atlanta.
Dr. Bourne was a prolific author and among his more important books are Structure and Function of Muscle (1962) and Biochemistry and Physiology of Bone (1956). His works on primatology include Ape People (1970), Primate Odyssey (1974), and The Gentle Giants: The Gorilla Story (1975). 
Dr. Marion Hines, PhD (1956-1957)
Dr. Marion Hines served as Interim Chair of the Department of Cell Biology, then the Department of Anatomy, at the Emory University School of Medicine from 1956-1957.  Dr. Hines was born in Carthage, MO in 1889.  She was a Phi Beta Kappa graduate of Smith College and obtained her Ph.D. from the University of Chicago.  She then joined the faculty of the University of Chicago as an Instructor and became Assistant Professor of Anatomy in 1924.   From 1925-1947 Dr. Hines was an Associate Professor of Anatomy at the Johns Hopkins School of Medicine.  In 1947 Dr. Hines moved to Emory University, becoming Professor of Experimental Anatomy.  She served as Interim Chair from 1956-1957, the first female department chair at Emory SOM, and retired from Emory as Professor Emeritus in 1959.  Dr. Hines died in Atlanta in 1982 at the age of 93. 
Dr. Hines' research was in the fields of Anatomy and Neurobiology.  She was widely known for her studies of the brain's control of movement which employed such varied model systems as human, primates, lizards, boas and platypus.  Her work helped to describe the nature of muscle paralysis and the stiffness associated with strokes in the cerebral cortex.  Dr. Hines was a member of the American Association of Anatomists where she served as Vice President from 1946-1948 and represented the association on the National Research Council from 1948-1954.  She was also a member of the American Physiological Society, the American Neurological Association, and the Association for Research in Nervous and Mental Diseases.  She served on the editorial boards of the Journal of Nervous and Mental Disease and the Journal of Neurophysiology.
We celebrate the many achievements of Dr. Marion Hines at a time when women were extremely rare on the faculty of medical schools.  To have reached the rank of Professor and to have served as the Chair of a medical school department in the 1950's were truly remarkable accomplishments and a testament to Dr. Hines' character and abilities.