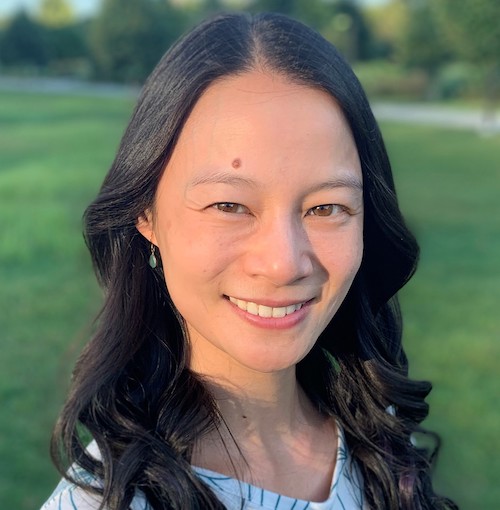 Teresa W. Lee, Ph.D.
Postdoctoral Fellow
Lab: Katz Lab
I graduated with a B.S. in Biology from the University of North Carolina at Chapel Hill and received my Ph.D. in Molecular and Cell Biology at the University of California, Berkeley. I then moved to Emory University as a FIRST Fellow to complete my training with Dr. David Katz, supported by an NIH IRACDA postdoctoral fellowship. My work on how the transgenerational inheritance of repressive chromatin extends lifespan in C. elegans was recently published (Lee et al., eLife. 2019), and it was featured as an Insight article and recommended by the Faculty of 1000. I also authored an invited review about transgenerational epigenetic marks in Trends in Genetics (Lee and Katz, 2020). I care deeply about using evidence-based practices for teaching and mentoring. During my time as a FIRST fellow, I developed classes at Oglethorpe University, Clark Atlanta University, and the Emory-Tibet Science Initiative. I spearheaded a collaboration between the Katz lab and Oglethorpe called the Pipeline CURE (course-based undergrad research experience) which integrates C. elegans research at each level of a biology curriculum. The goal of the Pipeline is to make research more accessible for all students and improve retention for populations that have historically been excluded from STEM fields; the first paper on the Pipeline has been published in CourseSource. In Fall 2020, I will start my own lab as an Assistant Professor of Biological Sciences at UMass Lowell.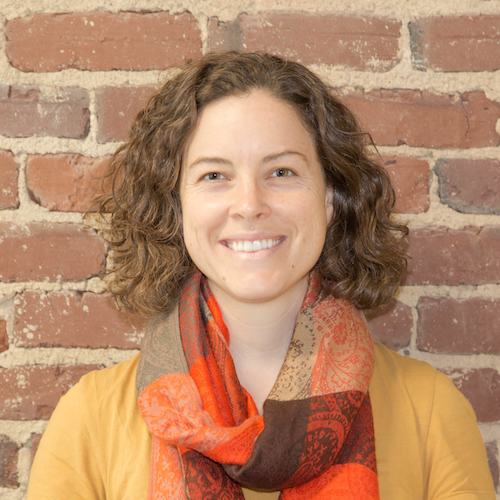 Pearl V. Ryder, M.D., Ph.D.
Postdoctoral Fellow
Lab: Lerit
Prior to starting my postdoctoral fellowship in Dr. Dorothy Lerit's laboratory, I completed the Emory University Medical Scientist Training Program where I received a Robert W. Woodruff Fellowship to support my MD/PhD training. I conducted my Ph.D. dissertation work in Dr. Victor Faundez's lab, the bulk of which was published in Molecular Biology of the Cell (Ryder et al., 2013) and supported by an individual NRSA F31. As a postdoc in the Lerit lab, I investigate the role of centrosome-localized RNAs in the regulation of cell division using quantitative imaging and biochemistry in the Drosophila early embryo. I identified multiple mRNAs that localize to centrosomes, including an mRNA that forms micron-scale granules at centrosomes and is regulated by the Drosophila Fragile-X syndrome ortholog Fmr1. During my postdoctoral research, I published a first-author review (Ryder and Lerit, Traffic 2018), a co-corresponding author methods paper (Ryder and Lerit, Biology Open 2020), and currently have a co-first-author research manuscript under review. As a first-year postdoc, I secured independent funding via the NIH IRACDA Fellowships in Research and Science Teaching (FIRST) program and an individual NIH National Research Service Award (NRSA F32) fellowship. I am committed to excellence in teaching, as exemplified by the formal pedagogical training and my mentored teaching experiences at Emory University, Morehouse College, and the Sera Mey Monastery in India. In addition, during my time as a postdoctoral fellow, I founded the Future PI Slack network, an international peer mentoring group with more than 2500 members. During the course of my PhD thesis and postdoctoral research, I developed strong interest and specialized expertise in quantitative cellular imaging. I will apply what I have learned over this decade of training at Emory University as a postdoctoral fellow in bioimage analysis at the Broad Institute in the laboratory of Dr. Anne Carpenter beginning September 2020.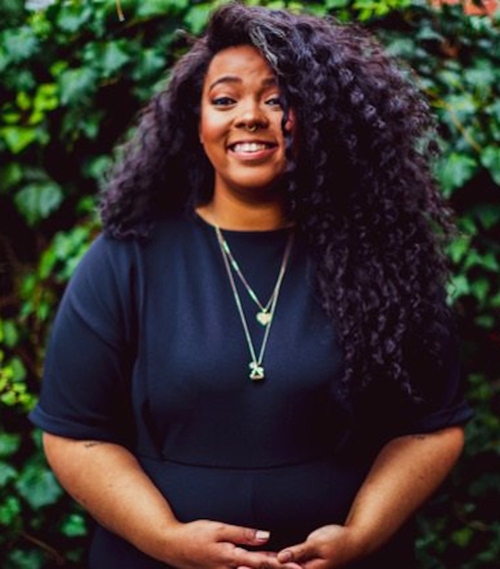 Kaela S. Singleton, Ph.D.
Postdoctoral Fellow
Lab: Faundez
I am a developmental neuroscientist completing my postdoctoral training in Dr. Victor Faundez's lab. In May 2020, I submitted my graduate work for publication (Singleton et al. 2020), and earned my Ph.D. in Neuroscience from Georgetown University. I began a postdoctoral fellowship in Emory's Cell Biology department in July. In that short time, I earned 4 years of independent K00 funding from NINDS, published a review in iScience on rare genetic diseases (Lee, Singleton, et al. 2020), won a spot in Emory's IRACDA FIRST teaching program, and obtained an adjunct position in the Biology Department at  Agnes Scott College. Outside of the lab, I co-organized #BlackInNeuroWeek, an international social media initiative that amplified and highlighted Black students, postdocs, and faculty members in neuro related fields. My efforts in this initiative were featured in Forbes and USA Today. Due to my science, funding track record, and commitment to promoting diversity, equity, and inclusion National Academy of Science, Medicine, and Engineering, NINDS, and Nature Careers invited me to speak on panels about Racial Justice and Intersectionality in STEM fields. As a first-year postdoc, the Department of Biology at the University of Oregon and the Tulane University Brain Institute invited me to guest lecture on my research in the Faundez lab. Recently, my contributions were recognized by being named one of Cell Press's '100 More Inspiring Black Scientists,' and Agnes Scott College's 'Outstanding Young Alumna' in 2020.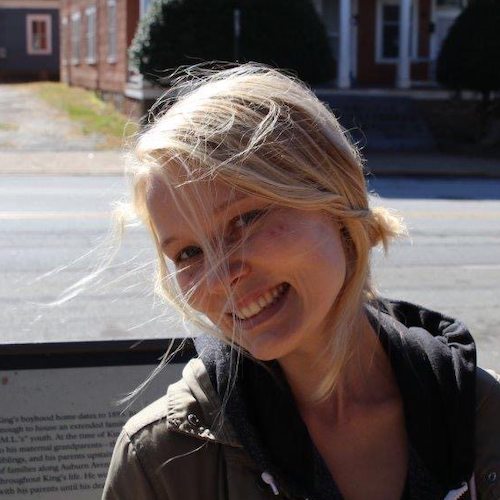 Pernille Bülow
Graduate Student
Lab: Bassell
I am currently completing the last year of my PhD thesis in Dr. Gary Bassell's lab. I have enjoyed the opportunity to develop my own independent research and initiate collaborations with other laboratories. We have taken a multidisciplinary approach to better understand alterations in neuronal plasticity in Fragile X Syndrome (FXS). My research has uncovered that homeostatic intrinsic plasticity is functionally altered in cortical neurons from the Fmr1 KO mouse model of FXS (Bülow et al. Cell Reports, 2019). Additionally, as part of my thesis, I anticipate two other first author papers that identify underlying novel cellular mechanisms. I presented an oral talk on my research at the 2018 biannual conference of the National Fragile X Foundation and received a Junior Investigator Award. In 2019, I received the Charles and Marjorie Dobrovolny Award which recognizes outstanding students at Emory for research accomplishment in the area of intellectual and developmental disabilities. This year, I was selected as the Emory GDBBS Graduate Neuroscience Program Scholar of the Year. Following my graduation in Spring 2021, I have accepted a position as a Postdoctoral Fellow in the lab of Dr. Lauren Orefice at Harvard University/Massachusetts General Hospital. In her lab, my research will investigate the interactions between the peripheral and central nervous system during development and disease.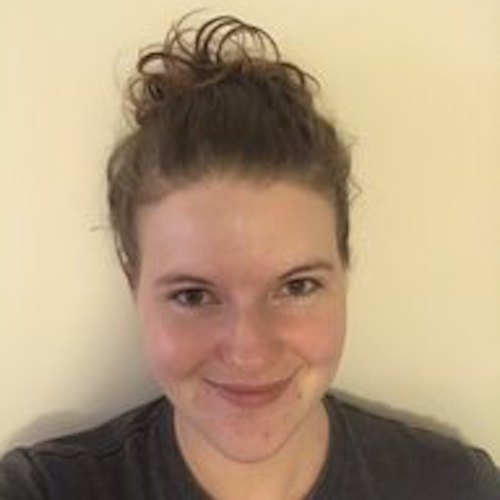 Stephanie Pollitt
Graduate Student
Lab: Zheng
Over the last three years as a student of the Neuroscience Graduate Program in the lab of James Zheng, I have attained numerous goals, accomplishments, and awards for my research. In 2017, I was awarded a predoctoral NRSA, with an 8th percentile impact score of 22. This award provided me with three years of funding, which I used to travel and present at conferences. I've also received Emory's Professional Development Travel award to attend the Society for Neuroscience conference in Chicago in 2019. More locally, I was awarded first place for my poster presented at the 2017 Division Student Advisory Council (DSAC) Research Symposium. My microscopy images have earned many Integrated Cellular Imaging (ICI) awards, including a first-place image award in 2017 and a first-place microscopy video award in 2020. In February, I was invited to talk about my dissertation research at the Neuroscience Recruitment Frontiers Symposium. This invitation is one of the Graduate Neuroscience program's highest honors, as Recruitment Frontiers is attended by the entire program and represents Emory research to prospective students. Finally, I have contributed to three published papers; one first author paper in Molecular Biology of the Cell (Pollitt, Myers, Yoo, and Zheng 2020), one review in Molecular and Cellular Neuroscience (Omotade, Pollitt, and Zheng 2017), and one co-author eNeuro paper (Rui, Pollitt, et al., 2020). Since defending, I began a postdoctoral fellowship position at the University of Maryland in Baltimore, where I will be studying synaptic alignment during LTP and LTD in the lab of Dr. Tom Blanpied.