This Sutin lecture series is an annual event in honor of our department's former Chairman, Dr. Jerome Sutin. Read more about Dr. Sutin's legacy on the Department of Cell Biology history.
2020 Jerome Sutin Lecture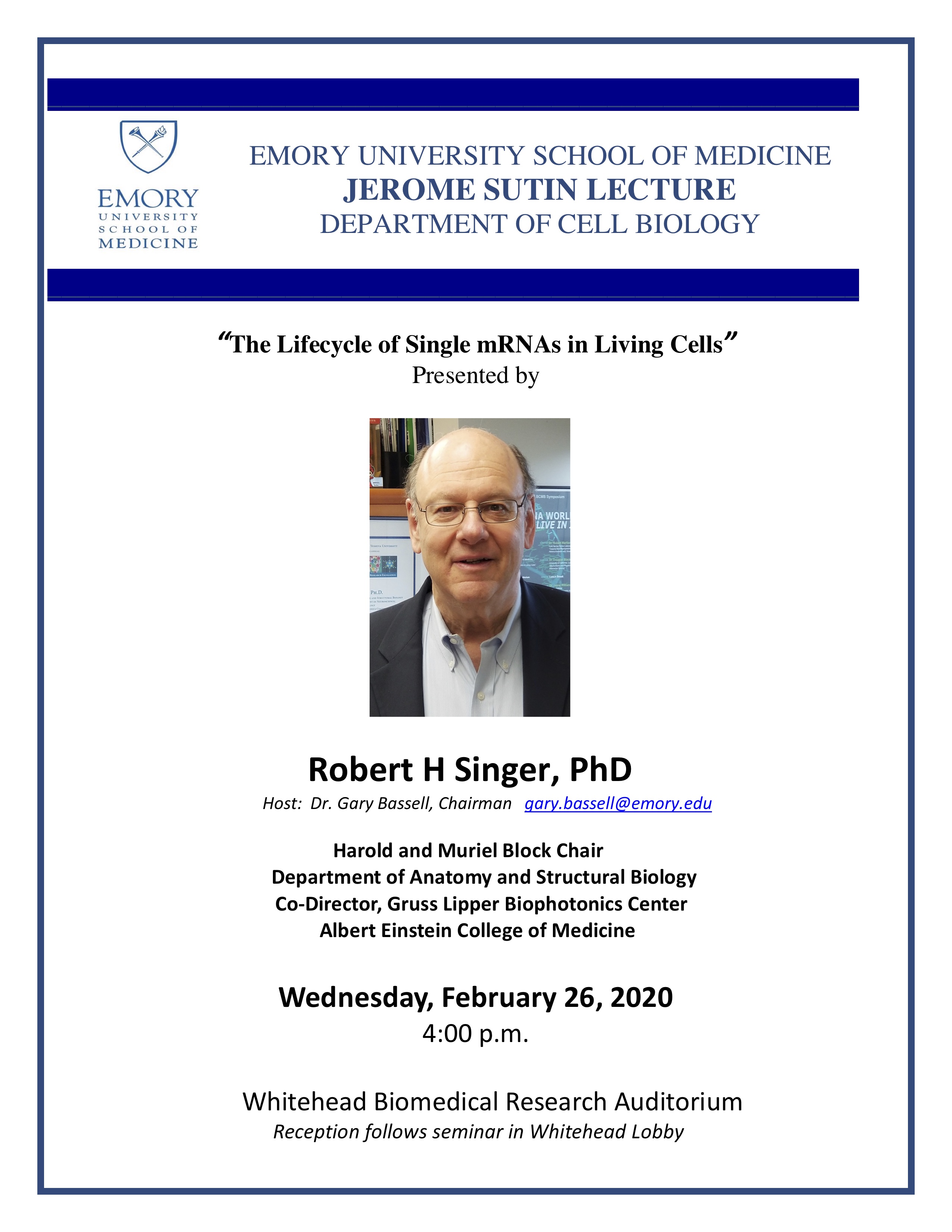 Past Sutin Lectures
2020 - "The Lifecycle of single mRNAs in Living Cells", Robert H. Singer, PhD
2004 - "The Genetic Circuitry of Cardiac Development and Disease"
2002 - "Imaging the Motions that Build Embryos", Dr. Scott Frazier
2001 - "Brain Wave and Immune Genes in Visual System Development", Carla J. Shatz, PH.D.
2000 - "Neuropoietic Cytokines Regulate Neuronal, Glial and Inflammatory Cell Responses to Injury, Seizure, Ischemia and LTP", Dr. Paul H. Patterson
1999 - "Synaptic Plasticity", Dr. Charles F. Stevens
1998 - "Timing and Cell Number Control in Neural Development", Dr. Martin C. Raff