Course Overview
The chief purpose of this Interprofessional Team Skills for Quality Improvement course is to serve the Emory community by training interprofessional teams of health care professionals in quality improvement (QI) skills that they can apply to local settings, developing capacity for continuous improvement, interprofessional teamwork, and teaching QI as part of their work.
Format
This is a longitudinal course with 6 sessions over 6 months. This course is designed to make the most of clinician time commitment by spacing out the 90-minute virtual workshops to accomplish the learning objectives through a project-based curriculum. This program will include 1) workshops led by expert faculty, 2) projects supported by leadership and coaches from our academic health system partners, and 3) presentation of project outcomes at the Emory Quality Conference.
Learning Objectives
After completion, participants will be able to:
Identify and utilize key quality improvement principles to develop and implement QI initiatives
Position themselves as QI leaders, teachers, and resources to others
Collaborate across disciplines and schools to effectively transform health care
Appreciate interprofessional competencies relevant to teamwork on QI initiatives
Requirements
Team application that should include at minimum a faculty member and a learner/trainee from health professions represented in the Woodruff Health Sciences Center, as well as an interprofessional partner from the clinical team (minimum of 3 members, and more are welcome).
Sponsorship – Participants must have the support of their supervisors to ensure members are enabled to attend all workshops and participate in the projects.
Projects – Each team selects a project to conduct over the course, chosen with the input of the sponsor to ensure alignment with local improvement needs and priorities. A coach will be assigned to each project, and the course participants are expected to meet with the coach and continue working on the project between workshop sessions.
How to Apply
To reserve your spot, prepare answers to the application questions at the end of this notice and complete the application survey in one sitting. Please

 

apply

 

by Sept. 26.
You will be asked to provide an email address for each team member's supervisor or leader.
For questions contact Dr. Bhavin B. Adhyaru, at

 

badhyar@emory.edu. 
Important Dates
Applications due by Sept. 26
Workshops will be held virtually on Zoom from 5:30-7 on the following dates:

Oct. 5
Oct. 26
Nov. 16
Jan. 18
Feb. 15
March 14 (project presentations)
Information Needed for Online Application
Complete only 1 application per project, including all team members on the single application. If you do not routinely work with trainees, or if you would like to consider adding students, indicate "need help" in the space for learner name. We have public health, nursing and medical students who volunteer to join teams for experience.
For each faculty member provide name, degree, clinical department, email, leader/supervisor name and email.
For each learner (student, resident, fellow), provide name, degree, department or school, email (we assume the faculty member is assuring release from duty as needed)
For each interprofessional team member, provide name, degree, department, role, email,
leader/supervisor name and email
Provide a 1-sentence preliminary title for the project you have in mind.

 

Example: Improving screening for retinopathy among adult diabetic patients in the Primary Care Clinic.
What is the underlying problem or need this project addresses?

 

Example: Currently, fewer than 25% of patients with diabetes in PCC are up to date with recommended annual screening for retinopathy.
What is the scope of the project (patient population served, location within health care system where the project will occur, expected timeline to see results, etc.)?

 

Example: Diabetic patients seen in Primary Care Clinics during the 7 months of the project.
Will there be a measurable benefit? If so, what?

 

Example: We expect to more than double the rate of screening in this patient population, ultimately reducing preventable blindness from diabetes.
Course Director Information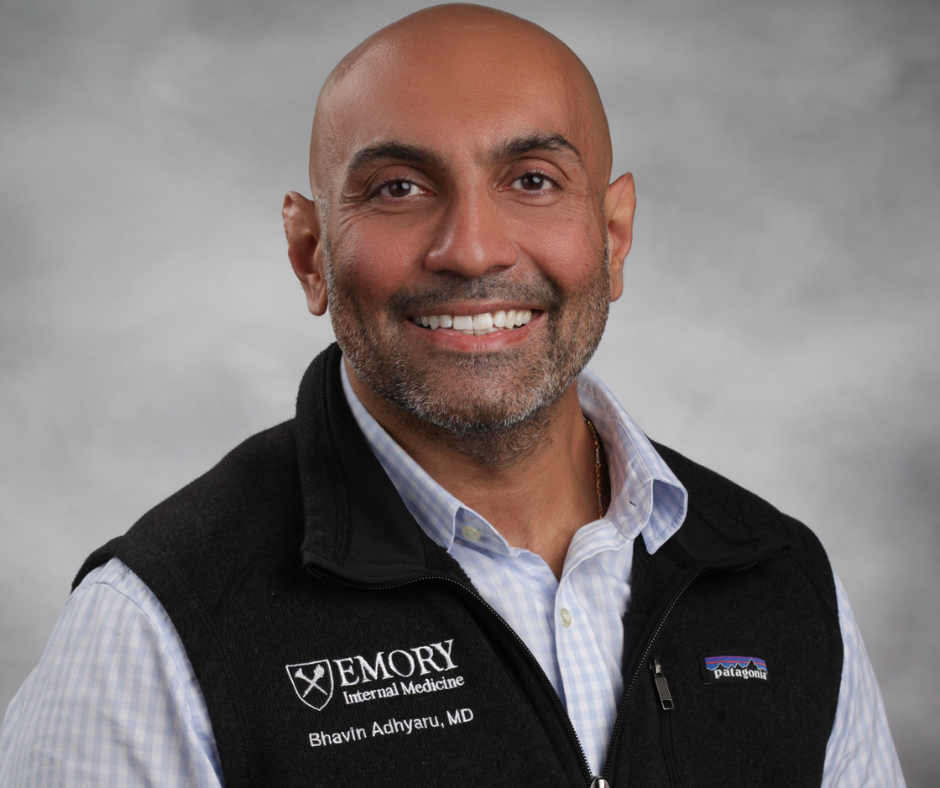 The Emory University School of Medicine is accredited by the Accreditation Council for Continuing Medical Education (ACCME) to provide continuing medical education for physicians. Emory Nursing Professional Development Center (ENPDC) is accredited as a provider of continuing nursing education by the American Nurses Credentialing Center's Commission on Accreditation. No conflict of interest has been found with the speaker(s) for this activity nor with the members of the planning committee.