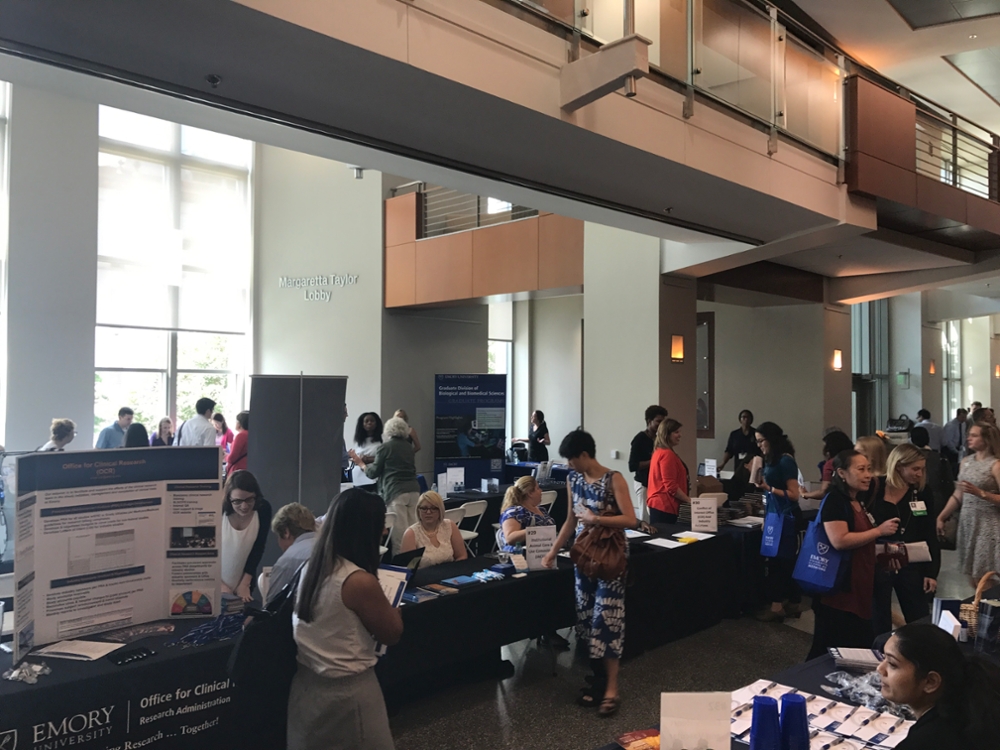 Welcome to Emory! The SOM New Faculty Orientation includes presentations from senior leadership and breakout sessions hosted by leaders in education and research. The resource fair immediately follows and provides attendees the opportunity to meet with representatives from across the university including Employee Benefits, the Office of Industry Relations, Research Administration Services and more.
September 24, 2019
8:30 a.m. - 1:00 p.m.
James T. Williams Medical Education Building, Auditorium 130
This event is mandatory for all SOM faculty, except postdocs, hired since March 1, 2019. Faculty members hired prior to this date who have not attended a SOM orientation session are strongly encouraged to attend.