RAS-ACS presents Outstanding Mentor of the Year Award to Laura Johnson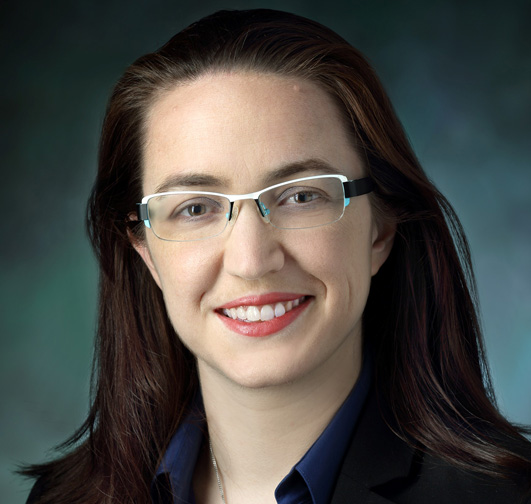 AUGUST 2022
The Resident and Associate Society of the American College of Surgeons (RAS-ACS) has recognized Laura S. Johnson, MD, as the 2022 Outstanding Mentor of the Year. Dr. Johnson is the newly arrived medical director of the Burn Center at Grady Memorial Hospital and associate program director of the Department of Surgery's General Surgery Residency.
Prior to joining Emory, Dr. Johnson held positions at Uniformed Services University of the Health Sciences, Georgetown University School of Medicine, Medstar Washington Hospital Center, and the Children's National Medical Center.
This award was created to honor ACS fellows who have had a significant impact on the engagement of an ACS resident or associate fellow by providing the leadership, support, and encouragement necessary to building a strong foundation for a productive and successful surgical career. Dr. Johnson was nominated by Yewande R. Alimi, MD, the current RAS chair and a minimally invasive and bariatric surgeon at MedStar Health, who trained and worked with Dr. Johnson at Medstar as a general surgery resident.
Dr. Johnson's deep commitment to education is signified by her receipt of a variety of teaching awards and ongoing mentorship of medical students and residents across a range of disciplines. She has lectured and published extensively on burn, trauma, and ethics topics, and is a highly active researcher who has received federal, institutional, and corporate grants in such areas as organ donation in burn patients, evaluating hemofiltration in adult burn patients with septic shock and acute renal failure, and temporary skin coverage for deep thickness burns.