Farewell to Joseph Craver, MD, one of the original architects of Emory's excellence in cardiothoracic surgical care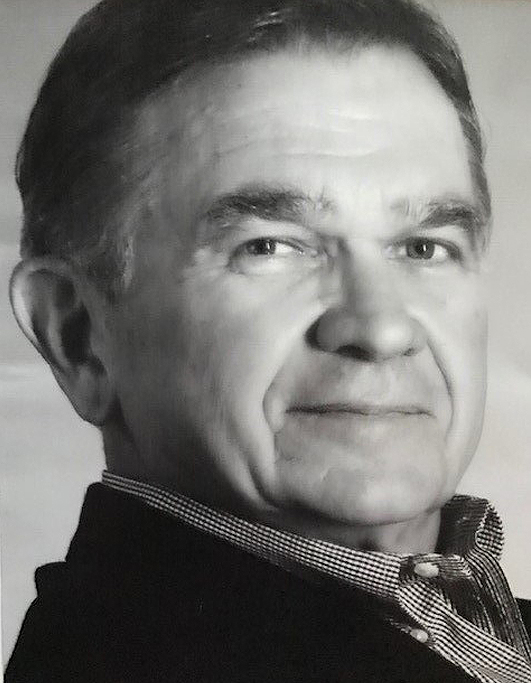 June 2022
Joseph Craver, MD, was 81 years old when he passed away on June 2, 2022, and while we at the Department of Surgery are deeply saddened by his loss, we feel blessed to have been associated with his path of profound service. Back in the day, before he retired from Emory in 2005, his virtuoso whistling could be heard rising and receding as he walked the halls of Emory University Hospital, soundtracking his journey to and from operating rooms or patient visits, doing what he was born to do.
Early on it was clear that Dr. Craver was an overachiever, but he used his tendency to excel to benefit others rather than glorify himself. As a young man, he was not only outstanding in academics, but also an impressive football player, earning state and national recognition. He played for the University of North Carolina at Chapel Hill while attending the school on a prestigious academic scholarship from the John Motley Morehead Foundation, serving as co-captain; amassing team, conference, national, and UNC-based awards; and eventually coming to the attention of the Green Bay Packers' Vince Lombardi and the Dallas Cowboys. But he declined their interest and chose to pursue a career in medicine instead, enrolling in UNC Medical School on a Morehead Scholarship.
Dr. Craver did his general surgery residency and cardiovascular fellowship at Massachusetts General Hospital. During those years he became friendly with fellow MGH trainees and future Emory colleagues William Wood, MD, chair of the Emory Department of Surgery from 1991-2009; Robert Guyton, MD, chief of the Division of Cardiothoracic Surgery from 1990-2017; and Steven Roser, DMD, MD, chief of the Division of Oral and Maxillofacial Surgery at Emory from 2004-2020 and current director of the division's residency program.
After completing his chief residency in thoracic and cardiovascular surgery at the University of Virginia Medical Center in 1974, Dr. Craver joined the Department of Surgery at Emory. The seventies were an exciting time in the field of heart surgery, and Emory was an early advocate of such advances as coronary angiography and coronary artery bypass surgery, improved valve substitutes and repair techniques, and the importance of intraoperative protection and preservation of the heart muscle.
But Emory's position as a burgeoning academic surgery powerhouse also attracted Dr. Craver. When he was a young physician in training he quickly realized that he had a passion for showing others what he had learned, and when he himself became a faculty member, he took immense pleasure in mentoring young surgeons. By the time he retired, he had taught more than 85 cardiac surgical fellows the skills and art of heart surgery. "You can't place a value on helping save a patient's life," he said. "But when you teach a new surgeon, one who's going to go out and save thousands more people, that extends your life's work exponentially."
In his three decades at Emory, Dr. Craver played a significant role in expanding and strengthening cardiac surgical patient care, clinical research, and Emory's cardiothoracic surgery training program. He surgically repaired the hearts of more than 11,000 patients, and in concert with his partners at Emory, participated in advancing the field of heart surgery by employing and refining such developing techniques as aortic valve surgery, mitral valve repair, and bypass surgery — he performed Georgia's first minimally invasive, direct coronary artery bypass ("keyhole") surgery in 1996.
We offer our deepest sympathies to Dr. Craver's family, and will forever cherish the memory of his audacious love for his calling. His memorial service was held at North Avenue Presbyterian Church on Saturday, June 11. In lieu of flowers, the family asked for those wishing to make a donation to consider the Emory Goizueta Alzheimer's Disease Research Center at Emory University School of Medicine or to the North Avenue Presbyterian Church. For the former, contact the Office of Gift Accounting, Emory University, 1762 Clifton Road, Suite 1400, Atlanta, GA, 30022, giftplanning@emory.edu.