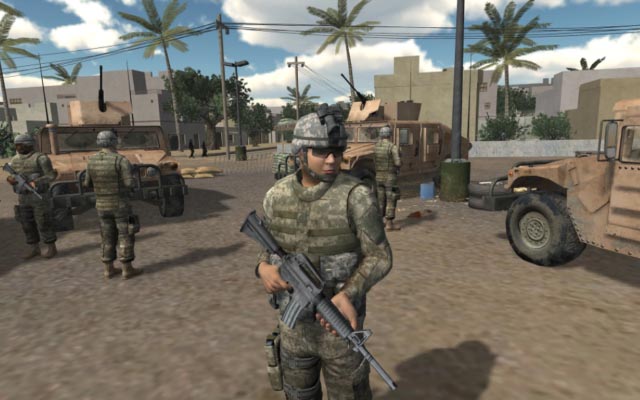 The Trauma and Anxiety Recovery Program (TARP) offers clinical and research services to individuals suffering from various anxiety disorders, including post-traumatic stress disorder (PTSD), phobias, obsessive-compulsive disorder (OCD), panic disorder, and other anxiety-related problems.
Barbara Rothbaum, PhD, ABPP, Executive Director and Sheila AM Rauch, PhD, ABPP, Deputy Director, are the principal investigators conducting the studies below.
Syreese Fuller is the Lead Research Coordinator and can be contacted via email. 
Warrior Care Network (WCN) – Biological Responses to Treatment in the Emory Healthcare Veterans Program
Working in a strategic partnership with the Wounded Warrior Project®, Emory University offers a world-class system for post 9/11 veterans across the United States. Through the Emory Healthcare Veterans Program, all veterans receive an extensive evaluation for post-traumatic stress disorder, mood disorders, substance use disorders, and traumatic brain injury (TBI), including a thorough psychiatric and neurological assessment if indicated and complete medical history. Uniform instruments are employed for measures of functional abilities, quality of life, neurological and psychiatric symptoms, substance use, sleep, pain, and other common problems affecting veterans. Personalized treatment plans are established based on this evaluation and the veteran's goals for treatment. Each veteran is assigned a case manager who explains and discusses the results and assists through each step in his or her personalized treatment plan. For those warriors who agree to participate, this study aims to better understand how treatments for PTSD and related mental health issues work from a psychological, biological, and genetic perspective. The research team hopes this information will help to improve treatment for people with PTSD and related mental health issues.
Prolonged Exposure Therapy in the Emory Healthcare Veterans Program
This study aims to examine how language and emotions can be identified and analyzed using computer applications and software. Better understanding our spoken language and expressed emotions during therapy may play a role in improving therapy for PTSD and other related mental health issues. This study will gain knowledge and understanding about the effects Prolonged Exposure (PE) Therapy has on PTSD and other related mental health issues. This study will examine recordings using computer software to distinguish emotions detected through facial expressions, analyze word choice and how those words were spoken, analyze data of skin changes using eSense software and sensors used during therapy, and analyze self-report data of distress collected during sessions. The research team hopes this information will help to improve treatment for people with PTSD and related mental health issues.
This study is led by Dr. Mark Burton.
Transcranial Direct Current Stimulation
This study is an open trial providing a non-opioid, self-administered, effective pain intervention as part of an effective mental health treatment program. A transcranial direct current stimulation (tDCS) device will be utilized in combination with cognitive-behavioral therapy (CBT) focused intensive outpatient program (IOP). Blood and saliva will be collected during this study to perform brain-derived neurotropic factor (BDNF) assays comparing outcomes from specific visits: pre-treatment (tx), mid-tx, and post-tx. This study hypothesizes that our short-term therapy-focused treatment program coupled with tDCS administrations will aid in the reduction of chronic pain and PTSD symptoms. Secondly, we intend to examine any relationships between BDNF reduction in reported pain and PTSD symptoms.
Messy Memories Application
The study is designed to test and optimize the Messy Memories mobile application as an intervention for frontline healthcare workers. The Messy Memories application is a self-directed exposure intervention informed by extensive research on emotional processing following traumatic and stressful experiences, allowing the user to self-administer exposure techniques outside of the traditional psychotherapy context. The app includes short videos providing psychoeducation about effective processing of stressful experiences and easy-to-use tools aimed at increasing social support and engagement in positive health behaviors, interventions known to reduce psychological symptoms related to stress and burnout. By utilizing a mobile application intervention, this study aims to overcome barriers and provide access to evidence-informed intervention strategies that will likely improve mental health in healthcare workers. 
If you or someone you know is interested in learning more about TARP or enrolling in one of the programs, please call (888) 514-5345.