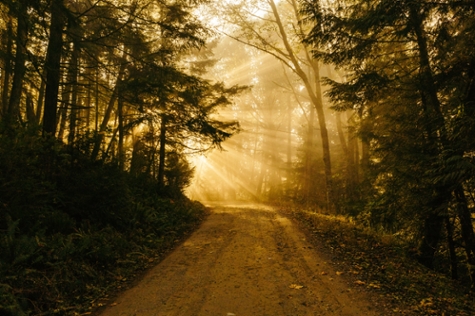 The Emory Adult OCD & Anxiety Intensive Program offers a range of evidence-based treatment options, provided by psychologists, psychiatrists, and social workers who are dedicated to improving quality of life for our patients and their families. Our providers work as a team to provide expert individualized care that may include individual therapy, family therapy, group therapy, and medication management, depending on each patient's goals and interests. Each new patient in our program begins with an intake phone call and then a consultation meeting, if appropriate, so that we can learn about you and recommend treatment options that meet your unique needs. We understand how difficult it can be to access effective treatment, and we strive to make this process easier for our patients and their families.
We are located at Emory Clinic's Brain Health Center, at 12 Executive Park Drive NE, Atlanta, GA 30329. Please note that due to the COVID-19 pandemic, all services are provided via a HIPPA-compliant telehealth platform until further notice.
The Emory OCD Program offers a range of outpatient and intensive outpatient services.
Consultation Services
All new patients begin with a consultation visit, which can provide helpful information about symptoms, diagnosis, treatment options, and planning for next steps. Consultation services may be used by individuals and families who are interested in joining our intensive outpatient program, or by anyone who is interested in better understanding their current symptoms and available treatment options both at Emory and in the community. 
Behavioral Therapy Focus
90-minute consultation with a psychologist or social worker to review history and current symptoms and identify behavioral therapy treatments that may help alleviate symptoms. The goals of this consultation are diagnostic clarification, recommend effective treatments, and begin learning strategies to help family members navigating OCD and anxiety disorders.
Intensive Outpatient Treatment
Intensive Outpatient Program
Participants attend the program four days per week for two hours each day. The program lasts 2-3 weeks and appointments are typically scheduled during the 1-4pm timeframe. Each day, you will meet individually with a licensed psychologist or social worker for one hour followed by an additional hour of individual exposure coaching.
Treatment focuses on developing and implementing an exposure therapy with response prevention (ERP) plan, and may include medication management, group therapy, and family therapy in addition to the two individual sessions each day. Mindfulness-based therapies are also incorporated into treatment.
Anyone interested in intensive treatment will complete a consultation before beginning intensive treatment. Please note that you must have an outpatient therapist in place before beginning this program, to ensure that you are able to maintain gains made in the program. We will collaborate with your outpatient therapist to transition smoothly after graduating from our program. To find outpatient providers who specialize in OCD and anxiety disorder treatment, visit any of the searchable directories:
Regular Outpatient Therapy and Medication Management Not Available
The intensive outpatient program is our full-time focus. We are committed to serving individuals and families in our community who need accessible and affordable intensive outpatient services for OCD and anxiety disorders. As a result, we do not have availability for outpatient therapy or medication management services at this time. To find an outpatient therapy provider, please visit the sites listed above.
Review Frequently Asked Questions about our program and services.
Getting Started with Emory OCD & Anxiety Intensive
Scheduling a phone intake is the first step to getting connected to services. The phone intake is a 20-30 minute call with one of our team members to obtain initial information about your needs, answer questions about our program, and discuss available resources. There is no cost for this service. Schedule a phone intake.
Emory Clinic accepts many major insurance plans for in network or out of network coverage. To confirm whether your insurance provider covers mental health services at Emory Clinic, please call (404) 778-5526. 
As the customer, you have access to the most complete and up-to-date information about what your behavioral health benefits include, and any out-of-pocket costs that you may incur. After completing an initial phone screening with our program, you can request information from your insurance company. Providing them with information about the treatment setting (Emory Clinic) and billing codes that will be used (90791 for a therapy consultation, 90837 for daily individual therapy sessions, 90853 for group therapy sessions in the intensive program) will allow them to tell you the exact costs for each type of service. Please schedule a phone intake here to obtain additional details regarding cost.
Lodging
For patients coming to Emory from outside of the Atlanta area, the Courtyard by Marriott Atlanta – Executive Park/Emory (directly across the street from the Brain Health Center) offers a preferred rate for Emory guests (request the Emory preferred rate when booking). They are located at 1236 Executive Park Dr NE Atlanta GA 30329. Their phone number is 404-728-0708.