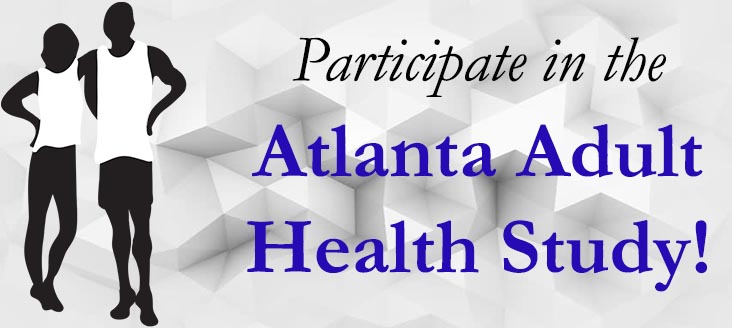 Project Description
Alcohol exposure during pregnancy affects children but how adults are affected has not been well explored. It is an open question if there are life-long problems in people who were exposed prenatally or if problems gradually get better as people grow up. In this multisite study, we are investigating the long-term effects of Prenatal Alcohol Exposure (PAE) on health and neurodevelopment in adults at midlife in three locations, Atlanta, Seattle and Calgary, Alberta, Canada. We are in the second five years of a ten year study. In Atlanta, we are asking a group of adults who are now at midlife (40's) who previously participated in our research to help us understand if PAE affects their health and mental health during middle adulthood. We are asking for help from people who were exposed before they were born, as well as from people who were not exposed who are a contrast group. We are also working with a group of adults who are over 65 years old. Everyone comes to our lab to complete a health questionnaire and a more in-depth physical examination. They also complete some questionnaires and computer tasks. We also collect blood and saliva samples that are sent to our Canadian colleagues for analysis. We are asking 120 people to participate for this round of testing at each site. Our colleagues in Seattle and Canada will be testing an equal number of volunteers so that we can compare results for different populations.
As a result of these studies, we hope to have a better understanding of how prenatal alcohol exposure affects adults as they get older. This information will be helpful to doctors in providing care and in social policy.
Quick Facts About the Adult Health Study
This is the first study of adult health and FASD.
We are asking people to participate who have been part of this research for up to 40 years.
We are also including healthy older adults, older than 65 years, as a contrast group.
This study is part of the Collaborative Initiative on Fetal Alcohol Spectrum Disorders (CIFASD).
We are collaborating with scientists at other sites including the University of Washington in Seattle, the University of British Columbia in Vancouver, the University of Alberta in Calgary and Brock University in Ontario.
Activities Include
Adult Health Survey
In-Depth Assessment of Adults and Control participants in Atlanta and Seattle and Sites in Canada.
Immunology and Endocrinology Studies
Project Staff
Atlanta
Principal Investigator: Claire D. Coles, PhD
Co-Investigator: Julie A. Kable, PhD
Project Coordinator: Alexandra Perez, PsyD
Recruitment: Sharron Paige-Whitaker 
Seattle
Principal Investigator: Susan Stoner, PhD
Co-Investigator: Kay Kelly
Research Coordinator: Emmy Smith-Stewart 
Canada 
Principal Investigator: Joanne Weinberg, PhD
Co-Investigators: Tamara Bodner, PhD; Charlis Raineki, PhD
Funding
The project is funded by the National Institute on Alcoholism and Alcohol Abuse (NIAAA) as part of the Collaborative Initiative on Fetal Alcohol Spectrum Disorders (CIFASD5). It is located in the Department of Psychiatry and Behavioral Sciences, Emory University School of Medicine, Atlanta, GA.
Papers Resulting from this Study
Shapiro, ZR, Kable, JA, Grant, T, Stoner, S, Perez, A, Coles, CD, and the CIFASD. (2023) Prenatal alcohol exposure and cognition at midlife: Evidence of Fluid Cognitive deficits in two cohorts. Alcohol: Clinical and Experimental Research, In press.
Kable, JA, Mehta, PK, Rashid, F, & Coles, CD (2022) Path analysis of the impact of prenatal alcohol on adult vascular function. Alcoholism: Clinical and Experimental Research, Online, November, 2022.
Coles, CD, Grant, TM,  Kable, JA, Stoner, SA, Perez, A,  and the CIFASD  (2022) Prenatal Alcohol Exposure and Mental Health at Midlife: A Preliminary Report on Two Longitudinal Cohorts. Alcoholism: Clinical and Experimental Research. 46 (2) 232-242 PMID: 35157325
Kable, JA, Mehta, PK, and Coles, CD. (2021) Alterations in insulin levels in adults with prenatal alcohol exposure. Alcoholism Clinical and Experimental Research, 45 (3), 500-506 [PMID: 33486796]