Faculty Highlight
Dr. Ganesh is an Associate Professor of Pharmacology and Chemical Biology at Emory University School of Medicine. He received Bachelor's and Master's degrees in biology and chemistry, then a PhD in Organic Chemistry from Osmania University, Hyderabad in India. He completed postdoctoral training with Dr. Patrick G. Steel at University Durham in England, and additional postdoctoral studies with Dr. David G.I. Kingston at Virginia Tech, USA. He was appointed as senior scientist at Emory University in the Chemistry Department in the laboratory of Dr. Dennis Liotta, then subsequently promoted to Assistant Professor in 2011, then to Associate Professor in 2018 in the Department of Pharmacology.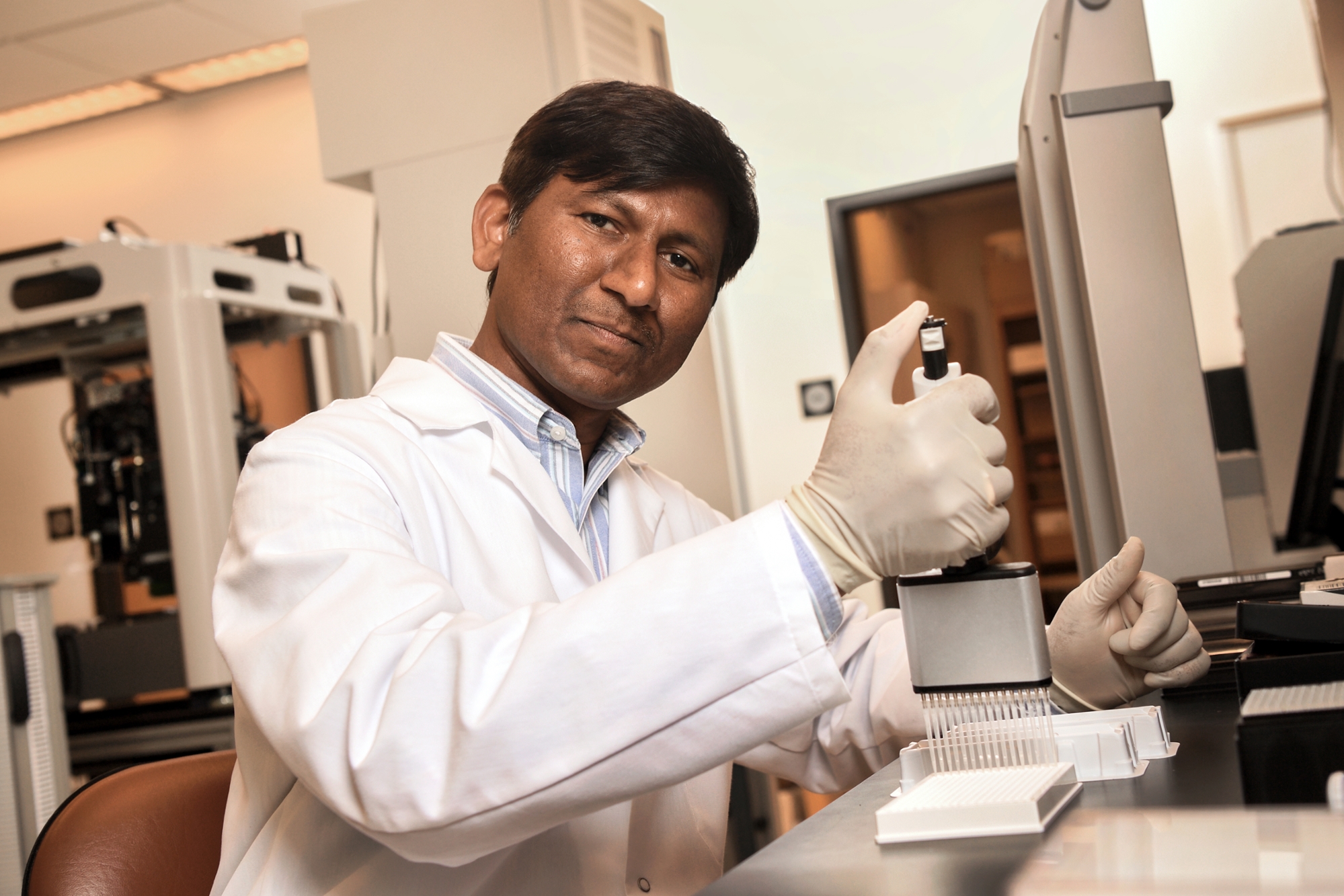 Celebrating the 90th Anniversary, Recognizing Past Trainees, and Building the Emory Pharmacology Alumni and Scholars (EmPhAS) Network
This September, the Department of Pharmacology and Chemical Biology celebrates 90 years (1929-2019) of excellence in discovery, training and impact.  On Monday, Sept 16, we honored former faculty and administrators for the important role they have played in the great success the department has enjoyed.   On Thursday, Sept 19, we recognized and honored the many former alumni who have gone on to very successful and impactful careers.