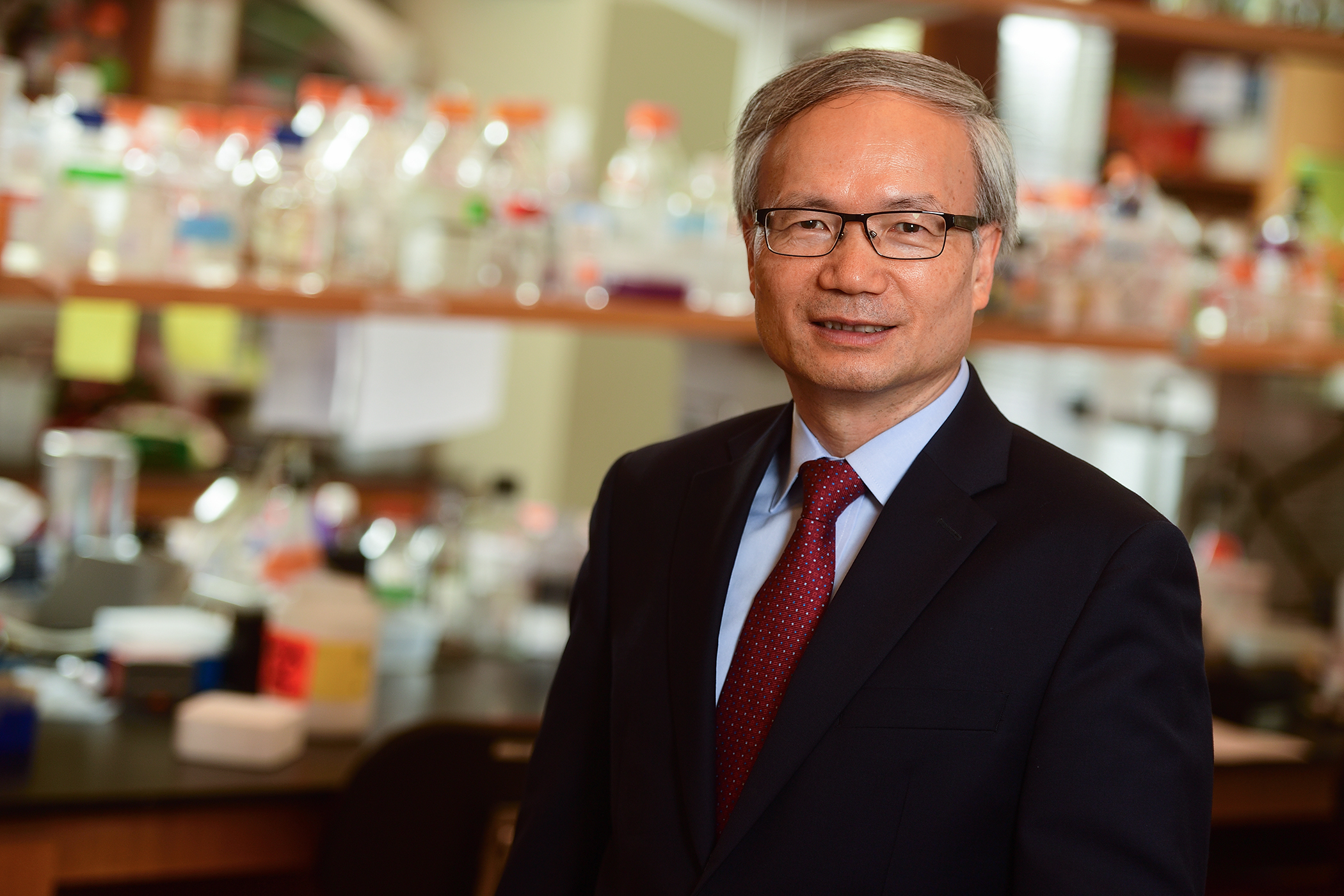 Welcome!
We are proud to be celebrating 90 years of discovery, training, leadership, and impact!   
The leadership of past chairs  and the efforts of outstanding faculty and trainees have shaped our department into one of the leading pharmacology research and education programs in the nation. Our research has uncovered the molecular basis for the action of pharmacological agents and revealed actionable targets for new drug discovery. In addition, our faculty have impacted the growth and success of the pharmacology field by contributing five presidents of the American Society for Pharmacology and Experimental Biology (ASPET), and six Editors of ASPET journals. Our trainees have flourished across the nation and the world, becoming academic, industry, and government thought leaders, biomedical scientists and managers, and vibrant entrepreneurs.
In recognition of the exciting new possibilities that today's biomedical research landscape offers for discovery, innovation and education, our faculty together developed a new vision for the department in 2017: we are extending our outstanding molecular pharmacology research programs to advance therapeutics innovation and translational biology. Accordingly, in 2019 we changed our name the "Department of Pharmacology and Chemical Biology". This change reflects a broadening of vision, from one that centered primarily on the fundamental science of drugs, to one that now also includes the development of tools (e.g., chemical probes) with which to understand biology and ultimately treat new diseases. Traditional pharmacology examines drugs' mechanism of action and their metabolism and safety, while chemical biology is oriented toward dissecting the machinery of life using chemical probes. Such insights will in turn help us to advance our understanding of human diseases and to design better medicines. As summarized by Vikas Sukhatme, MD, ScD, Dean of the Emory University School of Medicine, "This is more than just a name change. It reflects Pharmacology and Chemical Biology's capabilities as discovery engines connecting the medical school and university."  We see ourselves as an "interface department", connecting basic biomedical discovery and clinical advances to promote educational and therapeutic innovation activities.
Our department is also the home to the Emory Chemical Biology Discovery Center, the Center for Functional Evaluation of Rare Variants, and the HPLC Core to provide enabling technology platforms for accelerated therapeutic discovery. Importantly, the Department offers graduate training opportunities in Molecular and Systems Pharmacology; Neuroscience; Cancer Biology; and Biochemistry, Cell and Developmental Biology. 
To our graduates and scholars, please send us a note, visit us, and join the Emory Pharmacology Alumni and Scholars (EmPhAS) network. We would like to invite you for our celebration of 90 years of discovery, training, leadership, and impact on September 19, 2019.
As we move forward, we look forward to hearing from you and working with you to help propel Pharmacology and Chemical Biology to new heights towards the discovery of future generations of efficacious and safe medicines and the training of creative therapeutic innovators.
Sincerely,
Haian Fu, PhD
Professor and Chair