Faculty Highlight
Dr. Thomas Kukar has a B.S. in Microbiology & Cell Science and a Ph.D. in Medicinal Chemistry, both from the University of Florida. His post-doctoral fellowship was at the Mayo Clinic in the Laboratory of Todd Golde, M.D., Ph.D. in the Department of Neuroscience. He later served as an Associate Consultant and Assistant Professor of Molecular Neuroscience in the College of Medicine at Mayo Clinic. Dr. Kukar joined the Department of Pharmacology in the School of Medicine at Emory University in 2010 and was promoted to Associate Professor in 2018.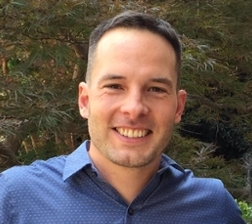 Department name changed to "Pharmacology and Chemical Biology"
Effective January 1, 2019, the Pharmacology Department became "The Department of Pharmacology and Chemical Biology." The change reflects a broadening of vision: from fundamental science of drugs to tools (chemical probes) targeted to disease-related proteins.
"Traditional pharmacology examines drugs' mechanism of action, while chemical biology is oriented toward dissecting the machinery of life using chemical probes," says department chair Haian Fu, PhD.