Emory Otolaryngology faculty, staff, and trainees enjoy the many benefits of living in Atlanta as they live, work, and play.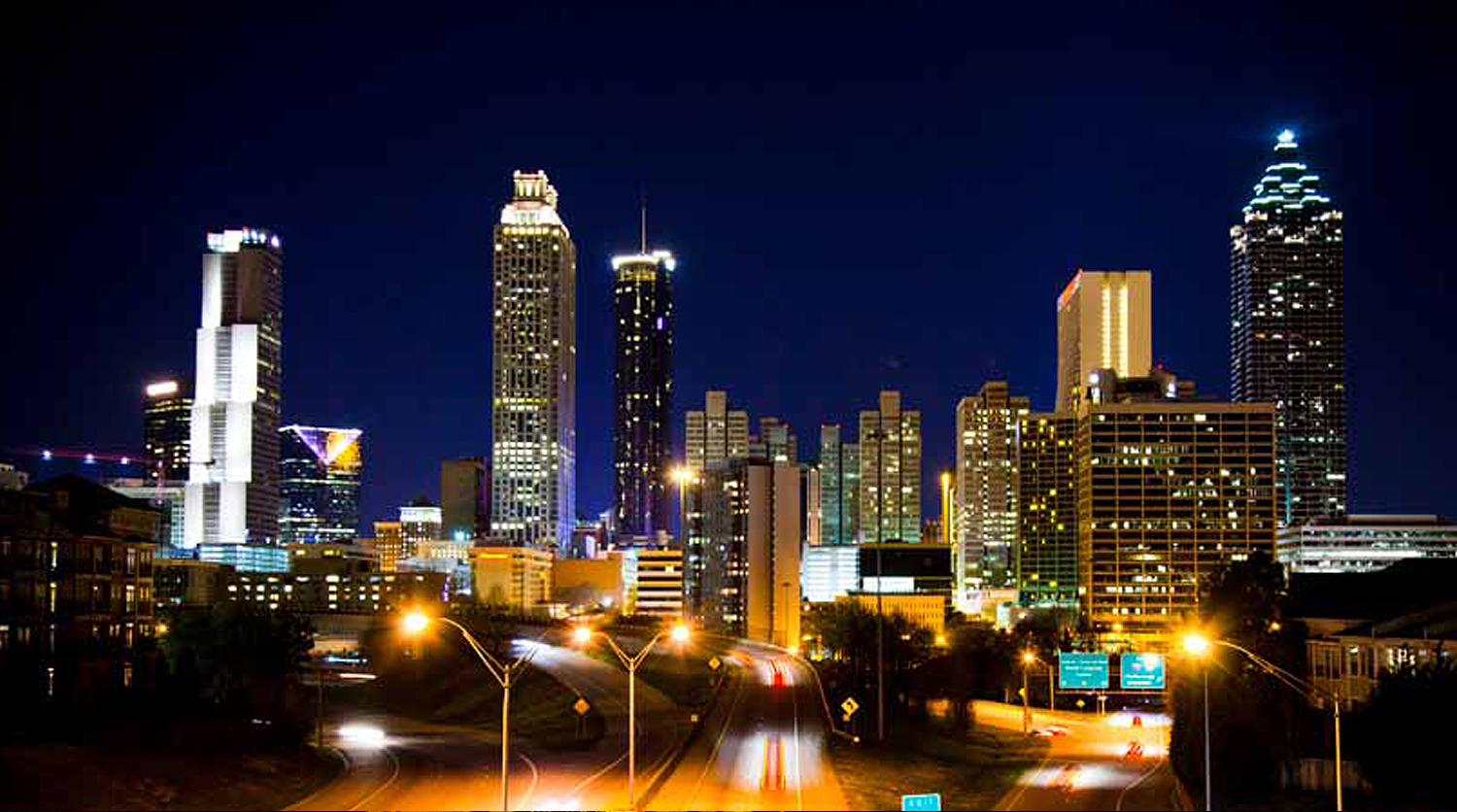 The city of Atlanta was founded in 1836 as "Terminus," the zero milepost of a new railway system to the midwestern states. In subsequent years, Atlanta was the site of major battles and burned in the American Civil War, rebuilt during Reconstruction, spawned Coca-Cola, served as an important locus of the Civil Rights Movement, developed the world's busiest airport, hosted the summer Olympics, and was home to author Margaret Mitchell, former president Jimmy Carter, and civil rights activist/icon Dr. Martin Luther King, Jr.
The city is now home to a diverse population of 5.8 million people, and has garnered the reputation of being a cultural center in the southeastern United States. Uniquely, it has reached its current stature while preserving the largest urban tree canopy of any major city in the nation, and is commonly known as "a city in a forest."
Atlanta has 243 officially recognized neighborhoods within the metro area, many possessing their own unique subculture as reflected in their communities and shopping/dining options. Several of these locales lie between Emory's training sites and provide popular living options for both residents and attendings in the department.
Neighborhoods of note include Midtown, Virginia-Highlands, Inman Park, Old Fourth Ward, East Atlanta Village, Grant Park, Cabbagetown, and Edgewood. The adjacent city of Decatur is also a viable residential area with an excellent public-school system.
Residents live in a variety of neighborhoods around the city. Many residents have purchased or rented single-family homes in neighborhoods like Grant Park, East Atlanta, and Kirkwood. Others have opted to rent centrally-located apartments, rent/buy condos in Midtown Atlanta high-rises, or find a townhome in one of the Atlanta communities that speaks to their individual interests.
Thanks in part to its history and presence as an important transportation and business hub, Atlanta truly is a melting pot of people and cultures. Dining in the city is reflective of that diversity. Whether you find yourself in search of fine-dining experiences, charming southern diners, fun food and drink halls, authentic international cuisines (Chinese, Korean, Japanese, Filipino, Ethiopian, Brazilian, Caribbean, Mexican, etc.), brew pubs, late-night eateries catering to after-hour chefs and restaurant workers, or hole-in-the-wall neighborhood favorites, everyone can find something they hunger for in Atlanta.
Atlanta is home to the Georgia Zoo and Aquarium, Atlanta Botanical Gardens in Piedmont Park, Fernbank Natural History Museum and its adjacent 60 acres of old-growth forest, and the High Museum of Art. The Martin Luther King, Jr. National Historic Park is located only a few blocks from Grady Memorial Hospital. The Fox Theatre, within a quick walk from Emory University Hospital Midtown, is a distinguished venue known for hosting major Broadway shows, and the Atlanta Symphony Orchestra performs just down the street at Woodruff Arts Center. Additionally, Atlanta has become a principal filming location for major motion pictures and television shows.
Sports and Outdoor Activities
Atlanta is home to professional teams in the MLB, NBA, WNBA, NFL, and MLS. The Atlanta United Football Club won the Major League Soccer National Title in 2018, and its games are widely attended by residents and the community at large.
The Atlanta Beltline is a 22-mile pedestrian and bicycle corridor connecting neighborhoods and encircling the city; excellent shopping and dining options have sprouted along its length. The city of Atlanta has abundant greenspace, and the Chattahoochee River National Recreation Area provides hiking opportunities 20 minutes from the Emory Midtown campus. Moreover, Atlanta sits in the foothills of the Appalachian Mountains. The southern terminus of the Appalachian Trail lies only 1.5 hours from the city, while it takes only a three-hour drive to reach the Great Smoky Mountains National Park.
Although Atlanta traffic can be notorious, this primarily affects those who commute from the suburbs via the city's main highways. Most residents drive on neighborhood roads and byways and are therefore less affected by traffic on a daily basis.
Hartsfield-Jackson Atlanta International Airport is considered the world's busiest airport and is 20 minutes by car or by MARTA train from the Emory Midtown campus. As the headquarters for Delta Airlines, direct flights are possible to locations as distant as Seoul, South Korea, facilitating easy vacation planning virtually anywhere on the globe. While commuting in Atlanta is best served by having a personal vehicle, the Metropolitan Atlanta Rapid Transit Authority (MARTA) operates train and bus lines to many major city centers.
Our pride in the diversity of our resident cohort extends to their hobbies as well! Current residents regularly participate in long-distance running, yoga, skydiving, needlepoint, rock climbing, fly fishing, backpacking, hunting, knitting, weight lifting, woodworking, baking, and playing the guitar and ukulele.