Help Support our Programs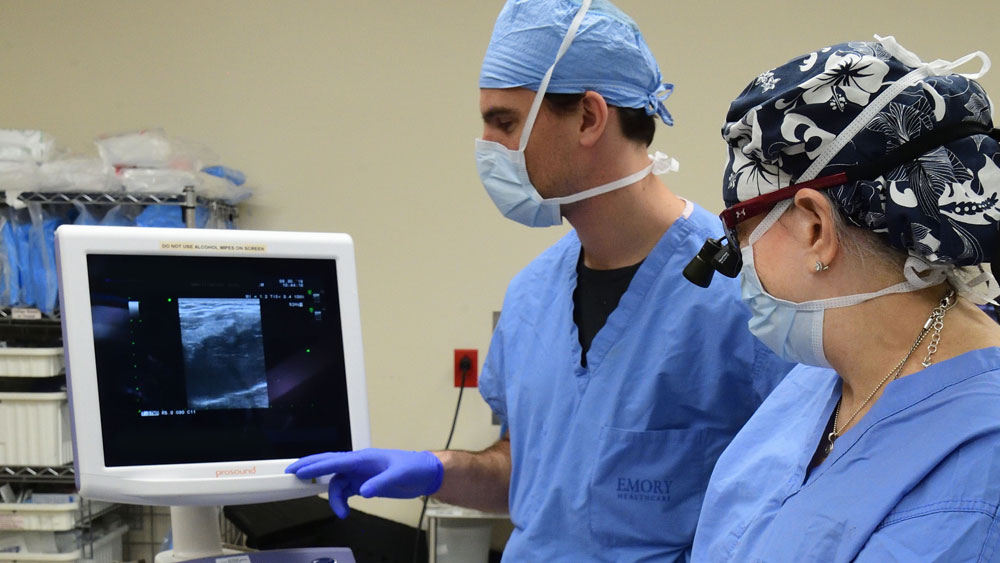 Private support has always been vital in assisting the Emory Department of Otolaryngology as it educates the next generation of physicians, provides outstanding patient care, and determines the causes, treatments, and cures for diseases. In today's agitated healthcare environment, academic medical institutions are increasingly forced to struggle to fulfill their missions of providing breakthroughs in basic science and clinical applications, serving the historically under-served, preparing tomorrow's health care providers to function effectively and compassionately, and meeting the demands of technological change.
Philanthropic support provides the flexibility to initiate new research, to develop new training programs, and to provide scholarships to outstanding students. These initiatives add to the body of knowledge concerning a broad range of medical conditions that impact the lives of the entire human population. Without the time for freedom of inquiry, the time to spend helping patients, the time to determine the cause of disease, who will search for these answers, explore new possibilities for treatments, or find more effective ways to educate our students?
Your gift to Emory Otolaryngology will have an impact far beyond the Emory campus or the city of Atlanta. Your donation can touch the world, help shape tomorrow's healthcare services, and help find answers to end suffering.
Ways to Give
Investing in Emory Otolaryngology has never been easier. You may use a credit card, check, money order, electronic funds transfer, or even give appreciated stock or other real property. You also may invest in the department with a bequest or life income gift, which can provide for you and your family, create tax benefits, and leave an important legacy for education, research, patient care, or community service at Emory.
Gifts can be mailed to 1440 Clifton Road, NE, Atlanta, GA 30322. Please make checks payable to Emory University, Department of Otolaryngology. To give online, please visit Emory's secure giving page.
Contact
For any additional information or assistance in making your gift, please contact Irene Hammer-McLaughlin, Executive Director of Development, Emory University School of Medicine.