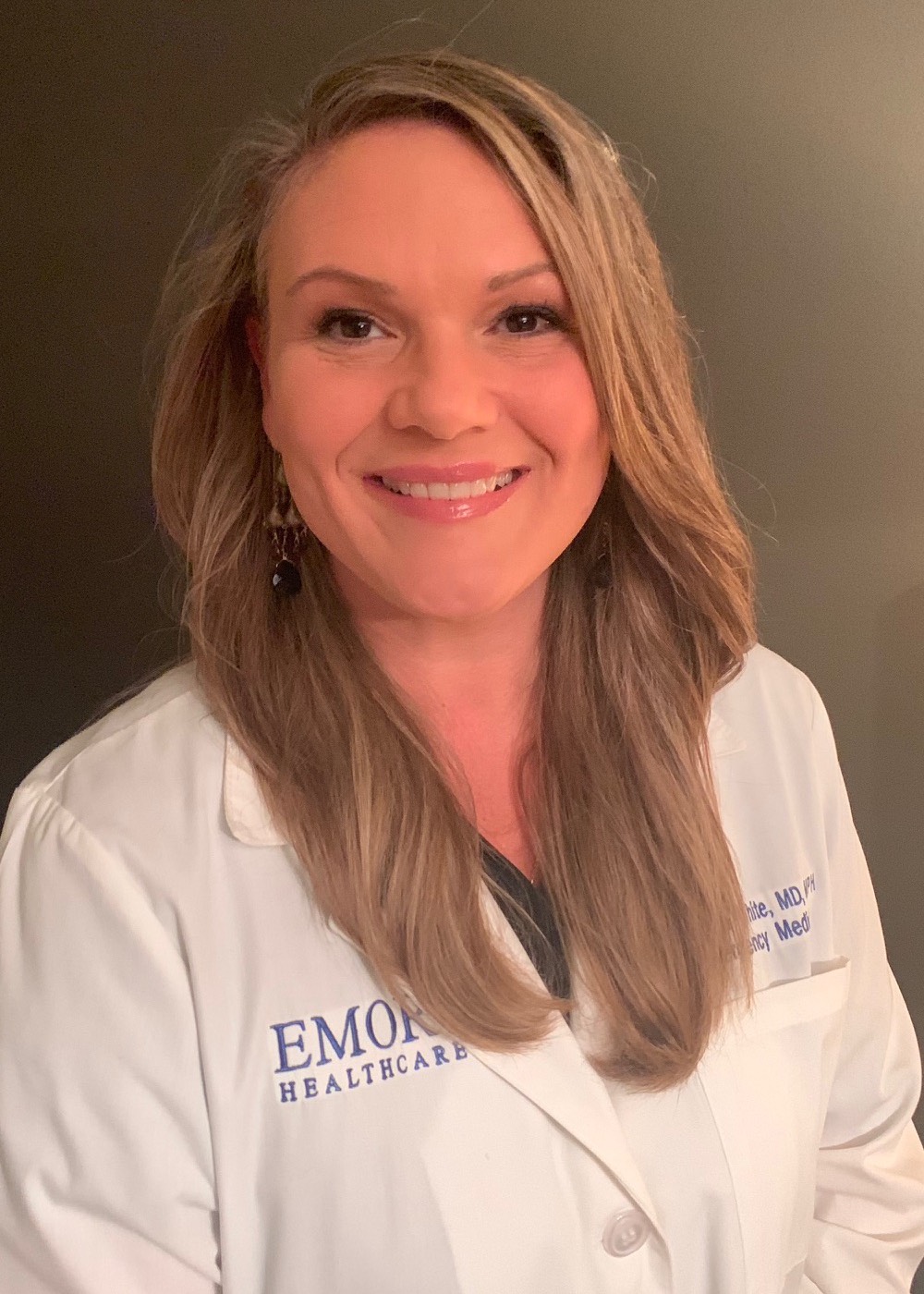 The Program Director position at Emory is a tremendous honor for me as an alumna of the program.  Having trained here in the early 2000s, I then completed an EMS fellowship and was offered a position as faculty at Emory. This background allowed me to watch the growth of our program while honing my skills in the EMS and Education sections.  Dr. Philip Shayne's legacy in Emergency Medicine is well known nationally, but it is the care he took with building one of the best EM programs in the country that alumni appreciate as they move into their practices.
The names "Emory" and "Grady" are synonymous with excellence. Our training programs are designed to incorporate the unsurpassed patient resources of a large urban hospital with the expansive academic resources of a premier university system and the state-of-the-art technology of a modern community setting. Our faculty includes many of the nation's most accomplished clinicians, teachers, researchers, and leaders in emergency medicine, toxicology, EMS, palliative care and ultrasound.  
The Emergency Medicine Residency Program provides each resident with an essential knowledge base in all aspects of Emergency Medicine, including clinical practice, teaching, research, and administration. Exposure to fellowships allows residents to examine specialized areas and determine if these unique experiences might be future academic niches.  Our faculty and residents are committed to the proposition that an outstanding training program should be both rigorous and enjoyable, and we feel privileged to be able to provide care to a large, underserved population.
The commitment of our program will not change. Dr. Shayne's 17 years as program director left indelible "rules of residency," and our fantastic leadership team along with our amazing residents will continue to support the mission of the program.  As the Program Director, I am excited to bring new ideas to our "EM Family" so Emory will continue to excel in education, research, wellness, and service. 
I hope that you find our program to be the right match for you and we look forward to meeting you.
Melissa White, MD, MPH
Program Director
Department of Emergency Medicine
Emory University School of Medicine
Atlanta, GA
Email
What makes our program unique?
Emory Emergency Medicine Residency can boast about so many different areas of differentiation. Some key areas where Emory's program stands out include:
Our people and our diversity. We are a diverse EM residency program with residents and faculty members for all walks of life. We know that our diversity is a strength, and we truly value it. 

 

Our patients. We are proud and honored to be the emergency medicine physicians for a large and vulnerable population. 

 

Our clinical sites. Our training takes place at the county, academic, and community hospitals. Our "home base" is Grady Memorial Hospital - a historical county hospital that is a level 1 trauma center and the stroke referral center in the Southeast. We also work at Emory University Main Hospital, which is a quaternary referral site, Emory Midtown which is a community site and also the two Children's Hospital of Atlanta Hospitals for our pediatric rotations. A combination of all of these sites and the faculty that comes with them prepare for all different clinical settings.

 

Academics. We have a strong research program that spans cutting edge sepsis and stroke research, to violence prevention and gun violence research to social determinants of health research of health. 

 

Atlanta. Sunny, walkable, excellent food and drink, great hiking, and amazing BBQ.