In the Center for Experiential Learning, students practice in live simulations of clinical settings to learn suturing, resuscitation, intubation, IV placement, and how to deliver a baby. Mannequins respond like real patients, mimicking realistic physiological reactions.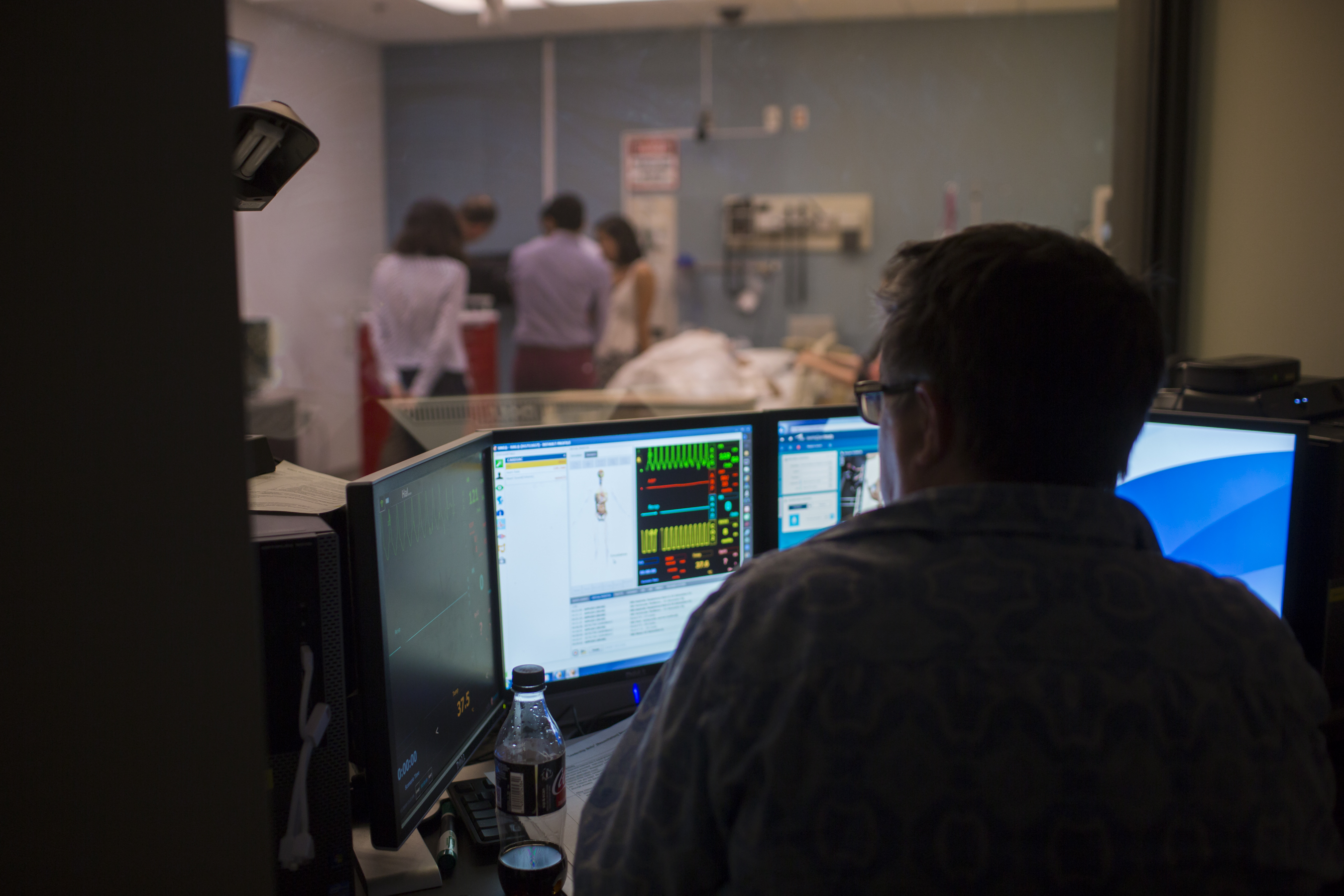 The School of Medicine's James B. Williams Medical Education Building is a 162,000 square-foot, environmentally green structure added to campus in 2007. While it incorporates historic architectural features of the original Anatomy and Physiology buildings from 1917, it now serves as a model for twenty-first century medical education.
The modern facility helps us integrate patient care training with basic science and research using state-of-the-art instructional technology and lab spaces that support our curriculum's focus on active learning.
Basement Level
Center for Experiential Learning
Clinical simulation suites
Teaching labs
Administrative offices
First Floor
Commons
Lecture halls
Society classrooms
Small classrooms and study rooms
Second Floor
Admissions
Student lounge with lockers and fireplace
Classrooms and study areas
Cafe
Kitchen
Music room
Third Floor
Clinical exam rooms
Computer classrooms
Administrative offices
The central hall unites mirror wings that preserve the structure and soul of the original anatomy and physiology buildings. Constructed soon after Emory's medical school was formed in 1915, the original red tile roofs, pink marble and winding stairway still recall the place where medical students walked almost a century ago.