Carlos del Rio, MD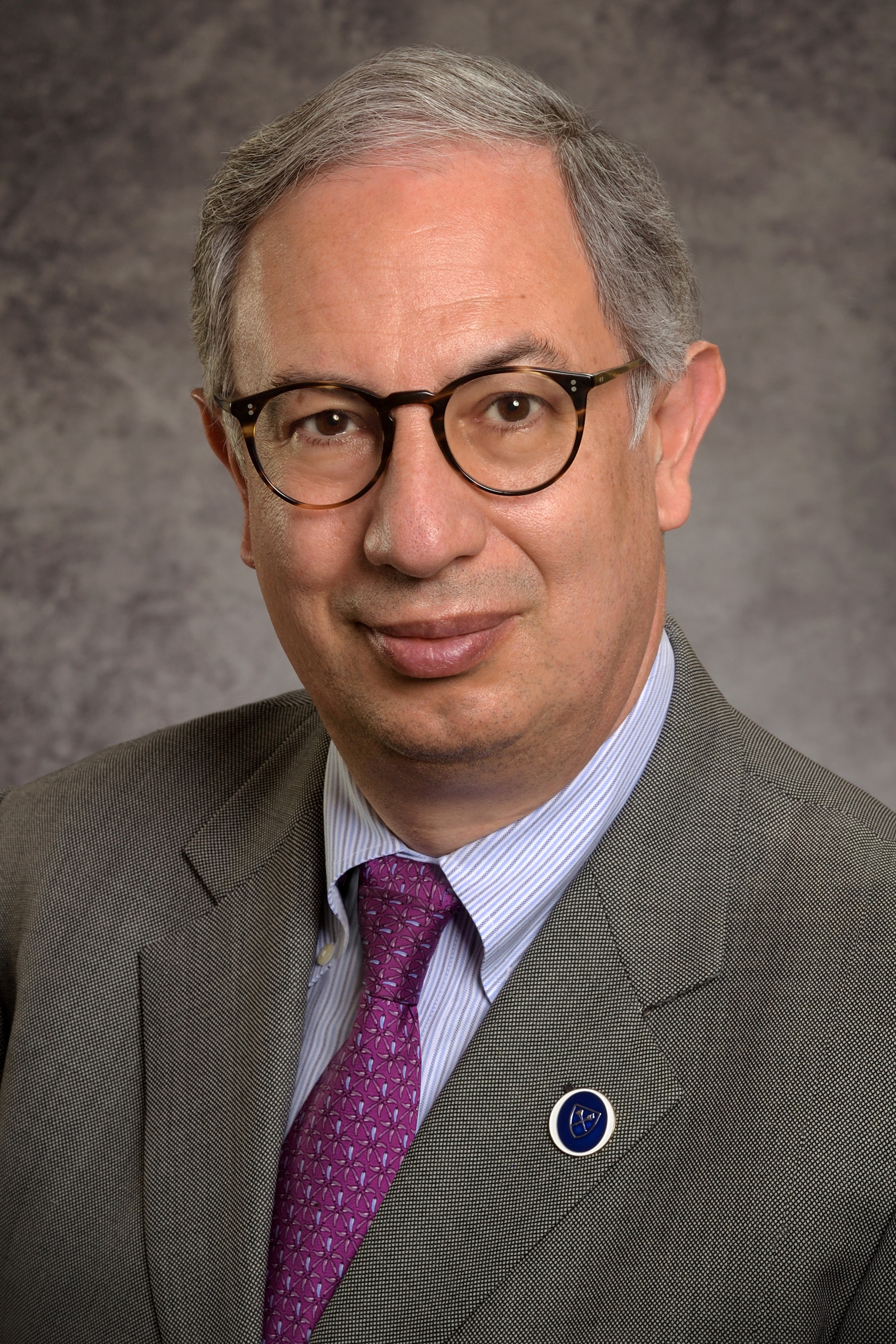 Interim Dean and Leon L. Haley, Jr., MD Distinguished Professor of Medicine, Emory School of Medicine
Interim Chief Academic Officer, Emory Healthcare
Professor of Epidemiology and Global Health, Emory Rollins School of Public Health
Carlos del Rio, MD is the Leon L. Haley, Jr. MD Distinguished Professor of Medicine in the Division of Infectious Diseases at Emory University School of Medicine and Interim Dean of Emory University School of Medicine as well as Interim Chief Academic Officer for Emory Healthcare. He is also Professor of Global Health and Professor of Epidemiology at the Rollins School of Public Health. Dr. del Rio is co-Director of the Emory Center for AIDS Research (CFAR) and co-PI of the Emory-CDC HIV Clinical Trials Unit and the Emory Vaccine and Treatment Evaluation Unit. Dr. del Rio is a native of Mexico where he attended medical school at Universidad La Salle, graduating with honors in 1983. He did his Internal Medicine and Infectious Diseases residencies at Emory University. In 1989 he returned to Mexico where he was Executive Director of the National AIDS Council of Mexico (CONASIDA, the Federal agency of the Mexican Government responsible for AIDS Policy throughout Mexico), from 1992 through 1996.  In November of 1996 Dr. del Rio returned to Emory where he is involved in patient care, teaching and research.
Dr. del Rio's research focuses on the early diagnosis, access to care, engagement in care, compliance with antiretrovirals and the prevention of HIV infection.  He has worked for over two decades with marginalized populations to improve clinical care and outcomes in the U.S. and abroad. Dr. del Rio was a member of the WHO Influenza A(H1N1) Clinical Advisory Group and of the CDC Influenza A(H1N1) Task Force during the 2009 pandemic. Dr. del Rio is Chief Section Editor for HIV/AIDS for NEJM Journal Watch Infectious Diseases and member of the editorial board of Journal of AIDS, Vaccines and Global Public Health. He has co-authored 30 book chapters and over 500 scientific papers. 
Dr. del Rio is the Chair of the Scientific Advisory Board of PEPFAR, member of UNAIDS Scientific and Technical Advisory Committee and President of the Infectious Diseases Society of America. In 2013 Dr. del Rio was elected to the National Academy of Medicine and, in 2020, he was elected as the International Secretary of the National Academy of Medicine.  In 2022 he was elected to the American Academy of Arts and Sciences.
Among his many honors are the James H. Nakano Citation received in 2001 and awarded by the CDC for an outstanding scientific paper published in 2000; the Emory University Marion V. Creekmore Achievement Award for Internationalization; the Thomas Jefferson Award from Emory University, the highest award conferred by Emory to a faculty or staff member who has significantly enriched the intellectual and civic life of the Emory community, the Ohtli Award from the Government of Mexico for work that benefits communities of Mexican origin living in the U.S., the APHA Award for Excellence in Public Health and the MAP International Bill Foege Global Health Award. In 2021 he was recognized by the Carnegie Corporation of New York as a "Great Immigrant, Great American".  Dr. del Rio was  recognized in 2022 by the CDC Office of Minority Health and Health Equity as a Health Equity Champion.
During the COVID-19 pandemic Dr. del Rio has been a leader locally and nationally, doing research, developing policies, writing scientific publications and making countess media appearances. Dr. del Rio has advised municipal, state, and national leaders including Atlanta Mayor Keisha Lance Bottoms, Tyler Perry Studios, the NCAA, the USTA, Delta Air Lines, United Airlines, Truist Bank, the Atlanta Symphony Orchestra and the Atlanta Opera among others. He also serves on the national advisory committee of the COVID Collaborative, which focuses on developing consensus recommendations and engaging with U.S. leaders on effective policy and coronavirus response.