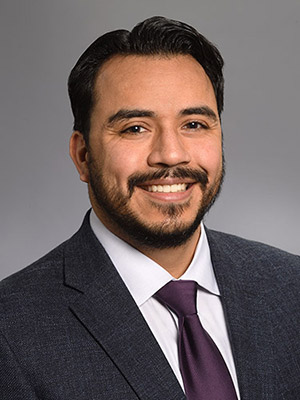 We recognize that with respect to personal and scientific backgrounds of all kinds, your contribution to this field and to the patients who entrust us with their care is uniquely yours. At Emory, it is our goal to cultivate your ambition, and prepare you in the best way possible at this foundational first step with a solid basis in the fundamentals of radiological physics concepts and how they enable so many modern diagnostic and therapeutic processes.
Your interest in an applied career as a clinician-scientist in Medical Physics has brought you here, and I welcome you to learn more about our program. Our Radiation Oncology physicists are exceptional, and in addition to providing world class clinical care, actively participate in multiple AAPM task groups and subcommittees, ABR leadership and examination committees, as well as multiple ongoing NIH funded grant research projects.
Upon completion of this program, you will have obtained adequate depth and breadth of knowledge in clinical radiological physics to be eligible for CAMPEP-accredited Medical Physics residency programs. More so than simply eligible, however, you will be highly prepared, confident, and fully equipped to pursue your next steps towards a career in this unique and rewarding profession.
Thank you for your interest in Emory Medical Physics!
Sincerely,
Richard Castillo, PhD, DABR
Program Director
Associate Professor, Department of Radiation Oncology
Emory University School of Medicine