Emory University School of Medicine is ranked by U.S. News as one of the top 25 medical schools for research and is ranked 20th among all U.S. medical schools in total National Institutes of Health (NIH) research support. Emory University Hospital is ranked as a top 25 hospital for neurology and neurosurgery by U.S. News. The School of Medicine is affiliated with Emory Healthcare, the largest healthcare system in Georgia.

The Children's Healthcare of Atlanta Neurosciences program, in conjunction with the Emory University School of Medicine Department of Pediatrics, is committed to training future pediatric neurologists through our Pediatric Neurology Residency program at Children's at Egleston and Children's at Scottish Rite. Residents participating in the program will get firsthand experience at treating a large and diverse population of pediatric neurological diseases & working in a variety of neurological subspecialty clinics, as well as inpatient and outpatient experience at our multiple campuses.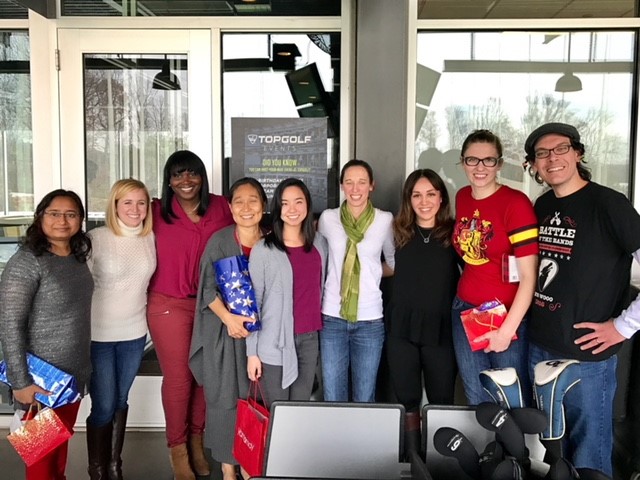 The Team
The Division of Neurology at the Emory University School of Medicine Department of Pediatrics currently has eighteen pediatric neurologists and fourteen advanced practice providers with a variety of research interests. The neurology team's multidisciplinary approach is supported by a multitude of pediatric professionals including:
Neurosurgery
Neuropsychology
Psychiatry
Neuroradiology
Social work
Child life specialists
Pharmacists
As part of the team residents:
Work with a large and diverse population of children with a variety of neurological diseases, learning to treat acute emergencies, as well as care for chronic conditions.
Become exposed to state-of-the-art evaluation and treatment of children with neurological disease, including epilepsy surgery, management of vagal nerve stimulators, baclofen pump management and pediatric neurophysiology.
Receive education in all facets of adult neurology from a distinguished adult neurology faculty.
Become the primary caretaker and leader of the inpatient neurology service, as well as in the fellow's continuity clinic.
Participate in daily medical rounds, as well as a variety of conferences with opportunities to teach and learn.