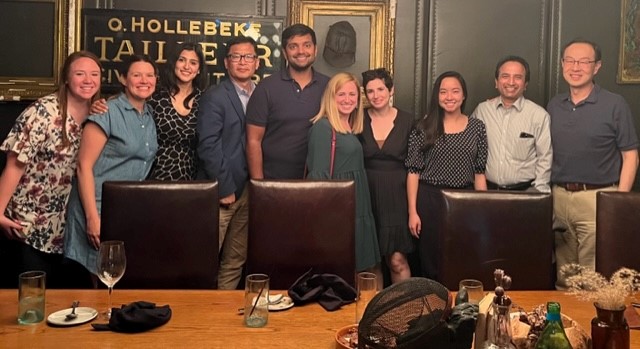 At Children's, we currently offer two positions of ACGME accredited Pediatric Epilepsy Fellowship in conjunction with the Emory Adult Epilepsy Program at Emory School of Medicine.
Our 1 year, ACGME accredited Epilepsy fellowship provides advanced neurophysiological and clinical epilepsy training in scalp and intracranial electroencephalography (EEG) with inpatient long term Video Monitoring (LTVM) as well outpatient routine and ambulatory EEG studies.
Our Pediatric Epilepsy Center is one of the largest center in the country with 8 board certified neurophysiologists/epileptologists, 2 APPs, 30 EEG technologists including 4 EEG tech readers, 1 surgical EEG technologist and still expanding. The center sees more than 6000 epilepsy patients. The center is a Level IV National Association of Epilepsy Centers (NAEC), which provides state of the art neuro-diagnostic and therapeutic strategies for management of epilepsy including evaluation with video EEG with a 8 bed epilepsy monitoring unit (EMU), medical therapies, dietary therapies, neuromodulation with VNS, RNS, DBS, epilepsy surgeries from single stage surgeries like lesionectomy, carpus callosotomy, hemispherectomy to two stage surgeries with SEEG and non-resective epilepsy surgery with access to minimally invasive epilepsy surgical modalities including laser ablation and radiofrequency thermocoagulation. On average the center completes 80-100 pre surgical evaluations and more than 30 epilepsy surgeries and around 50 VNS surgeries a year.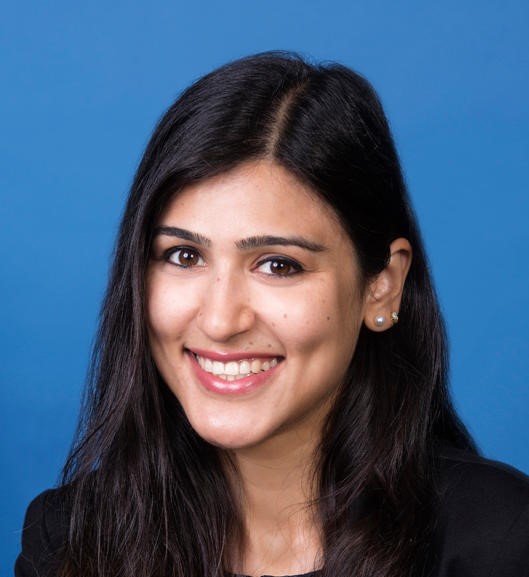 Program Leadership
Sonam Bhalla, MD, Site Director of Pediatric Epilepsy Fellowship Program
Clinical Activities
Fellows rotate through the Pediatric Epilepsy Monitoring Unit, Long term EEG monitoring/ICU monitoring service and one month adult neurophysiology. They will have their own half day supervised continuity epilepsy clinic once a week. Fellows will have opportunity to pursue a variety of electives from sleep medicine to Intra Operative Neuro Monitoring.
Pediatric EMU (epilepsy monitoring unit) rotation: the fellow is involved in the clinical care of epilepsy patients admitted for various reasons, including long-term video EEG monitoring for characterization of clinical seizures/events, both noninvasive (phase 1) and invasive pre-surgical (phase 2) evaluations, and admissions for seizure exacerbations. The fellow interprets all inpatient long-term monitoring studies from EMU with an attending epileptologist. The fellow also accompanies the surgical epileptologist to the operating room for intraoperative electrocorticography (ECOG), placement of intracranial electrodes (SEEG), or for resective epilepsy surgeries with post resection ECOG. They will have exposure to the WADA testing and assist in extra-operative functional brain mapping. The fellows will have the opportunity to learn advanced techniques in image post-processing which includes various MRI modalities (T1, DIR/FLAIR/T2, DTI fiber tracking, etc), functional imaging (PET and SPECT), electrode co-registration and extraction, multimodal viewing, and visual and statistical interpretation. They will be actively involved in presentation of these epilepsy surgery patients in the epilepsy surgery conferences which occur on weekly basis.
LTVM rotation: The fellow provides EEG interpretation for all inpatient non EMU EEGs to learn about acute neuromonitoring, recognize sub clinical seizures and management of status epilepticus in critically ill patients. Here the fellow will have a great opportunity to learn about the EEGs of neonates and patients who have complex neurological issues from TBI to metabolic encephalopathy.
The adult neurophysiology rotation: Emory adult epilepsy center is one of the top centers in the country with world famous epilepsy surgeons and one of the largest epilepsy team. The fellow will have exposure to adult EMU and adult intracranial monitoring (ICM) patients, mainly stereo-EEG at Emory University Hospital.
The elective rotation: the fellow has dedicated time in Polysomnography/Sleep Medicine, Intra-operative Monitoring, EMG/NCV and include Ketogenic Diet clinic.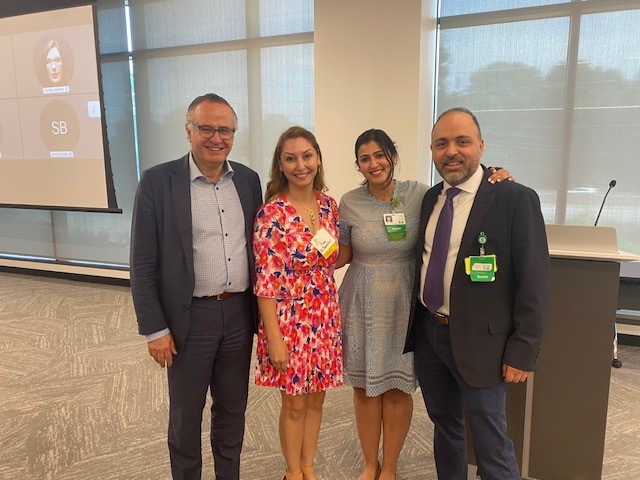 Conference and Didactics
Fellows will have protected time to attend the following:
Weekly multidisciplinary Pediatric Epilepsy Surgery Conferences which includes participation by pediatric epileptologist, neuroradiologist, neuropsychologist and neurosurgeons
Weekly Adult epilepsy surgery conferences while on Adult EMU rotation or elective rotation
Weekly Pediatric Epilepsy Lecture Series
Weekly Adult Epilepsy/Neurophysiology Lecture Series
Monthly journal club, chapter reviews
Monthly Pediatric neurology grand rounds
Opportunities for conference attendance and poster presentations include American Epilepsy Society, American Clinical Neurophysiology Society, Southern Epilepsy Society Conference, Annual Children's Healthcare of Atlanta Stereoelectroencephalography (SEEG) Interactive Workshop, American Academy of Neurology, Kiffin Penry Mini-Fellowship, and others.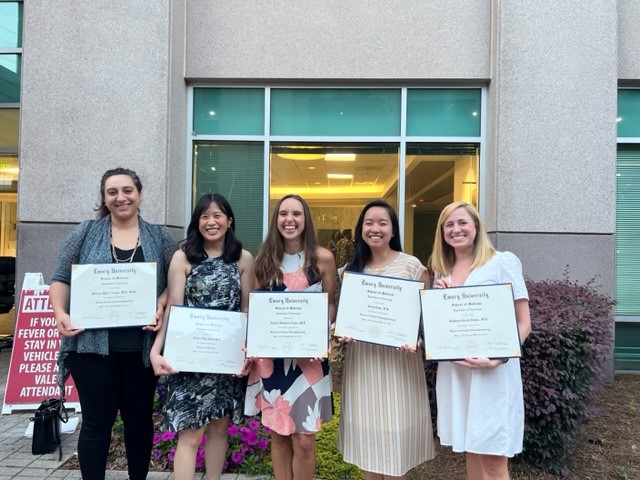 Research Opportunities
There are several opportunities to pursue multi-disciplinary research as we partner with Emory University School of Medicine, Georgia Institute of Technology, Children's Healthcare of Atlanta, and many others.
Fellows are encouraged to present abstracts at national conferences.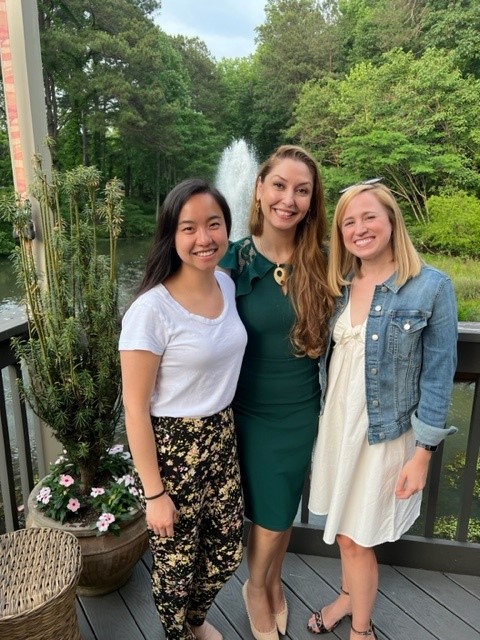 Meet Current & Past Graduates
2022-2023 (Current Fellows)
Katherine Thaggard
Ericka Tummings
Past Graduates:
2021-2022
Kathryn Elkins: Assistant Professor at Emory University/Children's Healthcare of Atlanta
Jenny Lin: 
Assistant Professor at Emory University/Children's Healthcare of Atlanta
2020-2021
Stephanie Gregory: Pediatric Epileptologist at Wellstar, Atlanta
2019-2020
Ruba Al-Ramadhani: Assistant Professor at Children's Hospital of Pittsburgh, UPMC
2018-2019
Rifali Patel: Pediatric Epileptologist at Mercy One Des Moines Pediatric Neurology Care, Iowa
2017-2018
Shalome Dsouza
2016-2017
Jennifer Zurosky: Pediatric Neurologist at Atrium Health North California, Intranerve (Remote EEG monitoring)
2015-2016
Thomas Ireland: Pediatric Neurologist at
Children's Hospital at Erlanger
2014-2015
Pilar Pichoni: Assistant Professor at Loma Linda University Health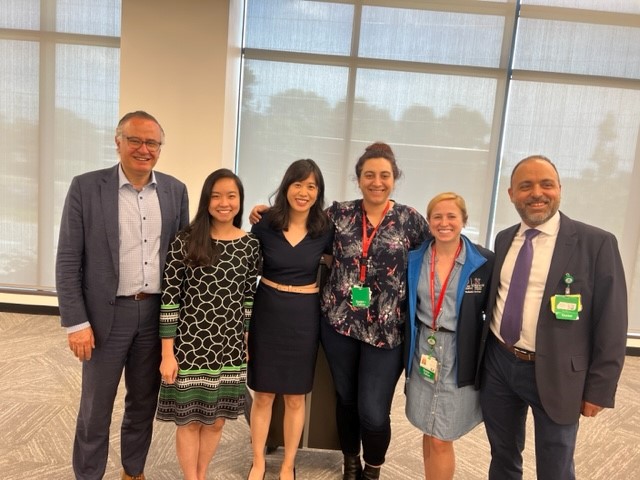 How to apply
Application Information
Interested individuals should contact:
Marianna Watson, Program Coordinator of Pediatric Epilepsy Fellowship Program, marianna.watson@emory.edu
Send the following documents:
Completed Emory fellowship application (hyperlink to form:
Current curriculum vitae (CV)
Three letters of recommendation
Personal statement describing your background, clinical and research interests and career plans
United States Medical Licensing Examination scores (all steps)
You must also submit the application requirements for the Emory Clinical Neurophysiology Fellowship Program through the following link:
Complete the Emory Epilepsy Fellowship Program Application Requirements

Interviews are held winter to early spring.