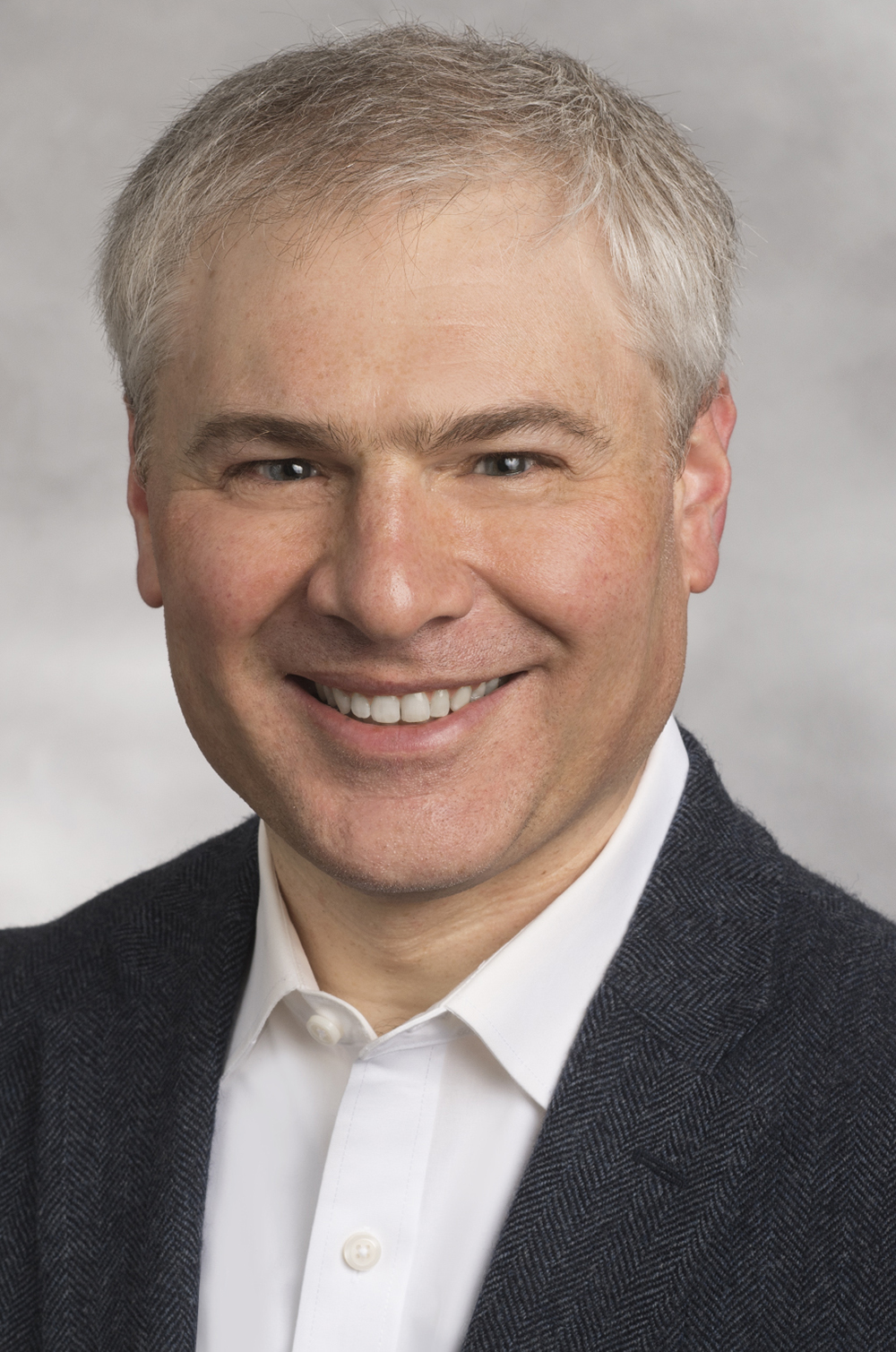 Distinguished Scientific Contributions Award: Junior Faculty – David Goldsmith, MD
David Goldsmith, MD's research focuses on the role of the immune system in patients with schizophrenia. More specifically, he is interested in how inflammation targets the brain, leading to motivational deficits and negative symptoms of schizophrenia. His research is funded by a K23 Career Development Award from the National Institute of Mental Health as well as the Emory University Research Council, who has given Dr. Goldsmith funding to run an innovative pilot study using the tumor necrosis factor antagonist infliximab in patients with schizophrenia to target mechanisms of motivational deficits. This represents the first time infliximab has been studied in this patient population. Dr. Goldsmith has also previously received funding from the National Center for Advancing Translational Sciences, the Emory Medical Care Foundation, and the Woodruff Health Sciences Center. Dr. Goldsmith is on the faculty of the Emory Behavioral Immunology Program and is the Associate Program Director for the Emory Psychiatry Residency Research Track, for which he serves as an MPI on the R25 that funds the track. Dr. Goldsmith also serves on the editorial board for Brain Behavioral and Immunity. He is the Director of Research for the Clinical and Research Program for Psychosis at Grady Health System and is Director of the PSTAR Clinic at Grady, where he works with individuals with persistent symptoms of psychosis, with an emphasis on treatment with clozapine. Dr. Goldsmith has received early career awards from the Schizophrenia International Research Society as well as the Society of Biological Psychiatry.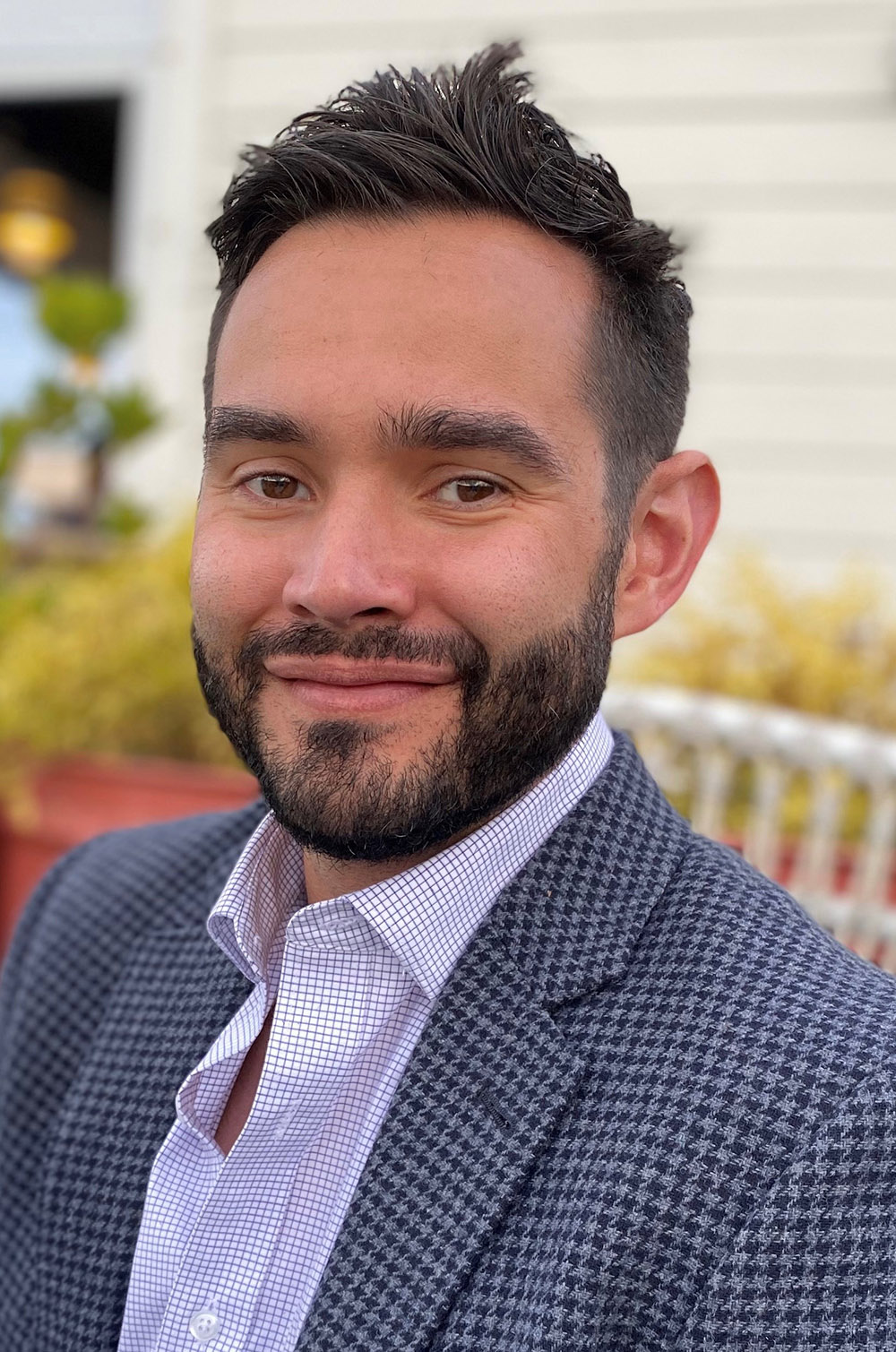 Distinguished Service Award: National/International – Robert Cotes, MD
Robert O. Cotes, MD, is an Associate Professor at Emory University School of Medicine in the Department of Psychiatry and Behavioral Sciences.  He is Director of the Clinical & Research Program for Psychosis at Grady Health System.  He has demonstrated exceptional leadership and service at the national level through work with professional organizations, advocacy and program development.  He is a member of the Clinical Expert Team for SMI Adviser, which is funded by the Substance Abuse and Mental Health Services Administration and administered by the American Psychiatric Association. SMI Adviser provides evidence-based resources to clinicians, individuals with serious mental illness, and their families.  With SMI Adviser, he serves as Physician Expert and co-chairs the Clozapine Center of Excellence. Additionally, he is a member of the Executive Committee of the American Association for Community Psychiatry and currently serves as its Treasurer.  He has also served as a Vice Chairperson of the Scientific Program Committee for the American Psychiatric Association Annual Meeting and the APA's Mental Health Services Conference. In recognition of his advocacy and service he was awarded the National Alliance on Mental Illness (NAMI) Exemplary Psychiatrist Award in 2022.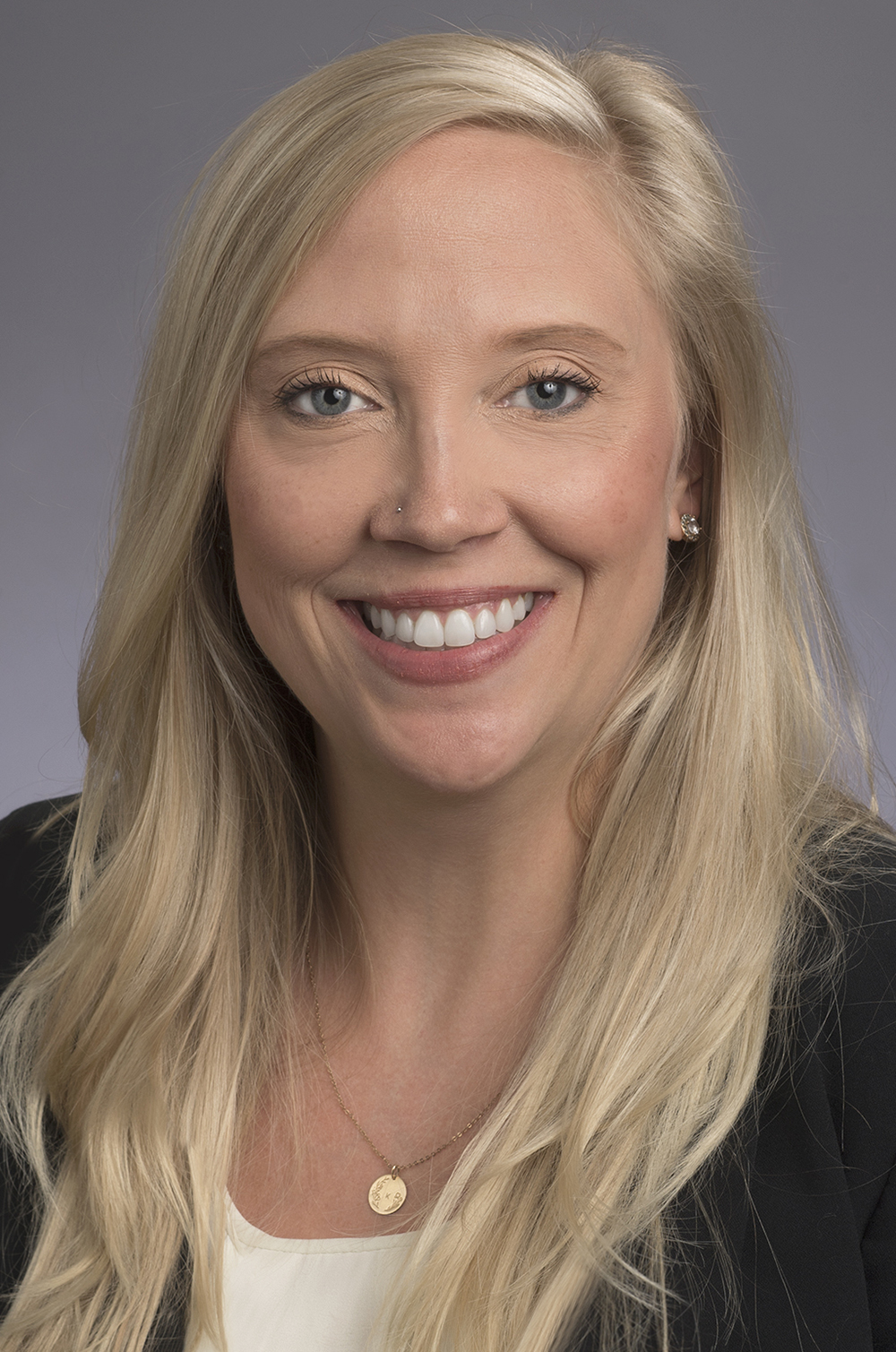 Distinguished Clinician Award (Emory Healthcare) – Kandi Schmidt, PhD
Kandi Schmidt, PhD, is an Assistant Professor in the Department of Psychiatry and Behavioral Sciences and serves as the Director of Transplant Behavioral Health at the Emory Transplant Center. Dr. Schmidt specializes in the assessment and care of organ transplant patients, working with patients and their caregivers across solid organ groups including heart, liver, lung, kidney/pancreas, as well as with living donors. As the first and only full-time clinical psychologist at the Emory Transplant Center in 2017, Dr. Schmidt had the privilege of building an integrated program of psychological and behavioral health services for medically complex patients and their caregivers. Currently Dr. Schmidt leads a team composed of psychiatrists, a clinical psychologist, a licensed clinical social worker, a patient care coordinator, an administrator, and a graduate-level clinical psychology practicum student. Dr. Schmidt believes strongly in the team approach to patient care to promote wellness and maximize quality of life. She has developed specialized services to support various organ programs and provides educational workshops and seminars to organ teams and hospital staff to support the provision of quality integrated care.  Additionally, she co-chaired the Transplant Patient and Family Advisory Council, collaborates with the Georgia Transplant Foundation, and is an active member of the American Society for Transplantation Psychosocial and Ethics Community of Practice. Finally, Dr. Schmidt values mentorship and supervision in training future psychiatry and psychology professionals.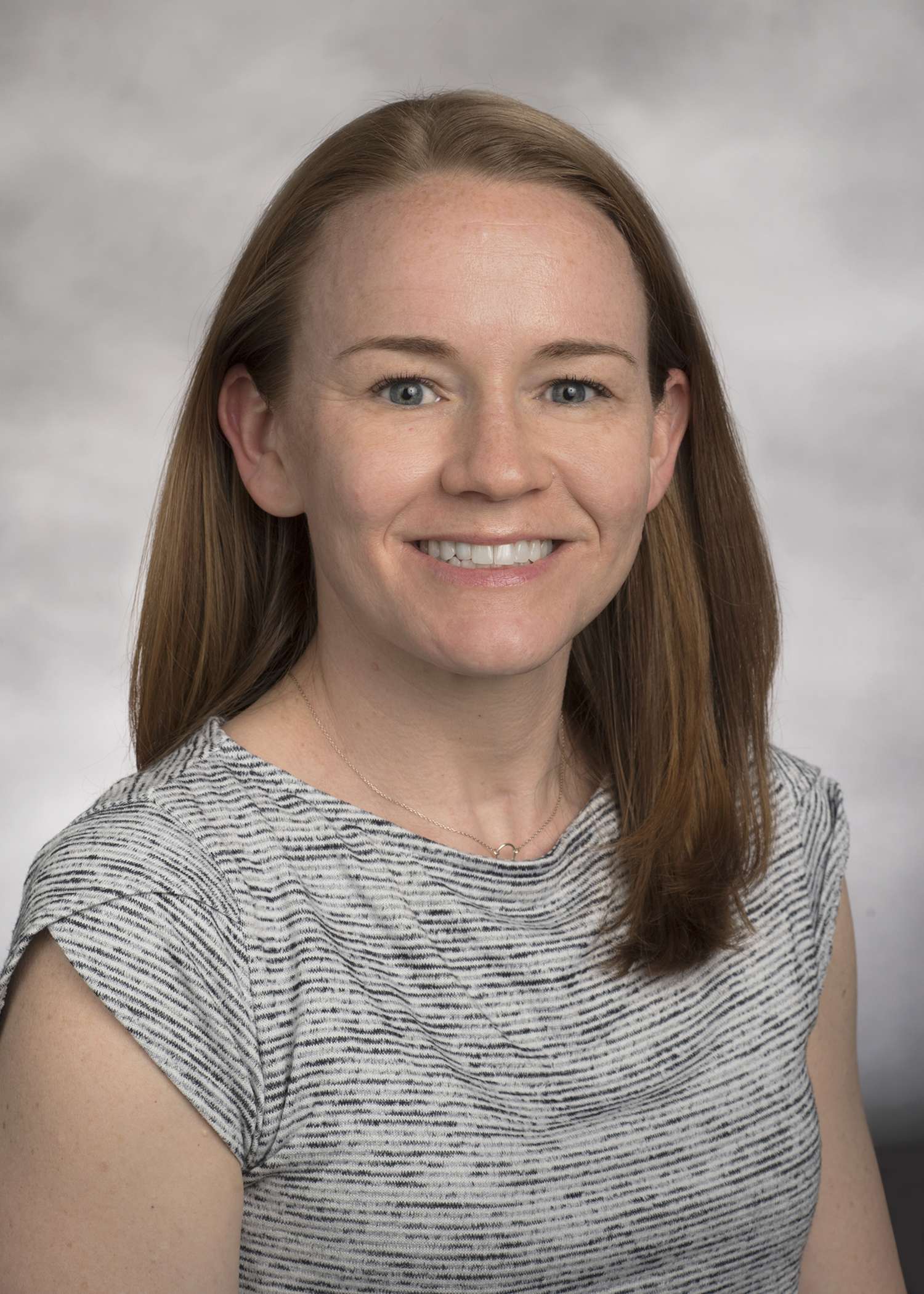 Distinguished Clinician Award (Grady Health System) – Ashley Smith, PA-C
Ashley Smith, PA-C is a board-certified physician assistant. Ms. Smith joined the psychiatry consultation-liaison service at Grady in 2016. She serves full time on the psychiatry consultation-liaison service. In her role, Ms. Smith spends much of her time advocating for patients with severe mental illness and other behavioral health needs who require acute medical or surgical attention within Grady Hospital. She works alongside multidisciplinary teams to ensure the patient populations needs are met. Since her time at Grady, she served on the Schwartz Rounds planning committee; she is an active member of the hospital ethics committee and the spinal cord injury (SCI) multidisciplinary team with Grady Hospital.  Additionally, Ms. Smith has worked with the orthopaedic department at Grady to implement patient centered care of acute psychiatric needs for hospitalized patients. Ms. Smith continues to work with various teams to advocate for patients who experience severe mental illness and other behavioral health needs.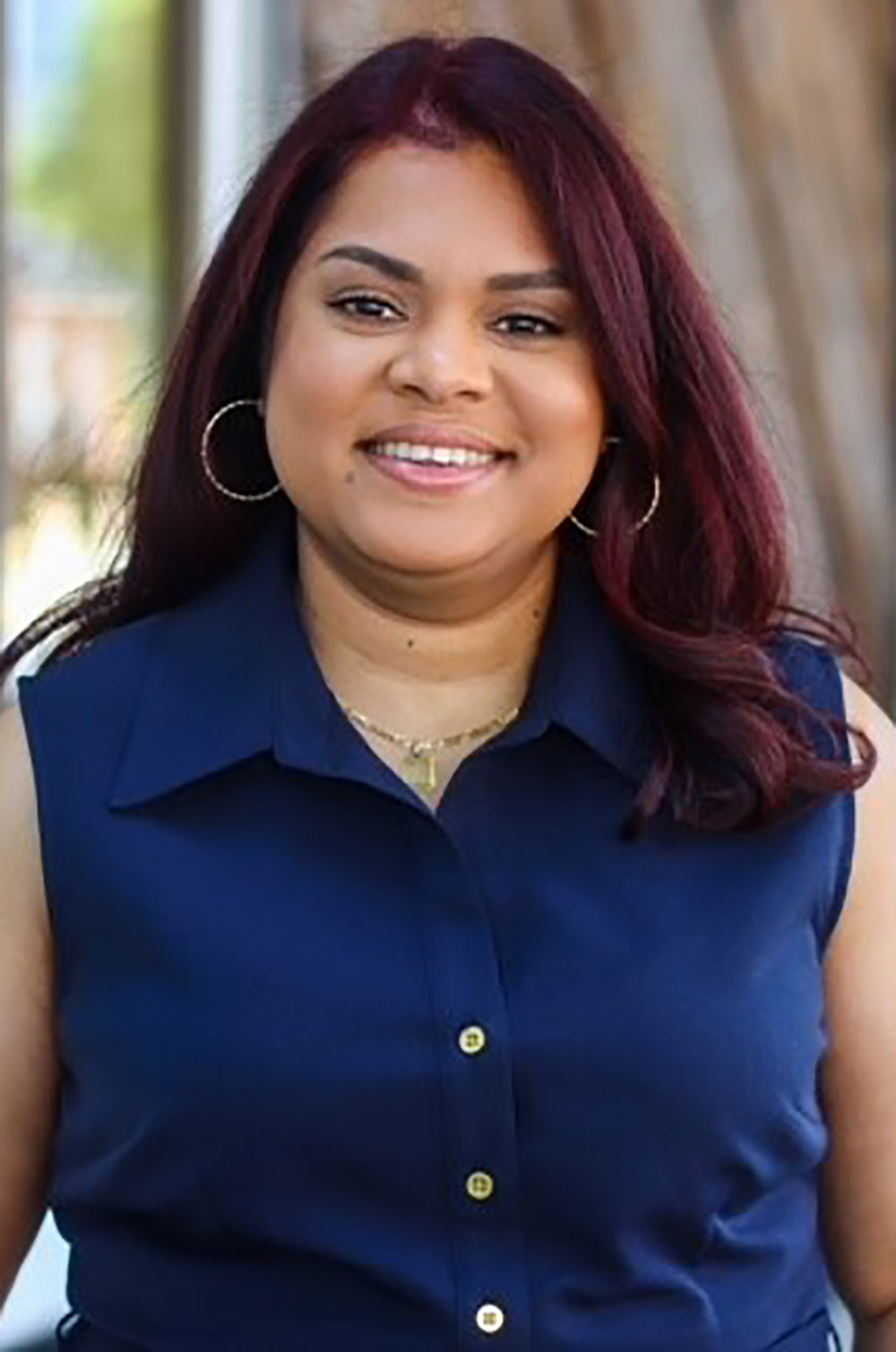 Distinguished Clinician Award (Atlanta VAMC) – Michelle Casimir, PsyD, ABPP
Michelle Casimir, PsyD, ABPP, is a board certified and licensed clinical psychologist working at the Atlanta Veteran's Affairs Healthcare System and an Assistant Professor with the Emory School of Medicine, Department of Psychiatry & Behavioral Sciences. Currently, Dr. Casimir is the Acting Chief of the Atlanta VA's residential program (Domiciliary). Her expertise includes working with individuals who present with trauma, personality disorders and severe mental health challenges, utilizing an approach that is both culturally responsive and sensitive. This focus is imperative in her work with marginalized Veterans who struggle with homelessness, substance use disorders and complex medical conditions. She is the Chair of the Diversity Education of the Psychology Training Program, and she serves on the Core Training Committee. She trains and supervises practicum students, interns, postdoctoral fellows, and psychiatry residents. Outside of her VA and Emory work, Dr. Casimir, is the President of the Georgia Psychological Association. Her work involves advocating for all licensed psychologists in the state of Georgia, helping the profession in effective change through public policy and legislation, being more intentional about promoting and maintaining a diverse discipline, and continuing to lay a strong foundation for the future of the profession. Dr. Casimir strongly believes in developing and maintaining relationships across systems, an approach that has helped her to improve patient care, provide advanced levels of supervision and training and, advocate for the profession of psychology both regionally and nationally.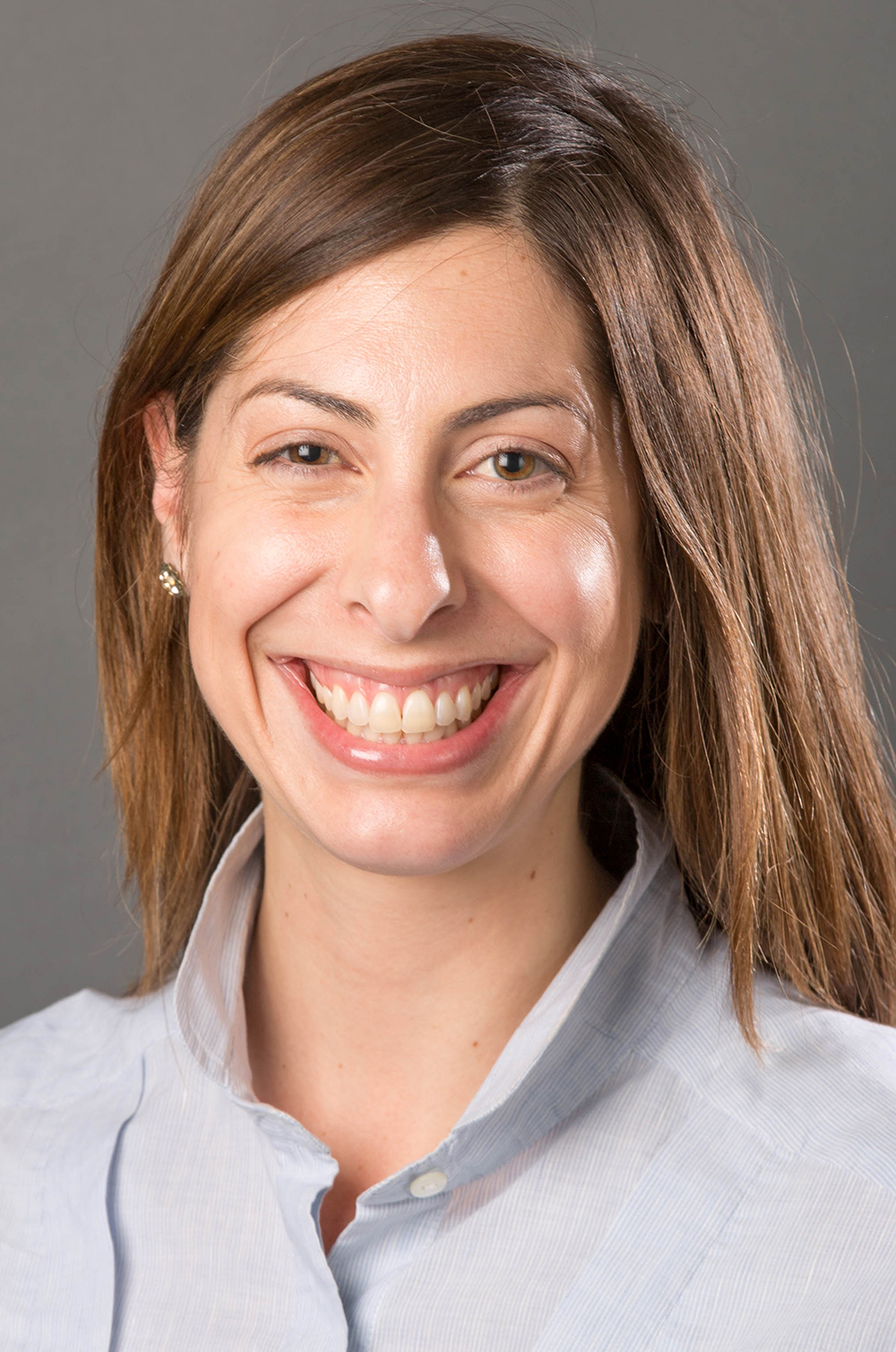 Distinguished Mentor Award: Science – Rachel Hershenberg, PhD, ABPP
Rachel Hershenberg, PhD, ABPP, a board-certified licensed clinical psychologist, is an Assistant Professor and Director of Psychotherapy in the Treatment Resistant Depression (TRD) Program. After obtaining her bachelor's from Emory University, she graduated from Stony Brook University with a PhD in clinical psychology and completed her clinical internship at the Charleston Consortium. Prior to returning to Emory University as faculty, she completed an Advanced Fellowship in Mental Health Research at the VISN 4 Michael J. Crescenz Philadelphia VA Medical Center and the University of Pennsylvania School of Medicine. Dr. Hershenberg specializes in depression, with an emphasis on measuring antidepressant moments in everyday life and addressing patient needs across the severity continuum, including treatment resistant depression (TRD). Methodologically she is interested in ecologically valid research designs and bridging the efficacy-effectiveness gap. She has worked to disseminate the principles of behavioral activation to the public, including with the publication of a self-help book, Activating Happiness, and clinically she conducts specialized psychotherapy in Emory's TRD Program as well as the Fuqua Center for Late Life Depression. In this capacity, Dr. Hershenberg served as study therapist for a cohort of patients undergoing experimental deep brain stimulation for their TRD. At the national level, Dr. Hershenberg is involved in the American Psychological Association's Society of Clinical Psychology (Division 12), serving in her third consecutive term as co-chair of the Committee on Science and Practice.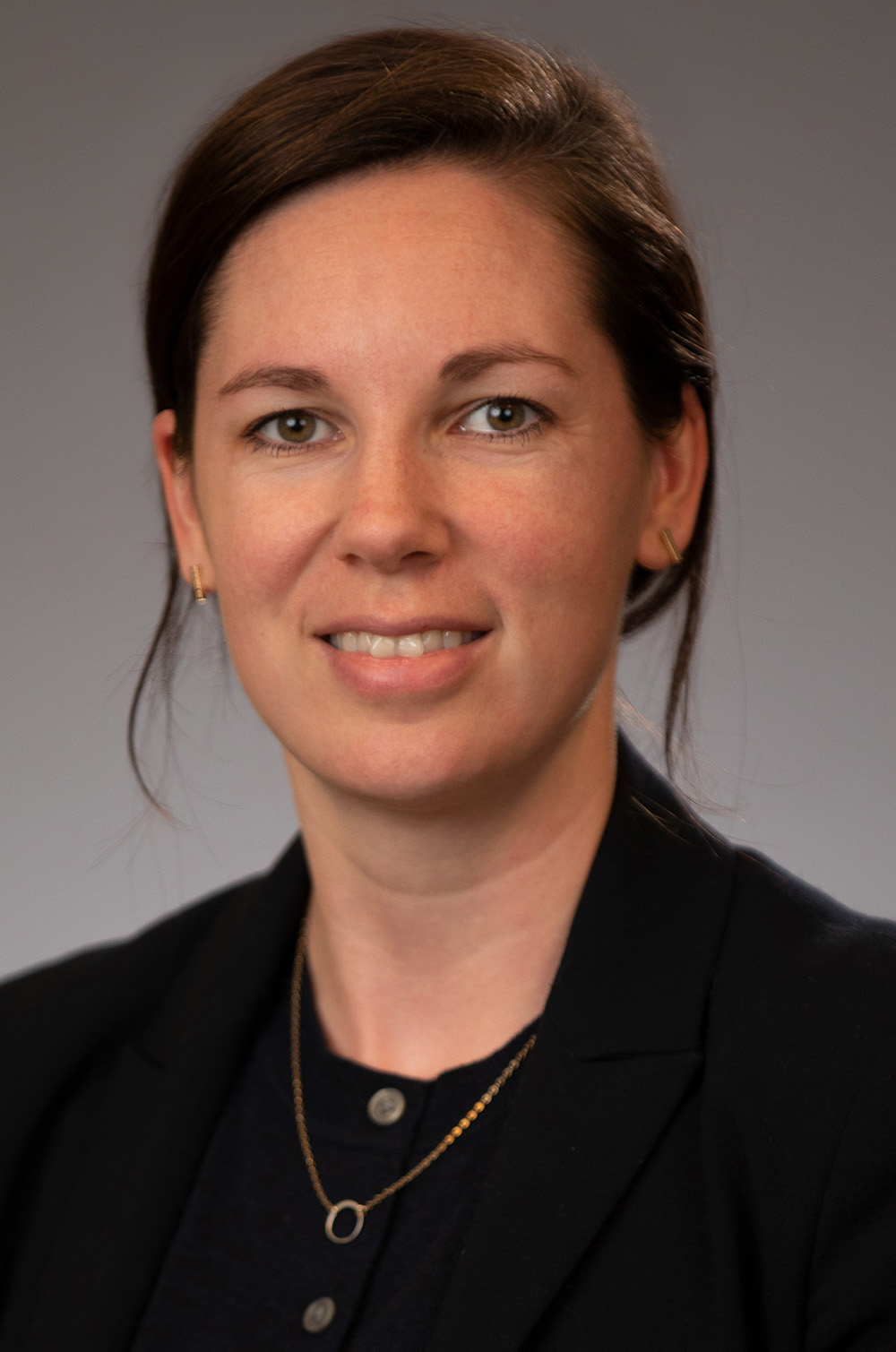 Distinguished Mentor Award: Service and Education – Kallio Hunnicutt-Ferguson, PhD, ABPP
Kallio Hunnicutt-Ferguson, PhD, is an Assistant Professor in the Department of Psychiatry and Behavioral Sciences and serves as Director of the Psychology Practicum Program for Emory's Adult Outpatient Psychiatry Clinic. She provides teaching, mentorship, supervision, or administrative support to a variety of trainees including psychiatry residents, psychology postdoctoral fellows, psychology practicum students, and medical students. She also serves on several departmental committees, including the Emory Department of Psychiatry and Behavioral Sciences' Faculty Development and Womens Faculty subcommittees, both since 2018. She will begin co-chairing the Women's Subcommittee in July 2022. She is also a member of the Emory Alliance for Women in Medicine and Science (EAWiMS). Dr. Hunnicutt-Ferguson also supports the Addiction clinic and started an Addiction practicum training track which now accepts three psychology trainees per year, allowing the service to provide no-cost treatment to those who cannot afford it. She is also active in her role with the Center for Maternal Substance Abuse and Child Development, where she gives presentations statewide to health and prevention providers, as well as parents, about the impact of maternal substance use on child development. Dr. Hunnicutt-Ferguson finds her work with trainees in a mentoring and supervisory role as one of the most rewarding parts of her work at Emory, as well as her ability to provide service to those in the community.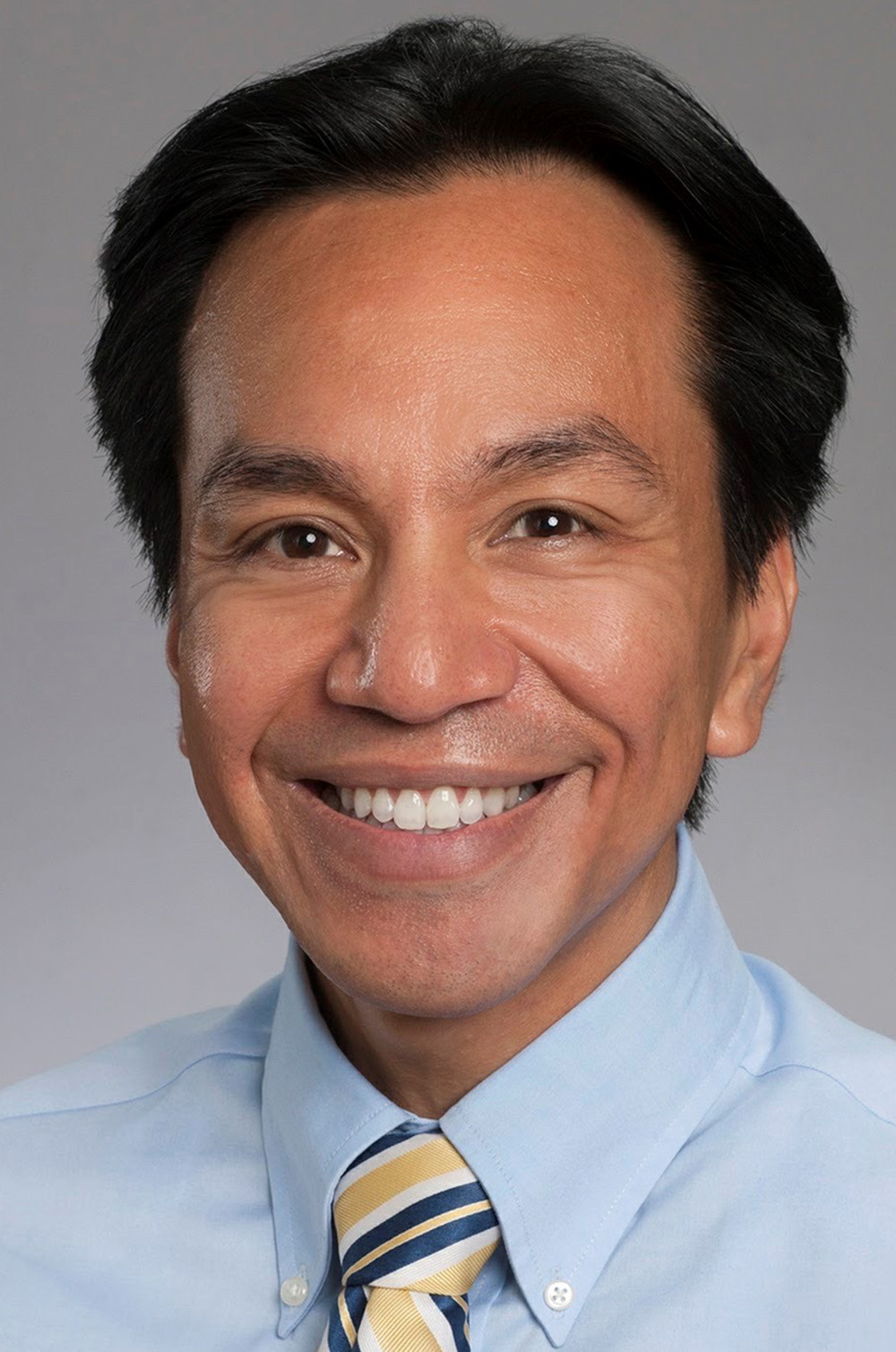 Nadine J. Kaslow Excellence in Diversity, Equity and Inclusion Award – Noriel Lim, PhD
Nori Lim, PhD, is an assistant professor in the Department of Psychiatry and Behavioral Sciences at Emory University School of Medicine. He specializes in evidence-based treatment of anxiety and depressive disorders in children, teens, and young adults. Dr. Lim serves as the director of the CAMP doctoral psychology internship program. Dr. Lim has been involved in several DEI efforts both within the psychiatry department (in teaching and training interns, residents, and fellows) and nationally. He has been an active member of DISC and has been a core training faculty for the APPIC-funded project that teaches faculty and trainees necessary skills to co-facilitate diversity dialogues and difficult conversations. Nationally, Dr. Lim has been actively engaged in the Asian American Psychological Association (AAPA)—chairing the annual conventions in Toronto (2015) and Denver (2016) and subsequently serving on AAPA's board of directors (2017-2019). He currently serves as the co-chair for AAPA Education and Training Council (a group responsible for developing and disseminating educational materials on Asian American/Pacific Islander mental health). Dr. Lim has also served as convention co-chair for the Society for the Psychological Study of Culture, Ethnicity and Race (American Psychological Association (APA) Division 45) in 2019 and is currently serving on the editorial board of the Asian American Journal of Psychology (AAJP). Finally, Dr. Lim has served on the APA Board of Convention Affairs (BCA, 2017-2021, 2022-2023), helping ensure that the speakers and programs at APA's annual conventions represent all aspects of diversity.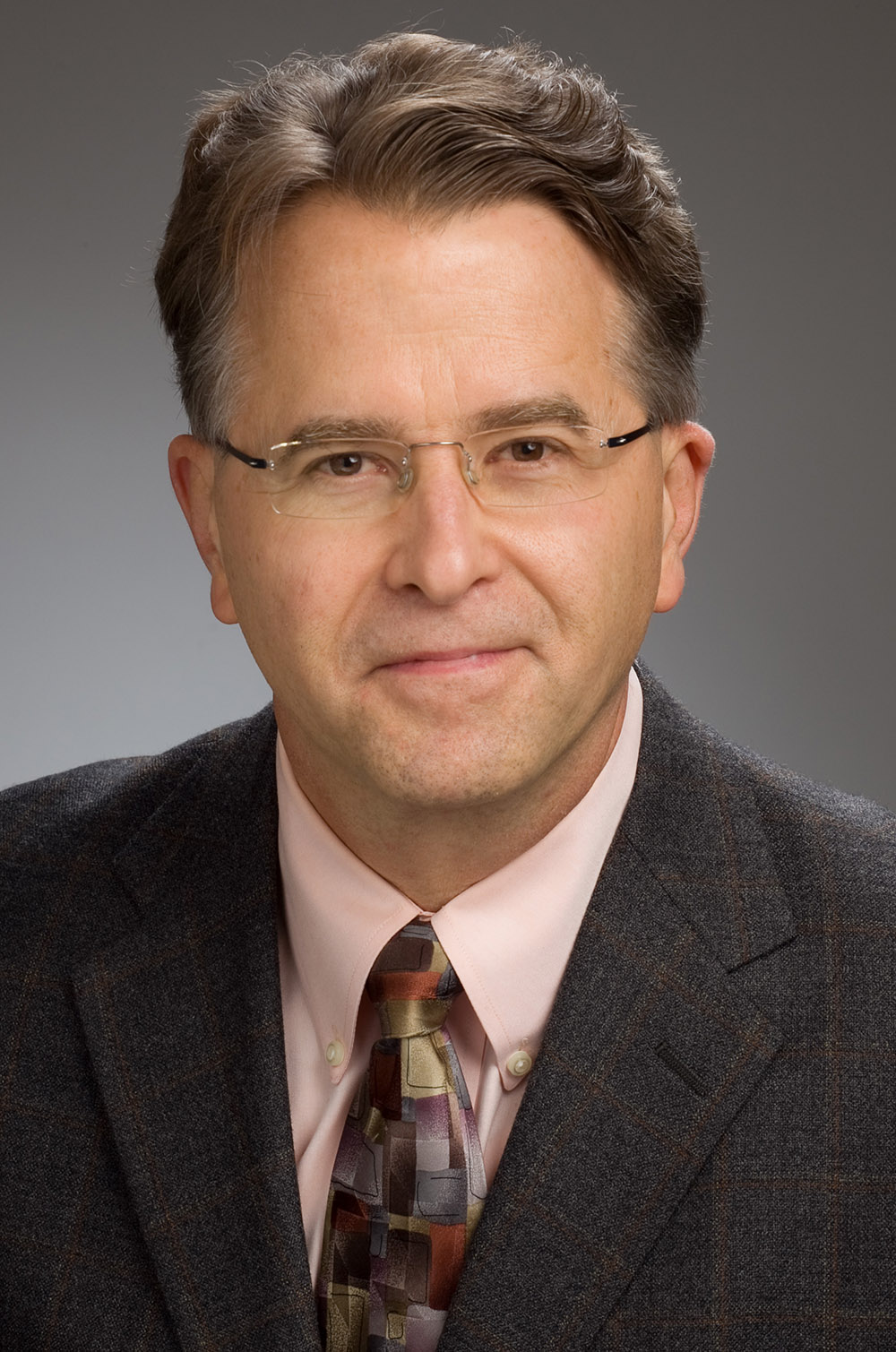 Distinguished Adjunct Faculty Member Award – Paul Earley, MD
Paul Earley, MD, an addiction medicine physician for 37 years, treats all types of addiction disorders and specializes in assessing and treating health care professionals. He provides long-term therapy for patients in recovery and advocates for professionals before agencies and licensing boards. He gives national and global presentations and trainings on addiction (e.g., its treatment and addiction among health care professionals) and the neurobiological basis of psychotherapy. The author of three books and numerous articles, he is a contributing author to the ASAM Textbook: Principles of Addiction Medicine and a contributing author to the ASAM Criteria. His two most recent books are RecoveryMind Training and Recovery Skills Manual for RecoveryMind Training. Dr. Earley has been the Medical Director of two nationally acclaimed addiction programs specializing in the care of health care professionals and currently is the Medical Director of the Georgia Professionals Health Program, Inc., the Physicians Health Program (PHP) for the State of Georgia. Dr. Earley is a Distinguished Fellow of the American Society of Addiction Medicine (ASAM) and has been on the board of ASAM for over 20 years. He is the immediate past president of ASAM and a past president of the Federation of State Physician Health Programs (FSPHP). He received the ASAM Annual Award "for outstanding contributions to the growth and vitality of our Society, for thoughtful leadership in the field, and for deep understanding of the art and science of Addiction Medicine" and "for expanding the frontiers of the field of Addiction Medicine and broadening our understanding of the addictive process, through research and innovation." He also received the 2022 ASAM Leadership Award for his services to the society.