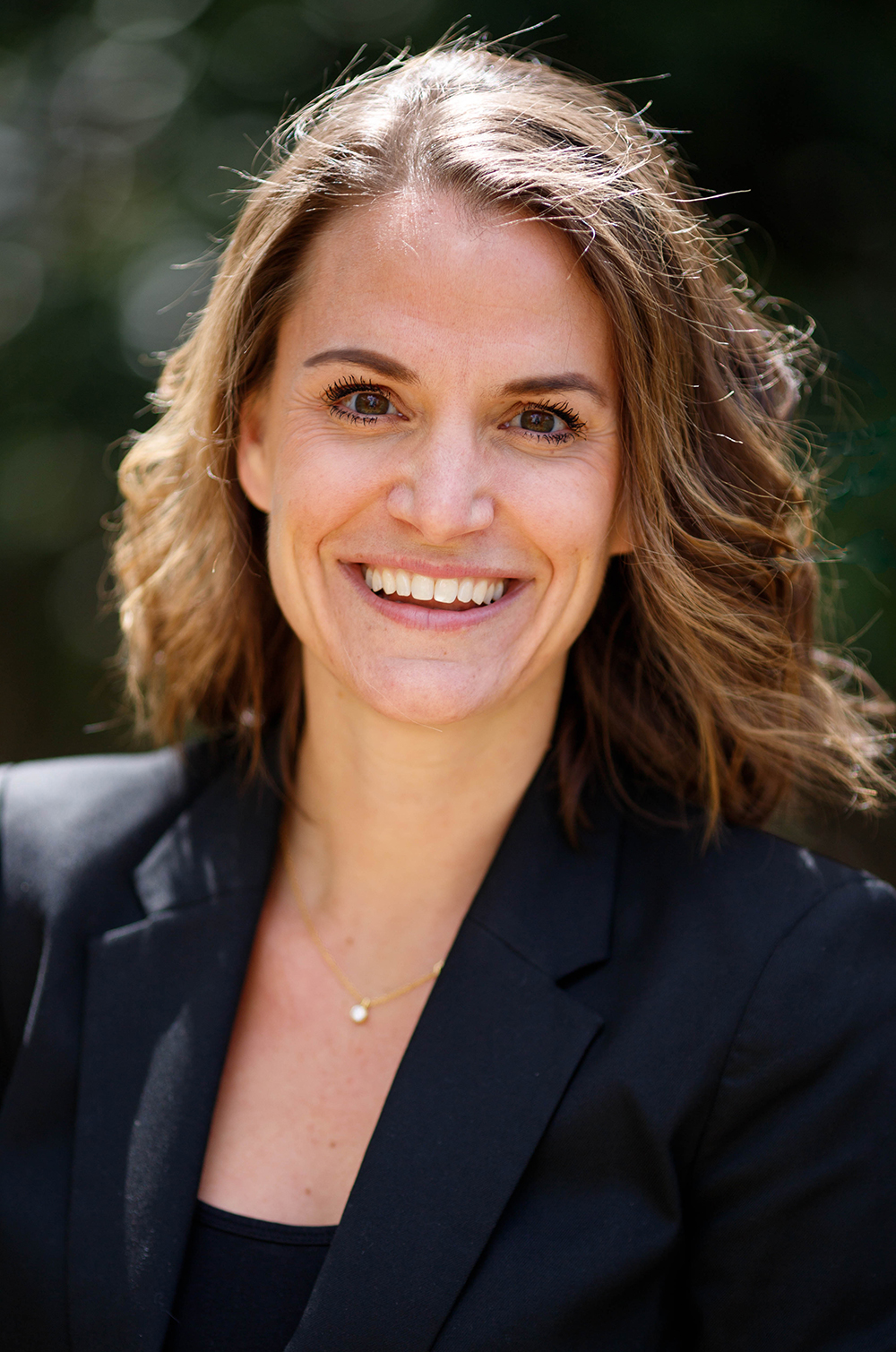 Distinguished Scientific Contributions Award: Junior Faculty – Sanne van Rooij, PhD
Sanne van Rooij, PhD is an Assistant Professor in the Department of Psychiatry and Behavioral Sciences and Associate Director of Scientific Outreach of the Grady Trauma Project. Her research aims to identify neurobiological predictors for resilience to, or recovery from, trauma-related psychopathology and the investigation of brain-based interventions for posttraumatic stress disorder (PTSD). Dr. van Rooij is the director of the stress and neuromodulation lab (SNL) and she and her team use neuroimaging, psychophysiological and neuromodulation methods to study inhibition and context processing in a trauma-exposed urban population. She is supported by a NIMH K01 to investigate the effect of Transcranial Magnetic Stimulation (TMS) on PTSD neuroimaging and psychophysiological biomarkers, and the Brain & Behavior Research Foundation (NARSAD) to study personalization of TMS treatment targets using fMRI. She is also a co-investigator on the longitudinal Emergency Department Study AURORA and an active member of the ENIGMA/PGC-PTSD consortium.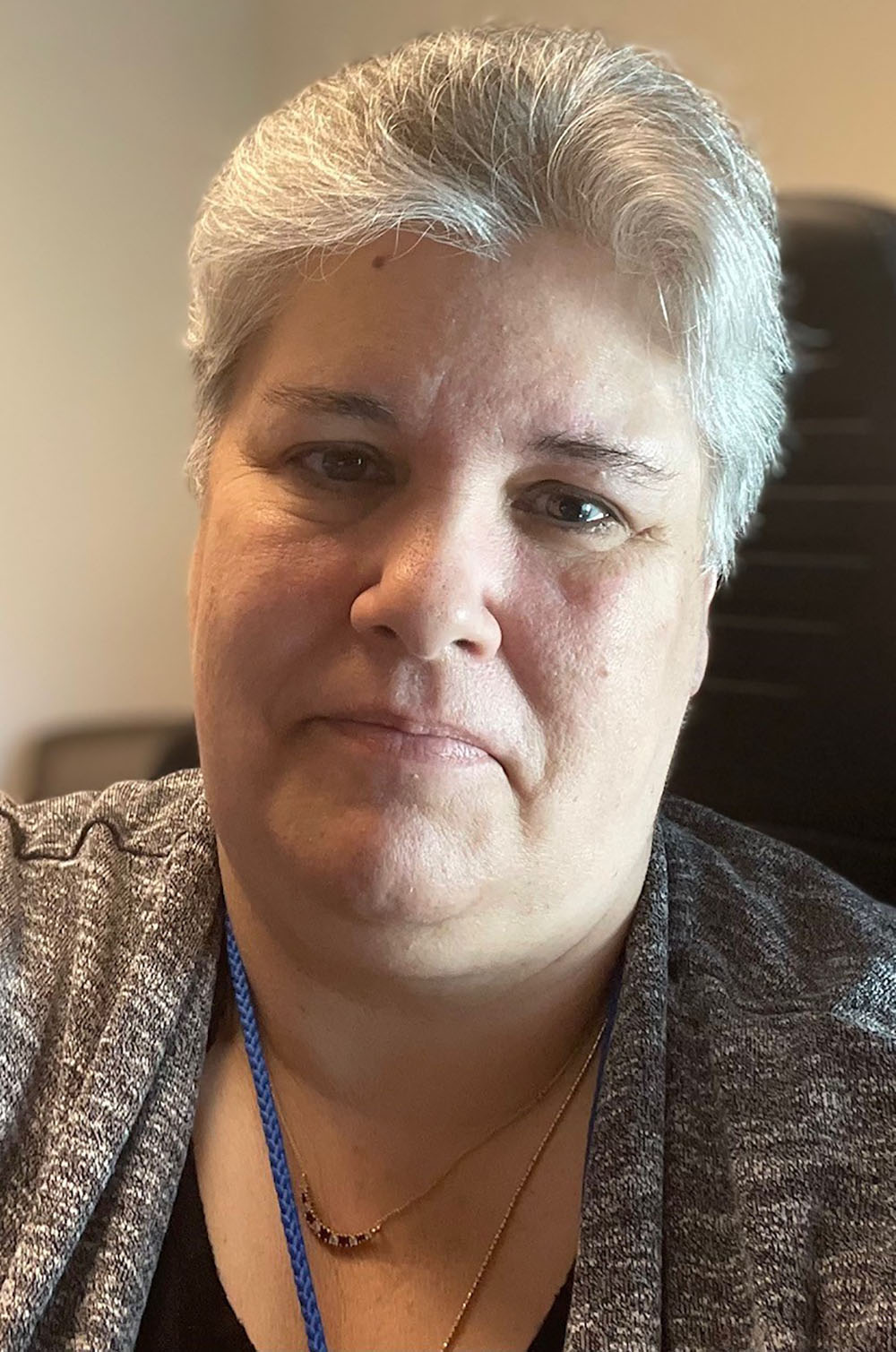 Distinguished Service Award: National/International – Julie Kable, PhD
Julie Kable, PhD, has focused her career on improving the lives of children and their families affected by neurodevelopmental disabilities, notably Fetal Alcohol Spectrum Disorders (FASDs). Her research has bolstered our understanding of the teratogenic effects of in utero exposures (cigarettes, cocaine, alcohol and opioids). In addition to collaborating with Dr. Coles on her research, Dr. Kable has specialized in using physiological processes to assess the impact of various teratogens on basic sensation, encoding and arousal responses to improve the understanding of the primary brain mechanisms altered as a function of the prenatal exposures. Much of her research also has a clinical focus. She has developed methods to identify children as early as infancy who are at risk and novel interventions for individuals with an FASD to improve their adaptive functioning. Finally, her work has included improving the recognition and diagnosis of children with FASDs. Her Web of Science Index is 24 with 85 peer reviewed manuscripts, seven review articles and seven book chapters. One recent publication was named the Top Cited Article Alcoholism Clinical and Experimental Research from 2021-22 (Alterations in Insulin Levels in Adults with Prenatal Alcohol Exposure). She has had continuous federal funding throughout her career. She is currently a Multiple Principal Investigator (MPI) on two NIH grants: (1) improving the identification of individuals adversely impacted by prenatal alcohol exposure (NIH/NIAAA); and (2) large scale prospective cohort study, the Healthy Baby Child Development (HBCD) Study (NIH/NIDA) that is part of 25-site study that identifies pregnant individuals and follows their offspring until 10 years of age with the goal to improve our understanding of developmental brain-behavior relationships and the impact of prenatal opiate exposure. Dr. Kable is also a Co-Investigator on a multi-site study funded by NIH/NIAAA exploring the long-term health impacts of prenatal alcohol exposure and an MPI on a contract with the CDC where she assists with developing surveillance methods for identifying individuals with a FASD. In addition to the HBCD project, she has participated in the other major collaborative networks in her field, including the Collaborative Initiative of Fetal Alcohol Spectrum Disorders (CIFASD) and Collaboration on FASD Prevalence (CoFASP).  Dr. Kable's expertise has resulted in her reviewing for over 22 journals and being awarded the 2021 Annual Reviewer's Award from Alcoholism: Clinical and Experimental Research. She has also served as an ad hoc reviewer for several federal grant review panels and recently was appointed as a Standing Member of the NIH Neurotoxicology and Alcohol Study Section.
Distinguished Service Award: National/International – Rachel Hershenberg, PhD, ABPP
Rachel Hershenberg, PhD, ABPP,is an Assistant Professor. Her national service, with leadership at the national level, began as a graduate student member of the Committee on Science and Practice, a major committee within the American Psychological Association's Society of Clinical Psychology (APA Division 12). She served as a student member for three consecutive years and as a postdoctoral research fellow she was invited to serve as a full committee member. When she joined the faculty at Emory, she was appointed Co-Chair, a position she has been re-invited to hold since 2016. Currently, she is in her third consecutive term in this leadership role. Throughout this tenure, she has spearheaded a special section in a major psychology journal (Psychotherapy) dedicated to bridging the science practice gap with an emphasis on evidence-based practice. She co-edits the Division's Psychological Treatments' website, which gets international traffic and plays a role in the debate over what constitutes research evidence. She leads efforts to disseminate and serve as a peer reviewer for the "Tolin Criteria," a relatively new, standardized methodology to evaluate the strength of evidence for specific psychological treatments. Through these efforts, she has worked to mitigate the polarity that stems from the science-practice debate. Relatedly, in her role in the Education and Training Committee within the Society for the Exploration of Psychotherapy Integration (SEPI) and as an invited consultant on a Unified Training program within SEPI, she has worked to create lectures and materials that are unifying in their approach. In these leadership roles, she models the value of evidence-based practice and conceptualization across psychological theories by focusing on underlying principles of change. Moving forward, she was recently elected President-Elect of the Society for a Science of Clinical Psychology (SSCP), within the American Psychological Association's Society of Clinical Psychology (APA Division 12). She looks forward to assuming the role of President in January 2024. Finally, the publication of her book Activating Happiness has brought with it many engaging professional service opportunities including podcast interviews, Q&As for major magazines, and recognition as a "40 under 40" by both her undergraduate (Emory University) and graduate (Stony Brook University) institutions for service, innovation and leadership.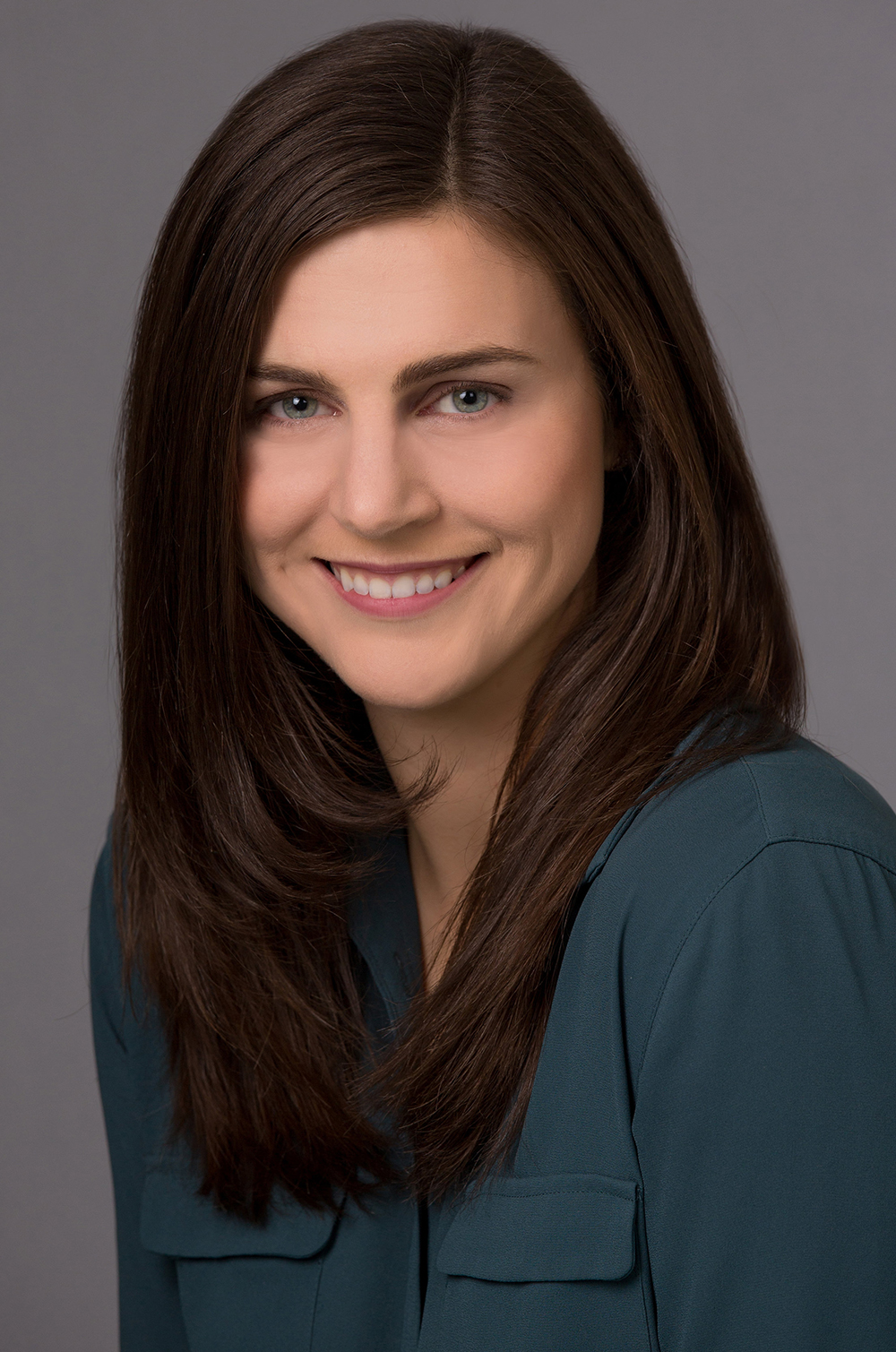 Distinguished Service Award: Local/Regional – Allison LoPilato, PhD
Allison LoPilato, PhD, Assistant Professor, is a passionate advocate for youth mental health and a highly engaged member of the department and community. She has made significant service contributions through her leadership in developing several new programs ranging from a summer DBT bootcamp for teens, an on-demand clinic for frontline healthcare workers, a stepped-care anxiety clinic and a clinical outreach program for rural youth in Georgia. She is the founder and director of RISE UP, a regional research, advocacy and education program for teens from underrepresented groups. This program provides opportunities for teens to consult on research projects as youth advisory stakeholders and mentors them in developing peer-led mental health advocacy efforts in their own schools/communities. Dr. LoPilato also lends her expertise and time to several organizations in the community, including Skyland Trails Adolescent Treatment Center and the American Foundation for Suicide Prevention, in addition to serving on several institutional, regional and national committees focused on promoting youth mental health and psychology education/training.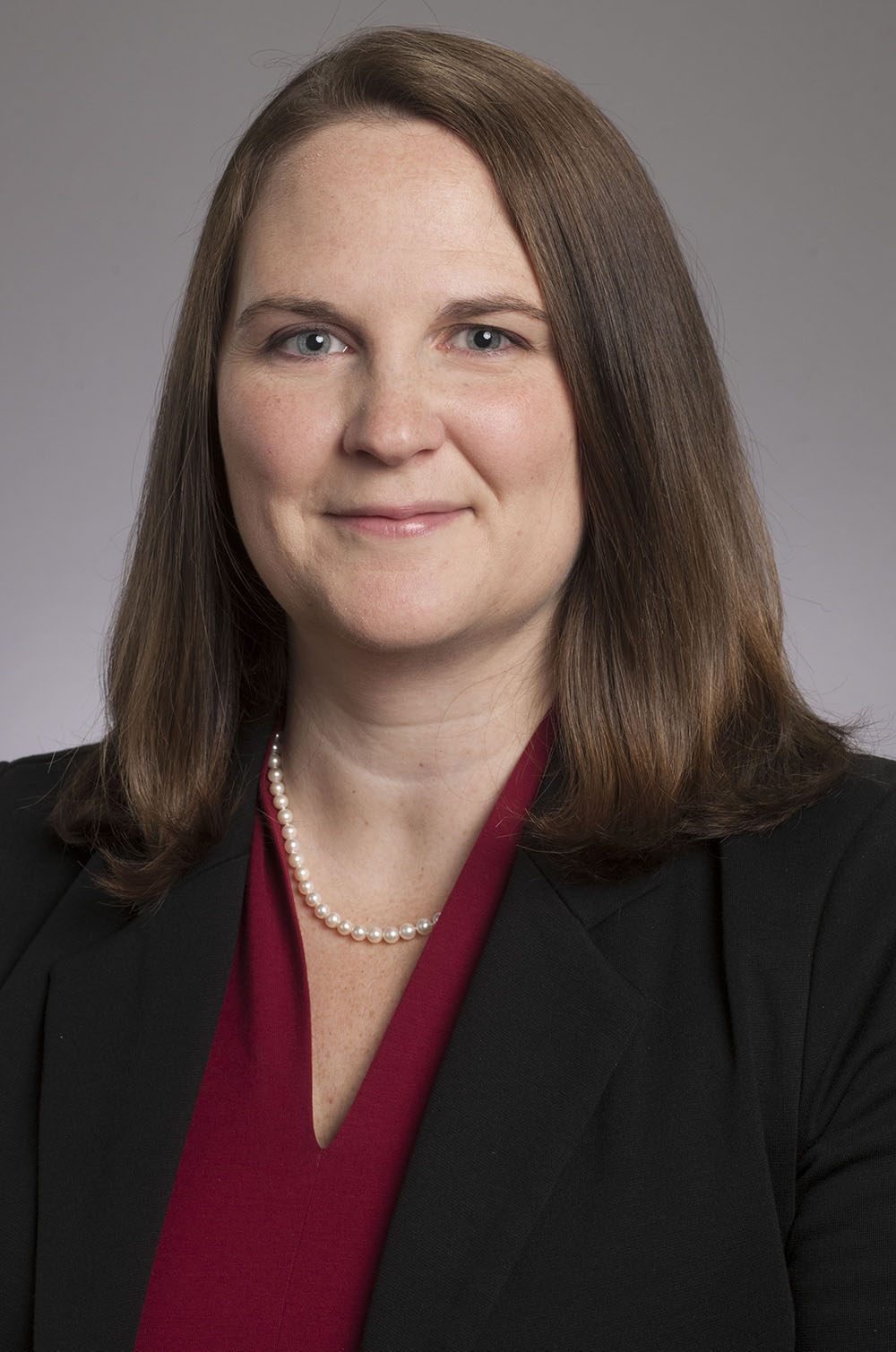 Distinguished Clinician Award (Emory Healthcare) – Jennifer Holton, MD
Jennifer Holton, MD, Assistant Professor, is the Medical Director of Emory's Child and Adolescent Psychiatry Clinic, where she provides care to children, adolescents, young adults and their families, organizes training experiences for psychiatry residents and child and adolescent psychiatry fellows and provides clinical teaching and supervision to trainees. Board certified in psychiatry and in child and adolescent psychiatry, she is also the Program Director for Emory's Child and Adolescent Psychiatry Fellowship Program. Dr Holton has been recognized as a Distinguished Physician by the School of Medicine, a Castle Connolly Top Doctor and an Atlanta Magazine Top Doctor.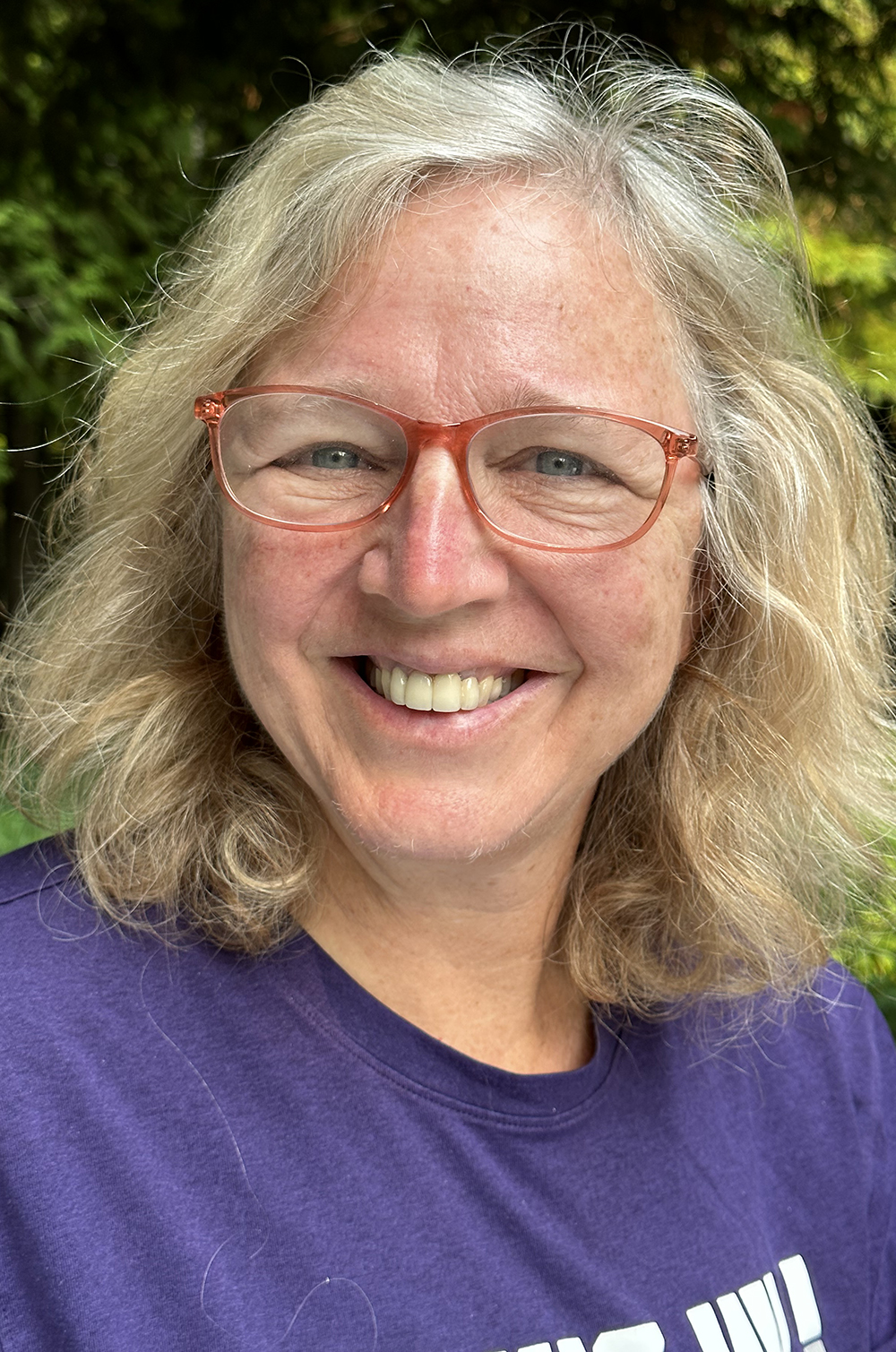 Distinguished Clinician Award (Grady Health System) – Jennifer Wootten, MD
Jennifer Wootten, MD, an Assistant Professor, has served as the medical director of the Grady Behavioral Health Outpatient program for nineteen years, overseeing the growth in patients served, programs offered and trainees educated. This is the third location of outpatient services during her tenure. Grady Behavioral Health offers a variety of services including but not limited to medication management, group therapy, individual therapy and case management, as well as specialty clinics in Substance Abuse, Women's mental health, Primary care, First Break Psychosis, Treatment Resistant Psychosis and Bipolar Disorder. Among her accomplishments, Dr. Wootten compiled a patient advisory board and has incorporated the members into resident orientation. She also ushered in the change to telehealth during the pandemic. She also changed the curriculum for the residents rotating through the clinic to add a multidisciplinary team meeting and didactic. Her clinical strength comes in her connection with her patients, as well as a pragmatic approach to problem solving and goal setting. She tries to bring these strengths to her roles as administrator and teacher in a setting that relies on teamwork among Grady, Emory and Morehouse colleagues.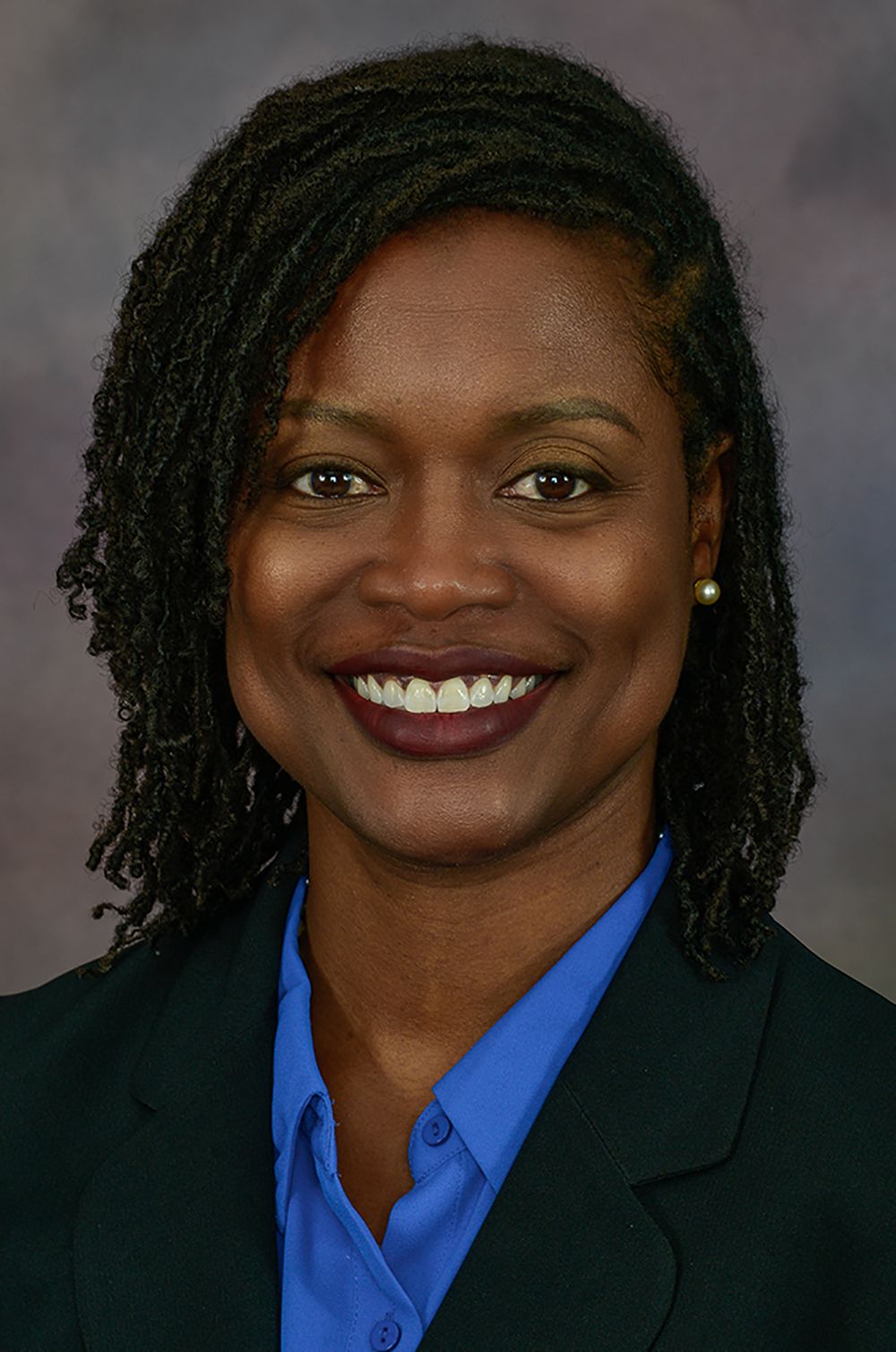 Distinguished Clinician Award (VA Atlanta Healthcare System) – Krystal Frieson Bonaparte, PhD, MPH, ABPP
Krystal S. Frieson Bonaparte, PhD, MPH, ABPP, is a psychologist with the Substance Abuse Treatment Program (SATP) at the Joseph Maxwell Cleland Atlanta VA Medical Center, an assistant professor at Emory University's School of Medicine Department of Psychiatry and Behavioral Sciences and adjunct faculty at Morehouse University's School of Medicine in Psychiatry and Behavioral Sciences. Dr. Frieson Bonaparte has extensive training in the treatment of substance use disorders (SUD) and posttraumatic stress disorder (PTSD) and serves in the role of a SUD/PTSD clinician providing individual and group psychotherapy and psychoeducation services to Veterans with SUD and/or PTSD. She is a consultant for the VA's National Cognitive Behavioral Therapy for SUD (CBT-SUD) training program and one of the Atlanta VA's mHealth Specialist and operates as the resident expert on VA mental health apps, connecting local staff with the latest resources and products from the National Center for PTSD's Mobile Apps and Tech into Care teams.  As part of her service at the VA, she is also a member of the Psychology Training Committee (PTC) and aids in the training and supervision of psychology interns and postdoctoral fellows. Dr. Frieson Bonaparte has previously served as an assistant director of training for the internship, chair of the diversity education committee and a co-facilitator for the multicultural seminars for the interns and postdoctoral fellows. She is a psychotherapy supervisor for psychiatry fellows with the Emory Addiction Fellowship. Her clinical and research interests focus on the biopsychosocial health issues of oppressed, marginalized and underserved populations along with an emphasis in health behavior, substance use, trauma and HIV/AIDS/STI treatment, education and prevention. She is also committed to promoting a climate of multicultural transformation and cultural humility within the VA Health Care System through her participation with the Mental Health Service Line Diversity, Equity, and Inclusion (DEI) Committee and her role as a subject matter expert for the DEI Committee Resource Library hosted by the Department of Veterans Affairs Office of Resolution Management and Diversity and Inclusion (ORMDI). Additionally, she is the Secretary of the Georgia Psychological Association (GPA).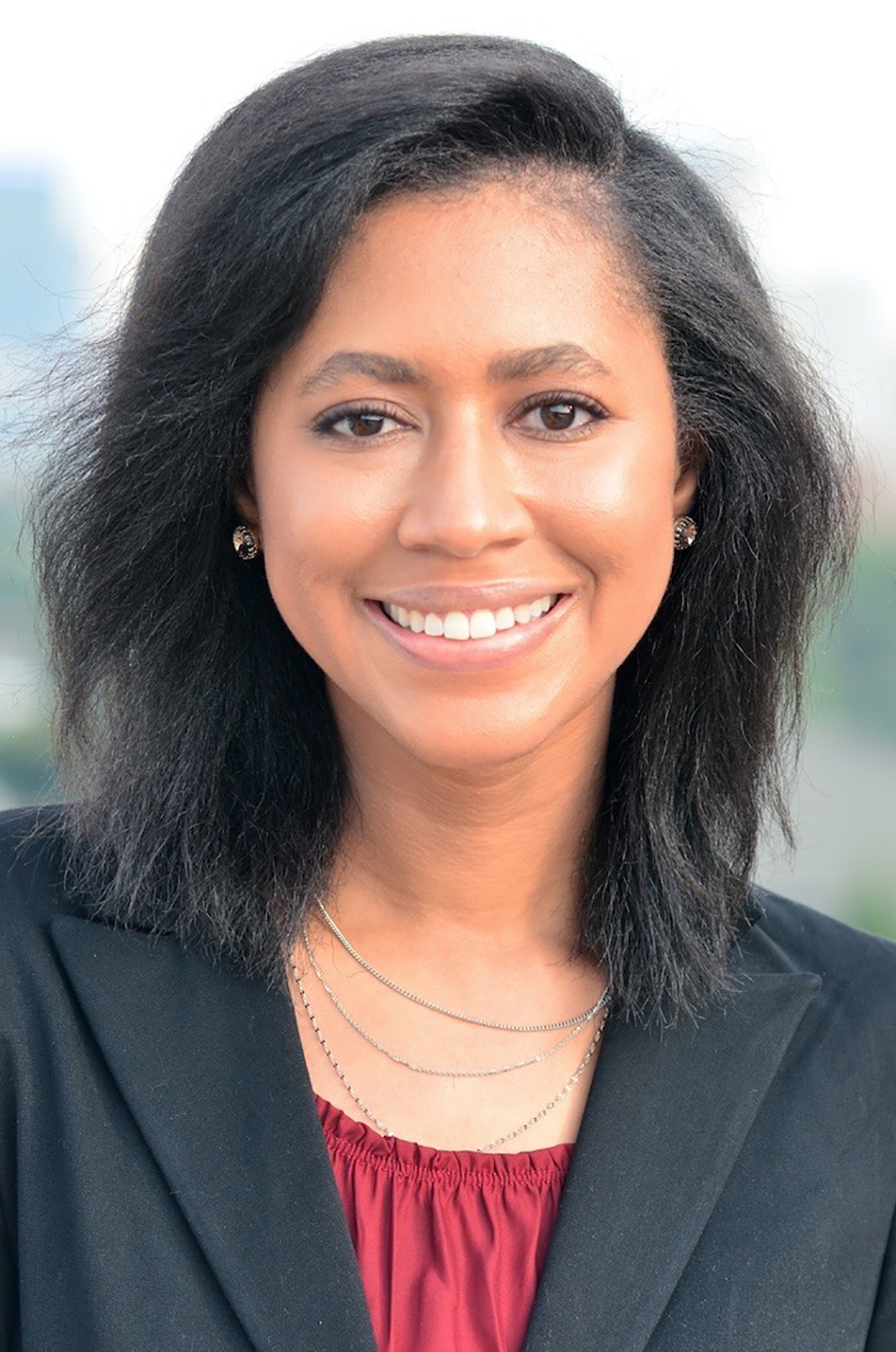 Distinguished Mentor Award: Science – Joya Hampton-Anderson, PhD
Joya Hampton-Anderson, PhD, is an Assistant Professor and clinical psychologist with a longstanding commitment to mentorship, particularly of students from underrepresented groups in our field. Since starting as an early career faculty member, Dr. Hampton-Anderson has maintained research assistants in her research lab, ENRICH (Enhancing Resilience Cultivating Health), which is a community-based participatory research lab that uses mixed-methods to develop culturally responsive mental health interventions for African American youth. Although not prioritized in hiring, all of her research assistants to date have been students of color. This presents a unique opportunity for Dr. Hampton-Anderson to foster the professional development of underrepresented students in our field. She provides professional development time and opportunities for her students that have varied career aspirations from master's level counseling, public health, graduate school for clinical psychology to medical school. She goes above and beyond in this area by making herself available for one-on-one meetings, providing connections to appropriate mentors and designating lab meeting time for professional development so students can ask questions of and support, one another. Dr. Hampton-Anderson not only prides herself in providing professional development mentorship for her students, but also training in the scientific methods employed in her research lab. Last year, one of her research assistants won an Outstanding Applied Practice Experience (APE) Award for her work on a qualitative study in the ENRICH lab through Emory Rollins School of Public Health. Dr. Hampton-Anderson has also served as a junior Discovery mentor for medical students for the last two years. This involves mentoring students on a research project, from data analysis to manuscript preparation. The manuscript from the project submitted from her first Discovery Student is currently being prepared for submission to a peer-reviewed journal.
Distinguished Mentor Award: Service and Education – Katie Ragsdale, PhD, ABPP
Katie Ragsdale, PhD, ABPP, an Assistant Professor, is a licensed psychologist who is board certified in clinical psychology. Dr. Ragsdale received her PhD in clinical psychology from the University of Central Florida in Orlando, Florida and completed internship and fellowship at the Salem Veteran Affairs Medical Center in Roanoke, Virginia. At Emory, Dr. Ragsdale leads the Emory Healthcare Veterans Program (EHVP) Traumatic Brain Injury track within the EHVP Intensive Outpatient Program for post-9/11 veterans and service members and serves as the Associate Director of Training for the EHVP Training Program. As Associate Director of Training, Dr. Ragsdale provides teaching, mentorship, supervision and administrative support primarily to psychology postdoctoral fellows and practicum students, as well as to their supervisors and other members of the EHVP Training Committee. Dr. Ragsdale is passionate about training the next generation of clinical psychologists in evidence-based treatment and research and is grateful for the opportunity to lead the EHVP training program.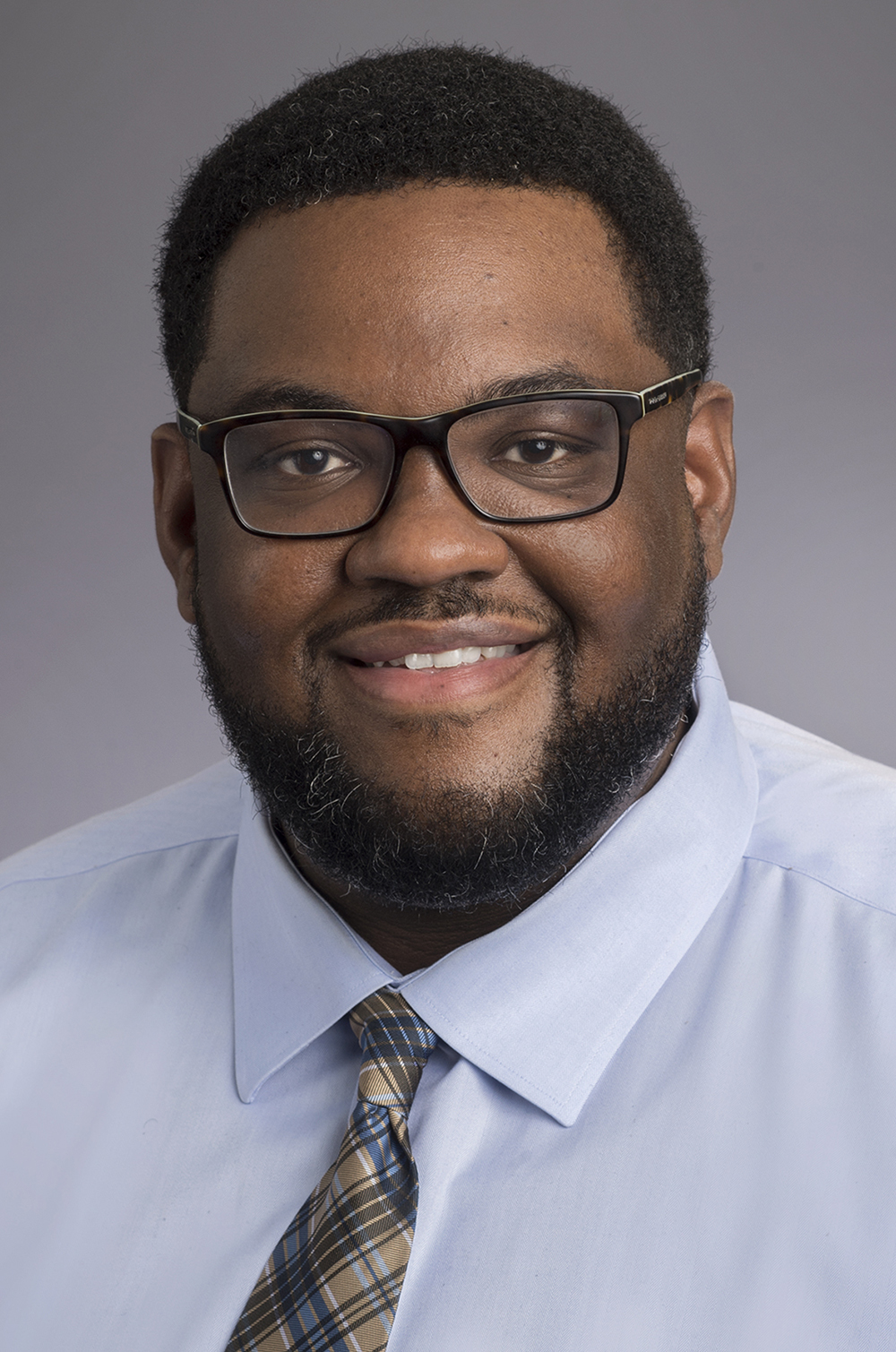 Nadine J. Kaslow Excellence in Diversity, Equity and Inclusion Award – DeJuan White, MD
DeJuan White, MD, is an Assistant Professor in the Department of Psychiatry and Behavioral Sciences. He has had an unwavering commitment to diversity, equity and inclusion, exemplified by the work he has done from the local to national level. Within the department, he serves as the Co-Chair of the Racial, Ethnic and Cultural Minority Faculty Subcommittee and an active member of the Diversity, Inclusion and Social Justice Committee (DISC). He has been active on DEI committees from institutionally at the SOM with the Antiracism Subcommittee to nationally for the Association of Medicine and Psychiatry (AMP) and the Medical Director Institute. He has provided lectures and presentations on a series of topics, including racism in psychiatry, cultural identity, the impact of racism on medical errors and healthcare disparities affecting marginalized groups. His scholarly work has notable contributions focused on DEI-related topics, including professional identity formation of underrepresented minorities in medicine, experiences of racially marginalized individuals in medicine and antiracist practices in mental health which has been published in Academic Medicine, Teaching and Learning in Medicine, and FOCUS.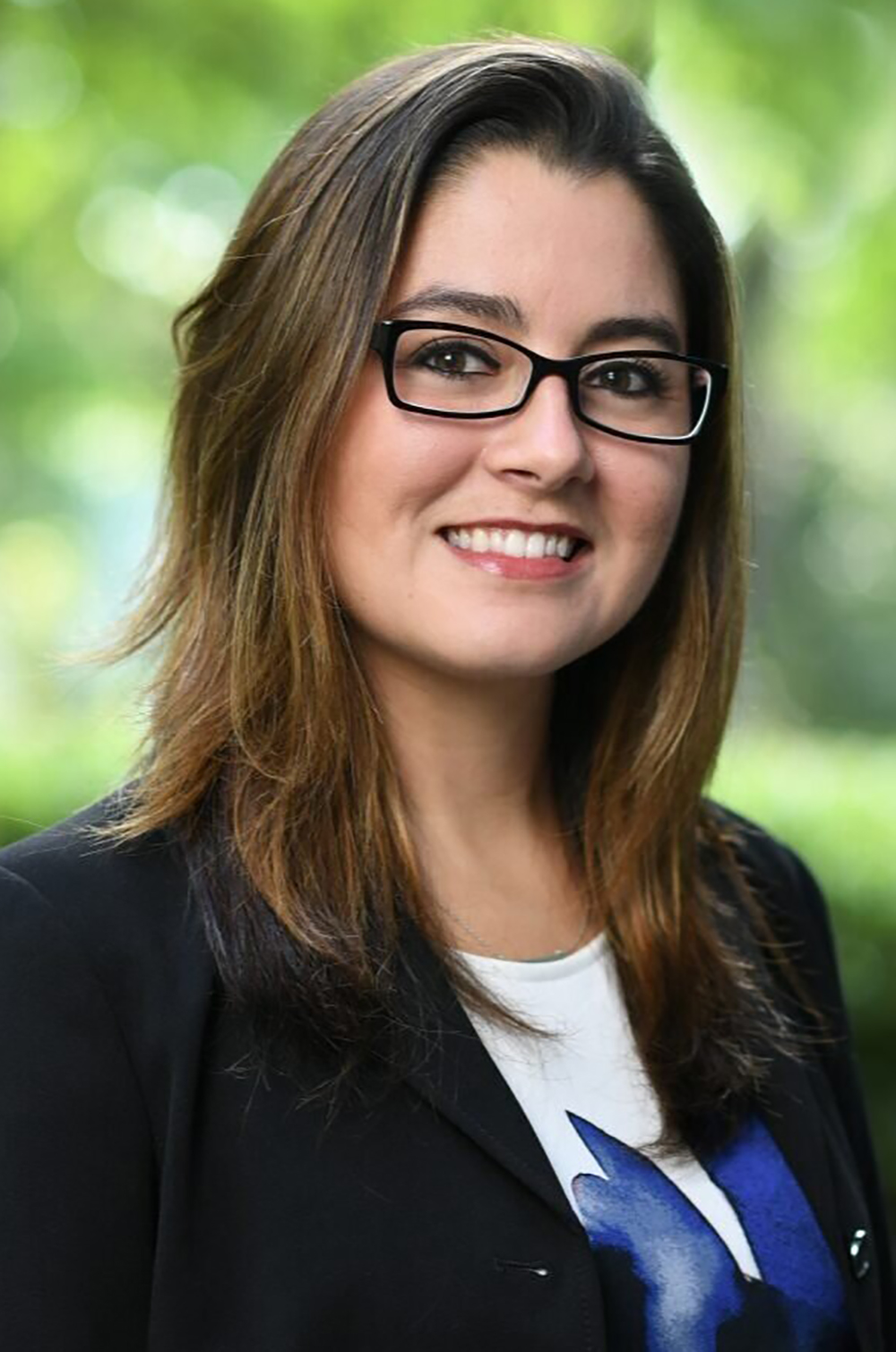 Distinguished Adjunct Faculty Member Award – Maite Silva, PsyD
Maria "Maite" Silva, PsyD, has been an adjunct faculty member since completing her forensic postdoctoral residency within the Department of Psychiatry and Behavioral Sciences in 2019. She has primarily served by teaching doctoral-level psychology and psychiatry trainees about forensic psychology with an emphasis on issues related to diversity and multiculturalism through the Psychiatry and Law Service. In her seminar, Dr. Silva focuses on topics pertaining to clinical treatment and psychological assessment, specifically focusing on forensic evaluations spanning from competency to stand trial, criminal responsibility, mitigation and immigration/asylum evaluations, among others. Dr. Silva also works one-on-one with trainees seeking to gain experience in conducting evaluations that primarily serve vulnerable, marginalized and underserved populations. As part of her adjunct position, Dr. Silva has remained involved in the efforts of the Diversity, Inclusion, and Social Justice Committee (DISC), in which she has a longstanding involvement in the Diversity Consultation Service, offering support to professionals regarding culturally responsive care for Hispanic/Latinx and LGBTQ populations. More recently, she has also been involved in the Cultural Case Conference Planning Group, bringing faculty together for specific case consultations highlighting issues related to diversity, equity and inclusion. Dr. Silva has also volunteered at the Clarkston Mental Health Clinic serving immigrant and refugee communities and will joining the Refugee Immigrant Mental Health Think Tank in August of this year. Perhaps most notably, Dr. Silva has been known to collaborate with "Doctor" Yoda, her certified animal-assisted therapy rescue dog, who has been her fearless companion and consultant across Department initiatives.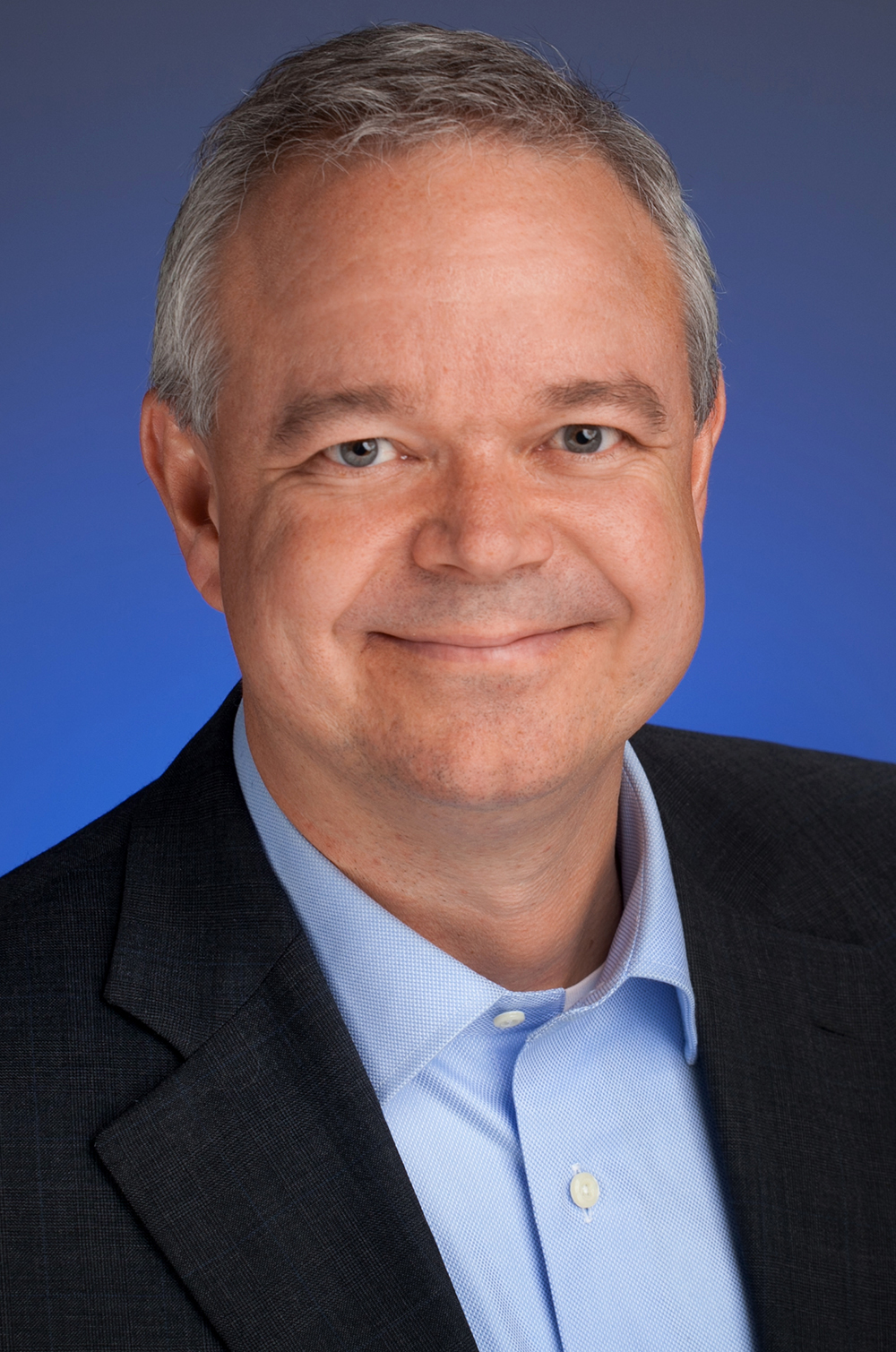 Distinguished Adjunct Faculty Member Community Service Award – Matthew Norman, MD
Matthew Norman, MD, is an Adjunct Associate Professor. Since finishing residency and fellowship at Emory in 2022, he has tried to model many of his mentors through community service, outreach and teaching. These mentors have included Peter Ash, Joe Bona, Bill McDonald and Nadine Kaslow. He has remained involved in organized psychiatry and advocated for the profession and our patients. Dr. Norman has served as a member of the Georgia Psychiatric Physicians Association (GPPA) leadership, including President, along with Drs. Ash, Bona, McDonald and others. Along the way, he has enjoyed the mentorship provided to Adjunct Faculty in the community. He has continued to serve on GPPA's Board of Trustees after being part of executive leadership and president. He regularly volunteers to teach classes through his church, youth programs, local schools, attorney organizations, and medical organizations. In 2019, he was appointed to the Georgia Composite Medical Board by the governor. He served as Chair in 2022-23, served as Georgia's delegate to the national Federation of State Medical Boards in 2023 and was reappointed by the governor in 2023 to another four-year term. The Board position is unpaid and currently occupies about ten percent of his professional time. Dr. Norman stated, "It's been an honor to serve and give back to the State of Georgia and medicine."