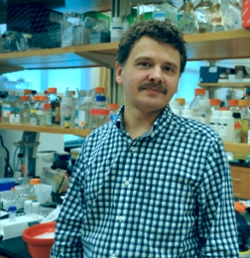 Congratulations to Andrey Ivanov!
Andrey Ivanov, Instructor of Pharmacology, received Tony B. Academic Travel award from the Society of Lab Automation and Screening (SLAS). As a junior faculty awardee, Andrey has been invited to present his research at the SLAS2018 International Conference & Exhibition in San Diego on February 6, 2018.
Click here for a list of the SLAS 2018 Tony B. Academic Travel Award Winners.