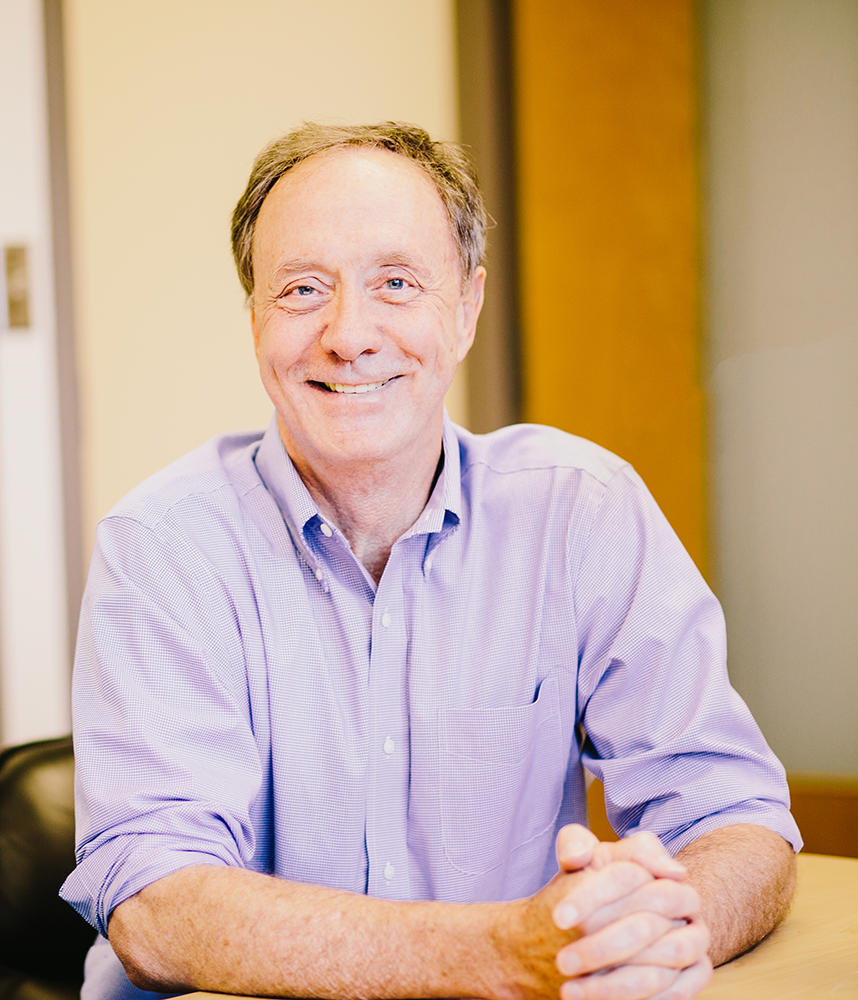 Dr. George Painter
George Painter, Ph.D. is a Professor in the Department of Pharmacology and Chemical Biology at Emory University School of Medicine, Director of the  Emory Institute for Drug Development and CEO of Drug Innovation Ventures at Emory (DRIVE).
Dr. Painter has over 30 years of experience in the discovery and development of pharmaceutical agents in the biotechnology and large pharmaceutical company sectors. Before coming to Emory in 2012, he served as the President and CEO of Chimerix, Inc. and as the Chairman of the Board of Directors.  Prior to joining Chimerix, he held the position of Executive Vice President, Research and Development, at Triangle Pharmaceuticals, where he was a member of the founding management team. Previously, Dr. Painter served as Director of Research Process and Worldwide Deputy Therapeutic Head for Antiviral Research at Glaxo Wellcome Inc. Prior to the merger of Glaxo with Wellcome in 1996, he held positions of increasing responsibility at Burroughs Wellcome Co., including Director of Chemistry and Director of Virology. In these positions, he worked on the discovery and development of antiviral agents to treat HSV, HIV, HBV, and HCV.
Dr. Painter earned his BS in Chemistry, MS in Physical Organic Chemistry, and Ph.D. in Organic Chemistry at Emory.  He has published over 100 scientific papers and is an inventor on more than 45 patents, six of which have led to approved, commercially available drugs or combinations of drugs for the treatment of HIV and hepatitis B. He has led international drug development teams, which generated data for 22 investigational new drug applications and 3 new drug applications.  He recently led the submission of an Investigational New Drug application (IND) to the FDA for use of the ribonucleoside analog EIDD-2801 to treat COVID-19. Phase 1 clinical trials for the use of EIDD-2801 to treat COVID-19 started this April.