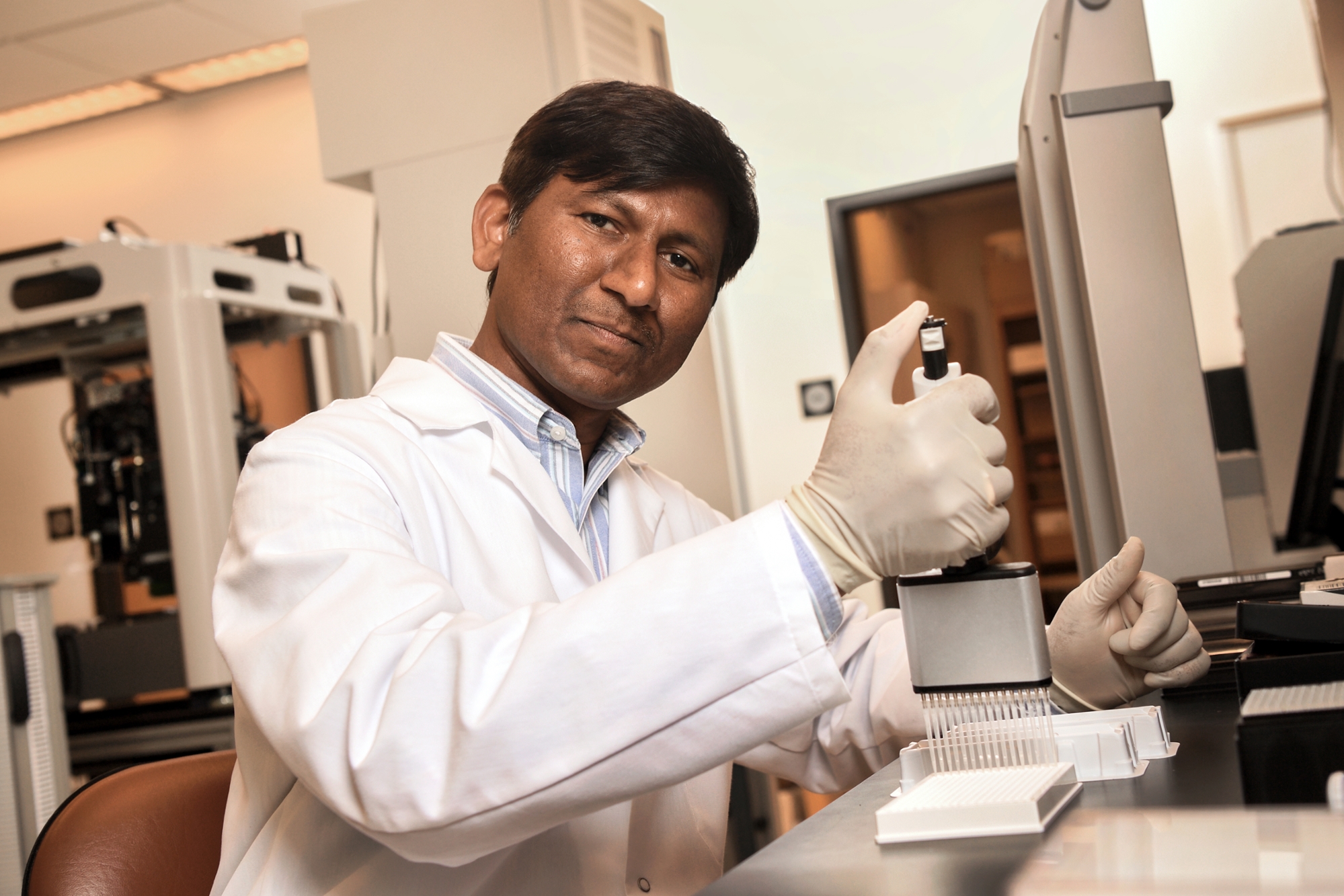 Dr. Thota Ganesh
Dr. Ganesh is an Associate Professor of Pharmacology and Chemical Biology at Emory University School of Medicine. He received Bachelor's and Master's degrees in biology and chemistry, then a PhD in Organic Chemistry from Osmania University, Hyderabad in India. He completed postdoctoral training with Dr. Patrick G. Steel at University Durham in England, and additional postdoctoral studies with Dr. David G.I. Kingston at Virginia Tech, USA. He was appointed as senior scientist at Emory University in the Chemistry Department in the laboratory of Dr. Dennis Liotta, then subsequently promoted to Assistant Professor in 2011, then to Associate Professor in 2018 in the Department of Pharmacology.
Dr. Ganesh have a strong background in medicinal chemistry, drug discovery and neuropharmacology areas. He designed and synthesized several preclinical and clinical lead candidates to develop therapeutic agents to treat a variety of CNS inflammatory diseases including status epilepticus, traumatic brain injury, epilepsy and Alzheimer's disease, and peripheral diseases such as Rheumatoid Arthritis and Cancer. The overall research goal of Dr. Ganesh laboratory is to bring safe and effective therapeutic agents for a medically unmet CNS and other disease conditions.
Dr. Ganesh has received substantial funding for his research so far from National Institutes of Health (NIH branches NIA and NINDS), and, Alzheimer's Drug Discovery Foundation (ADDF) to conduct research in Alzheimer's and Traumatic brain injury and posttraumatic epilepsy areas, and he has received an innovator of the year 2018 award from Office of Technology Transfer of Emory University. Just recently, Dr. Ganesh co-founded a biotech company named Pyrefin, Inc., to develop treatments for brain and peripheral inflammatory conditions. Dr. Ganesh demonstrated his research experience with over 60 peer-reviewed publications in a variety of peer-reviewed journals with a current web of science h-index = 18.  Dr. Ganesh also founded and established a philanthropic non-profit organization named Thota Foundation to stimulate and support economically backward schoolchildren and schools in INDIA.