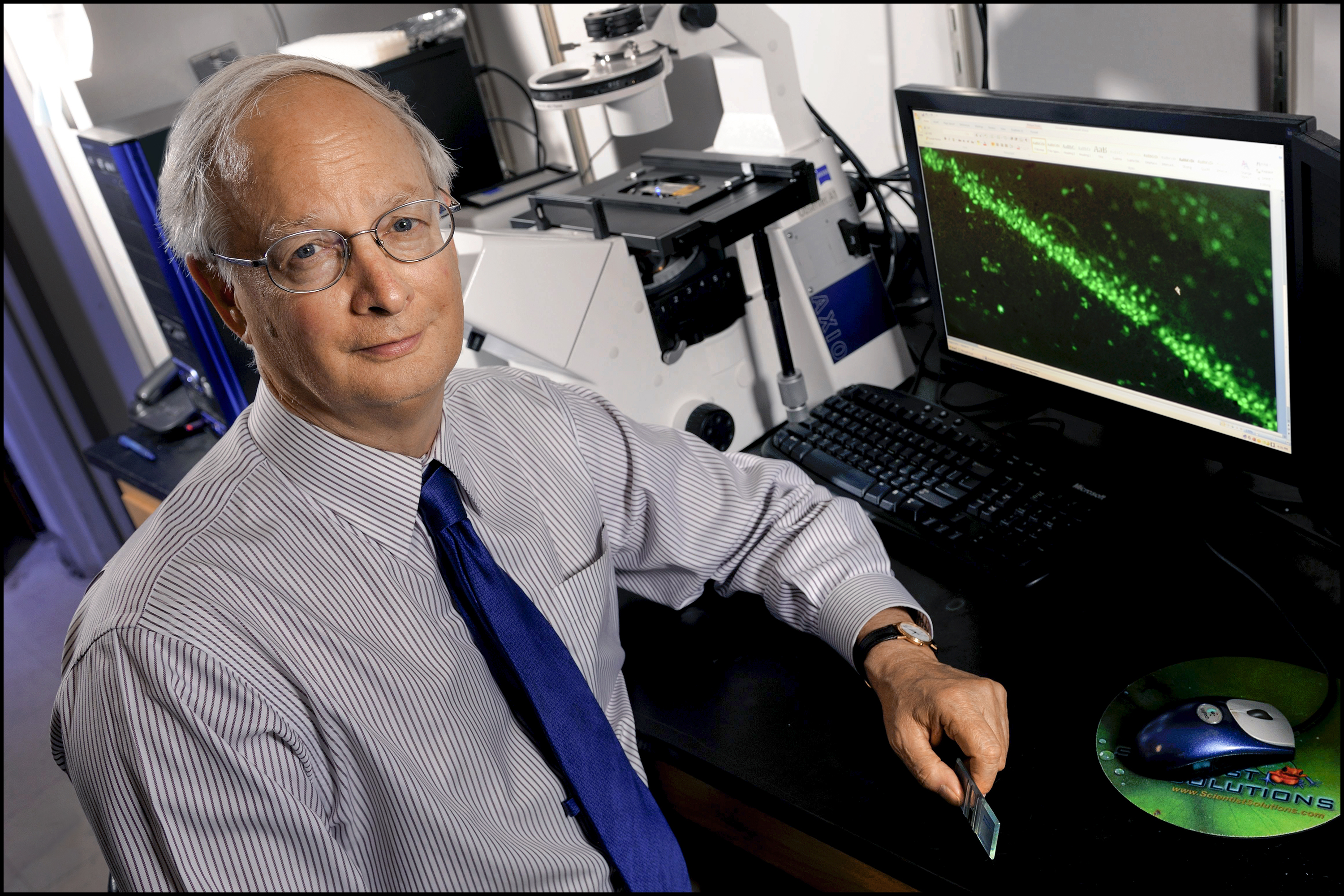 Dr. Raymond J. Dingledine
Ray Dingledine is Professor of the Department of Pharmacology and Chemical Biology at Emory University School of Medicine, former pharmacology department Chair, and Director of the Center for Neuroinflammation Therapeutics. Motivated by the therapeutic opportunities that follow from discovering how the brain responds to injury, prolonged seizures or gradual adjustments of aging, his research over the past decade has focused on the consequences of unabated inflammation in the brain, particularly that mediated by COX-2 induction and consequent EP2 receptor activation. He and his colleagues have drawn on multiple disciplines (high throughput pharmacology, electrophysiology, immunology, molecular biology, behavior and medicinal chemistry) to create a suite of novel, competitive and allosteric EP2 receptor antagonists that are potent, selective, brain permeant and orally available. These EP2 antagonists are anti-inflammatory and provide a range of therapeutic benefits in animal models of epilepsy, head injury, arthritis, endometriosis and sepsis. These studies demonstrate that EP2-mediated inflammation is a profound driver of COX-2 related pathologies in multiple chronic disorders.
Dr. Dingledine received a BS from Michigan State University in Biochemistry in 1971. Ray received his PhD in pharmacology under Avram Goldstein at Stanford in 1975. He received postdoctoral training from Leslie Iversen and John Kelly at Cambridge UK (1975-77), then Per Andersen at Oslo (1977-78). He then joined the Department of Pharmacology at the University of North Carolina at Chapel Hill in 1978 and rose to Professor. He spent a sabbatical year (1990-1991) in Steve Heinemann's lab at the Salk Institute. He moved to Emory University in 1992 as Chair of Pharmacology, a job he held for 25 years, and for 11 years also served as Executive Associate Dean for research in the School of Medicine. He was Editor of Molecular Pharmacology (1995-2000). He is currently on the scientific advisory board of NeurOp, a clinical stage biotech start-up he co-founded. His career was profiled in Nature Medicine in 2002 (vol 8 p 772). In 2010 he was elected to the US National Academy of Medicine, and in 2018 to the Norwegian Academy of Science and Letters. In 2019 he co-founded Pyrefin, Inc, and serves as Chair of its Board of Directors. He has co-authored more than 225 peer-reviewed papers and is co-inventor on eight awarded patents. Since 1971 his research has been funded continuously by NIH and other agencies. He was the founding Director of the Emory MSP graduate training program. His trainees have gone on to leadership positions throughout academic, government and for-profit organizations.