Children's Healthcare of Atlanta (CHOA)
is a not-for-profit organization formed by the merger of Egleston Children's Hospital and Scottish Rite Children's Medical Center and the subsequent acquisition of Hughes Spalding Children's Hospital. Consistently ranked among the best pediatric hospitals in the country by US News & World Report, Child Magazine, and Parents Magazine, Children's Healthcare of Atlanta is the largest pediatric healthcare system in the Southeast and is among the largest in the United States. In 2020, Children's Healthcare of Atlanta served:
913,331 patient visits
353,205 patients (from all 159 counties in Georgia)
882,618 outpatient visits
154,900 Emergency Department visits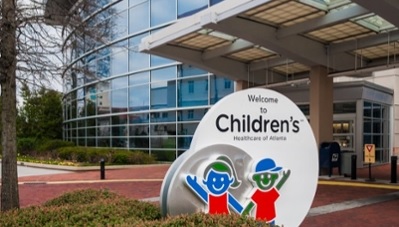 Children's Healthcare of Atlanta at Egleston
Located adjacent to the Emory campus, Egleston is a 260 bed hospital with over 50,000 ED visits and 10,000 admissions per year. Founded in 1928 as the Henrietta Egleston Hospital for Children, it has served as Emory University's pediatric teaching affiliate since 1956.
Egleston offers a full complement of subspecialty services as well as organ and bone marrow transplantation. ICU facilities include a dedicated Cardiac Intensive Care unit and ECMO capabilities in PICU, NICU and CICU.
Residents rotate through General Pediatrics and Subspecialty Inpatient Wards, PICU, and the Emergency Department.