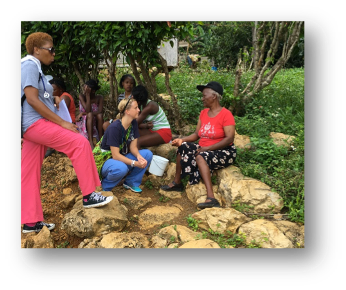 Global Health Track
The mission of the Global Health Track is to ensure that all pediatric residents receive an introduction to global child health, including principles of public health, advocacy, and clinical care of children in underserved communities both at home and around the world. The program selects two residents each year who spend considerable time through both education and international work learning the intricacies of global health. The track has established sites in Brazil and Ethiopia but also supports residents traveling to other countries.
Learn more about the Global Health Track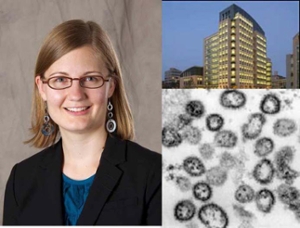 Pediatric Residency Investigative Scholar at Emory (PRISE) Track
Post-graduate MD and MD/PhD resident trainees with a strong interest in academic medicine are invited to apply for the Pediatric Residency Investigative Scholars at Emory (PRISE) track. The goal of PRISE is to develop high caliber pediatrician scientists with the potential for long-term impact on child health. Graduates of the PRISE track will have strong professional identities as pediatrician scientists and will be competitive for career development awards (e.g. NICHD-funded K12 program, K08, K23, K99/R00). Emphasis is on a tailored, flexible, and supportive environment for each scholar to conduct her/his highest caliber research while learning to provide excellent clinical care. Learn more the PRISE program here.
PRISE+ Track: Physician Scientist Training Program (PSTP)
The PRISE+ PSTP is for those PRISE track residents with strong research backgrounds (typically MD/PhD) who are interested in applying for the American Board of Pediatrics-approved Integrated Research Pathway (IRP) or Accelerated Research Pathway (ARP) programs:
Integrated Research Pathway - Enables up to 11 research rotations (equal to 11 months) over the course of the 3-year pediatric residency, followed by a fellowship. Learn more about the IRP
Accelerated Research Pathway - The first two years of residency consist only of clinical training and no research activities to enable the trainee to move more quickly to a fellowship with dedicated research time. The program is 6 years total: residency for years 1-2 is clinical only, fellowship for year 3 is clinically focused, and fellowship for years 6 is dedicated to research. Learn more about the ARP
In addition to all elements of PRISE, residents in the PRISE+ PSTP will receive:
A Scholarship Oversight Committee (in addition to research and career mentors)
Intensive grant writing workshop
Training in the responsible conduct of research
Optional coursework and workshops depending on interests
Preferential acceptance into fellowship of choice at Emory
Additional funding support available during research years
Learn more information about the PRISE+ track here.
Resident Research Projects
All residents have the opportunity to participate in research projects within both the Children's Healthcare of Atlanta and Emory University communities. Residents with exceptional projects are selected to present at Resident Research Day which occurs annually in the spring, with the winner receiving additional money in their book fund. Emory Department of Pediatrics has intramural grant funding available for residents. The Buchter Resident Research Award was created in 2017 to encourage pediatric trainees to engage in high quality research, provide a mechanism to fund trainee projects, and enhance the research environment at Children's Healthcare of Atlanta. Funds may be used for any type of child health-related research, including basic, clinical, translational, and outcomes research. Typical applicants are second- and third-year residents, but any pediatric resident may apply.
Emory Residency Tracks
Emory University School of Medicine Office of Graduate of Medical Education offers residency tracks. These are open to all residency programs at Emory University. These experiences will complement and not replace any aspect of residency training. Tracks include:
Global Health
Quality Improvement/Patient Safety
Medical Education
Ethics
Healthcare Management
Health Equity, Advocacy and Policy (HEAP)
Medical Innovation
Simulation
Upon completion of a track, residents will be awarded a Certificate of Distinction from Emory University School of Medicine.
 
View additional information about the residency tracks.
Emory University and Children's Healthcare of Atlanta offer a five-year pediatric neurology residency program. This program is separate from the pediatric residency training program but the first two years are dedicated to learning general pediatrics and are spent as a resident in our training program.
Learn more on the Children's Healthcare of Atlanta website
Combined Program in Pediatrics and Medical Genetics and Genomics
This is a four-year program for highly qualified students. Upon completion, residents will be eligible to take board certification exams offered by both the American Board of Pediatrics and the American Board of Genetics and Genomics.  Pediatrics training is spread throughout the four years. 

Learn more about this program here.