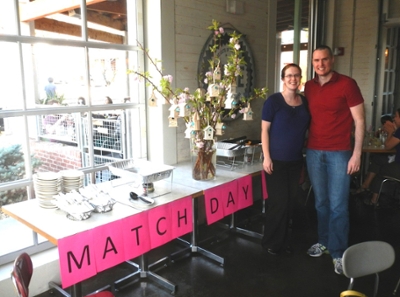 Deadlines
We accept applications from September 15 until November 1 through the ERAS system. 
Selection and Interviews
Because of the large number of applications we receive, we are unable to interview all that apply, but we invite selected applicants for an interview on most Tuesdays and Fridays from late October through mid-January.
Letters of Recommendation
We require three letters of recommendation, and would like at least one of these letters to be from a pediatrician. We do not require a letter from the Chair of Pediatrics. We appreciate letters from any faculty member who knows you very well and can speak to the personal qualities which will make you a good house officer.
Interview Day
For applicants who interview with us, there is a casual gathering of current residents and applicants the evening before the interview day, so keep that in mind as you are planning your travel itinerary.
Second Look?
We do not expect a "second-look" visit because we understand the expense of both money and time that it entails. We are glad, however, to arrange a visit if it is helpful to you as you are finalizing your choices.
All of the information above is subject to change. If you have additional questions, please call our program coordinator Jacqueline Riley at (404) 778-1440 or via email at pediatric.residency@emory.edu.