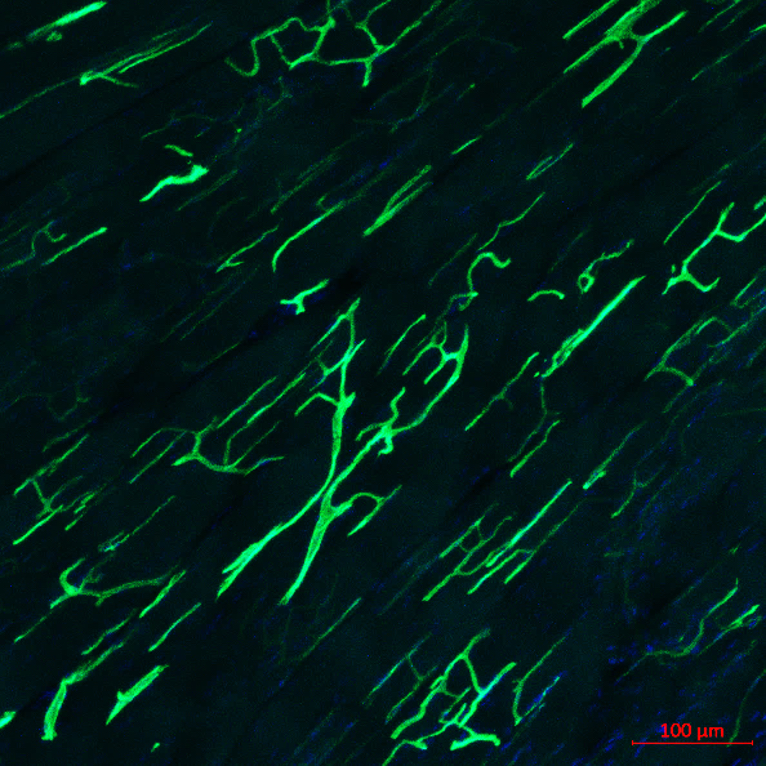 Peripheral artery disease (PAD) remains a major health problem; there are currently more than 8.5 million people age 40 and over in the United States with this disease, and 202 million people affected globally. PAD is most commonly the result of atherosclerosis in the arteries of the limbs that often first manifests as pain especially with physical exertion due to inadequate blood supply and oxygen delivery to the muscle tissues. However, as the disease progresses chronic hypoxia can cause ischemic tissue damage that can result in ulcers, infections, and amputations. PAD is also associated with other cardiovascular events and increased mortality. Current treatment strategies for PAD patients are lifestyle changes such as smoking cessation, increased physical activity, and weight loss as well as pharmacological treatments such as statins and antiplatelet therapy. However, patients with more severe disease often don't respond to these strategies and require surgical or percutaneous interventions. One important indicator of a good prognosis in response to the lifestyle modifications is the development of a robust collateral network. Our lab studies the biological and molecular mechanisms that modulate vascular growth. The current most effective non-invasive treatment for PAD is supervised exercise therapy; thus, our lab primarily focuses on satellite cell signaling increases this vascular response.

The Hansen Lab studies the interactions between satellite cells and the vasculature. Satellite cells are skeletal muscle progenitor cells that are known to play an important role in muscle repair after injury and adaptation to exercise. However, our lab focuses on a previously underexplored role of satellite cells in vascular growth. We have found that satellite cells, when activated, produce a number of chemoattractant growth factors that drive the migration of vascular smooth muscle and endothelial cells which are important in the growth and development of blood vessels. This area is of particular interest in the context of peripheral artery disease (PAD), where patients suffer from ischemic tissue damage but treatment options are still limited. The lab has shown that ischemia stimulates satellite cells and is exploring ways to harness their angiogenic properties in vivo or through therapeutically delivered cells.
Current work in the lab is determining the effects of satellite cell growth factor production using in vitro assays as well as determining what factors are critical to these vascular effects.   One major project explores the biology of satellite cells in response to exercise.  We are utilizing a mouse model in which we can selectively ablate satellite cells.  Additionally, we are exploring the changes in expression and heterogeneity of satellite cells after exercise in both our murine models and human patient biopsies using single cell sequencing. Our newest project is to optimize satellite cell delivery and further develop therapeutic strategies through new biomaterials.
Lab Staff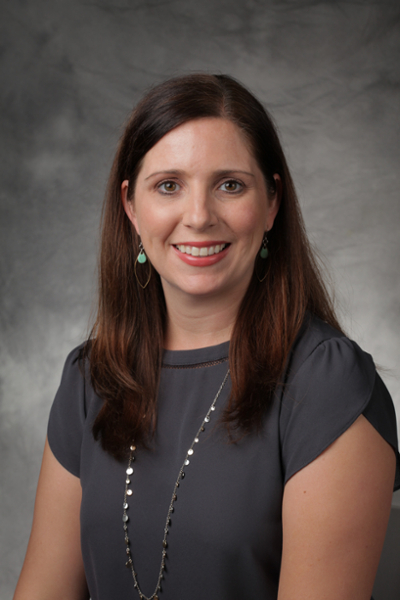 Laura Hansen
Dr. Hansen received her BS in Bioengineering from the University of Pittsburgh in 2007 and PhD in Bioengineering from the Georgia Institute of Technology in 2012 where she studied the mechanics of blood vessel walls and changes associated with different disease states. She then completed her post-doctoral fellowship studying the RAGE receptor in peripheral artery disease at Emory University in Cardiology. She is currently an Assistant Professor in the Department of Medicine and Division of Cardiology and recently received a Career Development Award from the American Heart Association.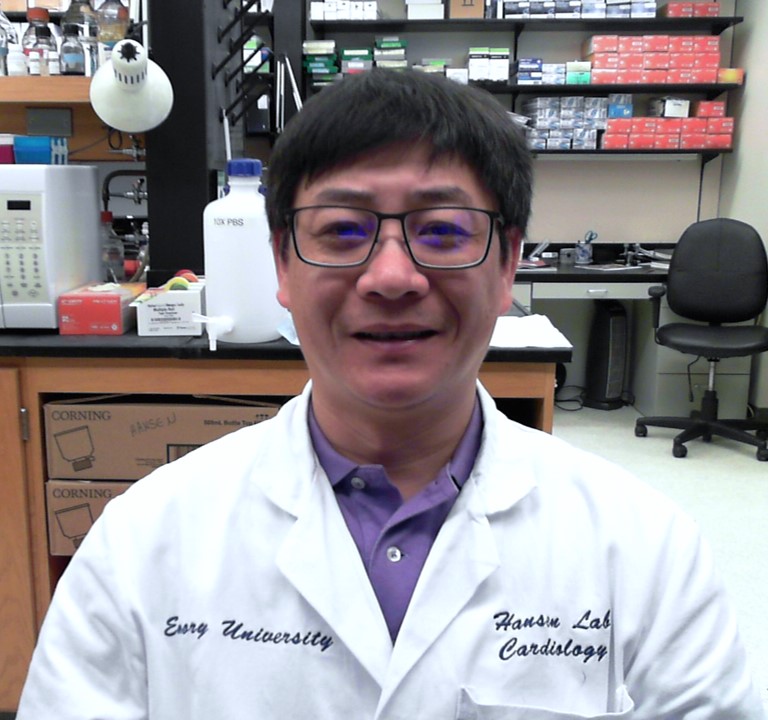 Tao Yu - Staff Scientist
Dr. Tao Yu earned his PhD in Medical Science from Tokyo Medical and Dental University in 2005. His research there focused on adhesion molecule mediated signal transduction in the context of vascular disease. He then came to US and worked for over 12 years at University of Alabama at Birmingham (UAB) studying how confirmation and mobility affect adhesion molecule function. He then moved to Emory studied the protective effect of estrogen on Trauma-Hemorrhage and/or Traumatic Brain Injury (TBI) rat. He joined Dr. Hansen's lab at division of Cardiology of Emory University in 2021.
Dr. Tao YU has been working in biomedical research for more than 20 years. He has been involved in various clinical and basic research projects. As the result of his research efforts, he has strong and deep experience in many current laboratory techniques in cell biology, molecular biology, and small animal research.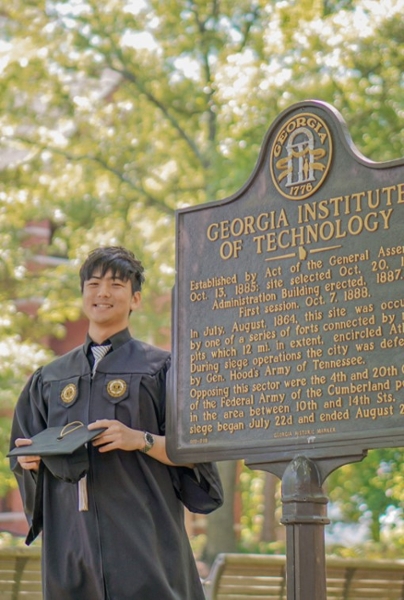 Dong Gun "Dan" Oh- BME Graduate Student
Dong Gun "Dan" earned his BS in Biomedical Engineering (minored in Material Science and Engineering) from the Georgia Institute of Technology in 2019. He then studied muscle regeneration of denervated mouse model focusing on mitochondrial activity. He joined Dr. Hansen's lab in 2021 as a new Ph.D. student.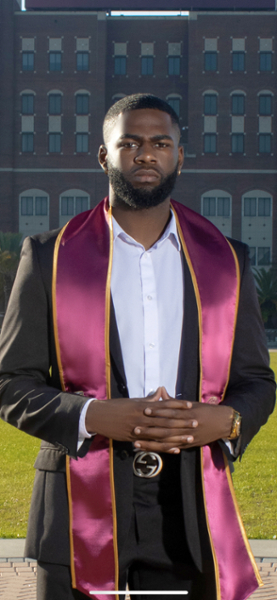 Christopher Jean-Baptiste - BME Graduate Student
Christopher Jean-Baptiste earned his bachelor's degree at Florida State University ('22). In his undergraduate career, he has interned with Eli Lilly focusing on drug development for diabetic patients which led him to the decision of pursuing a PhD. With this previous experience he looks to continue making an impact in the healthcare field through cardiology research. Christopher joined Dr. Hansen's lab Fall 2022 as a first year PhD student.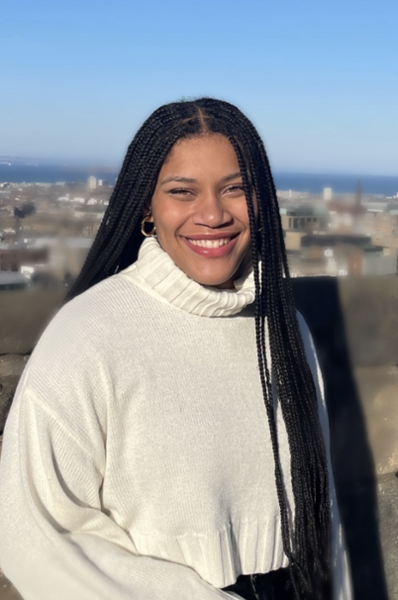 Sumaya Beckles - Undergraduate Researcher
Sumaya Beckles is a third year undergraduate student making in Biology and minoring in Business.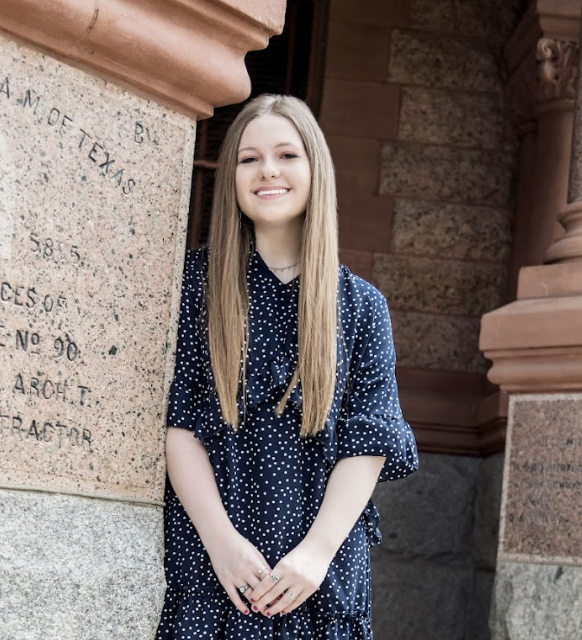 Camilla Brown - Undergraduate Researcher
Camilla Brown is a second-year student at Emory College of Arts and Sciences, and she will graduate with a major in Philosophy, Politics, and Law.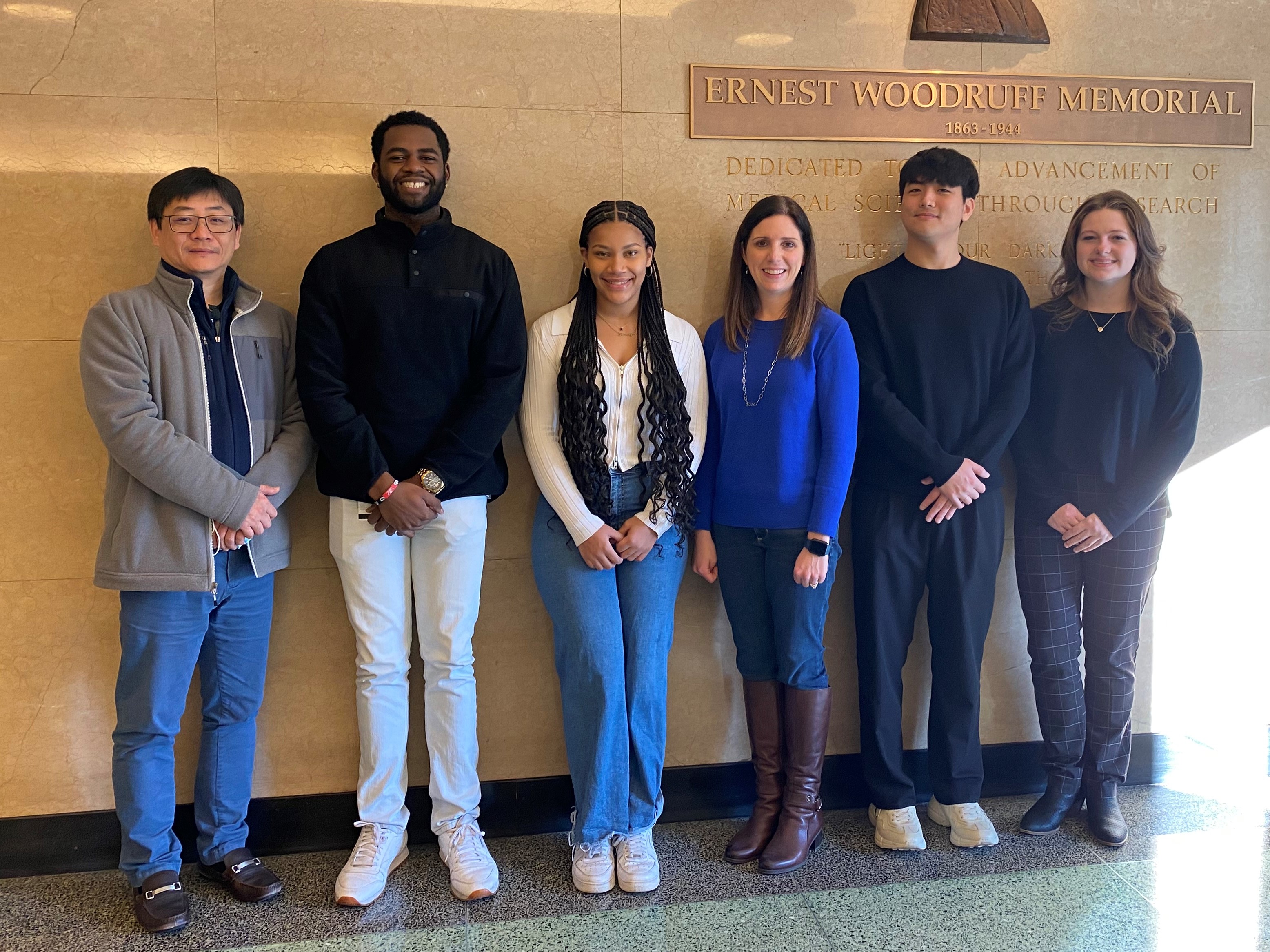 Lab Alumni
Sophia Mavris (Undergraduate Researcher), Current Position: PhD student at Georgia Tech
Ellen Ren (Undergraduate Researcher), Current Position: Clinical Researcher Yale University
Beyonce Brice (Undergraduate Researcher), Current Position: Emory Student


April 2022 - Ellen Ren successfully defends her Honors Thesis "Role of Satellite Cell Secreted Vascular Endothelial Growth Factor in Promoting Angiogenesis".
February 2022 - New R01 project "Heterogeneity of Satellite Cell Populations Plays a Role in Improvements in PAD after Exercise Therapy" started.
October 2021 - The lab's paper on satellite cells and RAGE (receptor for advanced glycation end products) is published in JAHA. https://www.ahajournals.org/doi/10.1161/JAHA.120.022127
September 2021- Dr. Hansen presents the lab's work at a moderated poster session at the AHA's Vascular Discovery Conference.
July 2021- The lab received a fundable score on an R01 application entitled "Heterogeneity of Satellite Cell Populations Plays a Role in Improvements in PAD after Exercise Therapy".
June 2021 - Dr. Hansen was nominated from the Department of Medicine's Nanette K. Wenger Distinguished Service Award.
June 2021 - Sophia Mavris's review article "Optimization of Oxygen Delivery Within Hydrogels" was published in the Journal of Biomechanical Engineering.
May 2021 - The lab published a paper "A Hydrogel Strategy to Augment Tissue Adenosine to Improve Hindlimb Perfusion" by Michael Sayegh in collaboration with the Levit and Garcia labs at Emory and Georgia Tech in ATVB.
May 2020 - Congratulations to who Sophia Mavris graduated from Georgia Tech and is accepted to the BME graduate program at Emory-Georgia Tech in the fall.

May 2020 - Dr. Hansen presents a moderated e-poster at the virtual Vascular Discovery conference of the AHA.

January 2020 - The lab receives a Woodruff Health Sciences Center Innovative Discovery Seed Grant to study single cell sequences of satellite cells following excursive.

June 2020 - Dr. Hansen is the featured basic science lab at the Division of Cardiology Research Day.

March 2019 - Dr. Hansen has a podium presentation at the Regenerative Medicine Workshop at Charleston.

March 2019 - Dr. Hansen is awarded and American Heart Association Career Development Award.
Lewis C, Sellak H, Hansen L, Joseph G, Hurtado J, Archer D, Jun H, Brown LA, and Taylor WR. "Increasing Nitric Oxide Bioavailability Fails to Improve Collateral Vessel Formation in Humanized Sickle Cell Mice" Laboratory Investigation, 2022, 102(8):805-813.
Hansen L, Joseph G, Valdivia A, Taylor WR. "RAGE Expression in Satellite Cells Modulates their Angiogenic Effects" , Journal of the American Heart Association. 2021;10(21):e022127.
S Mavris and L Hansen, "Optimization of Oxygen Delivery and Diffusion within Hydrogels", Journal of Biomechanics, 2021, 143(10):101004.
M Sayegh, K Cooney, W Han, L Want, E Shin, F Strobel, L Hansen, A Garcia, and R Levit "A Hydrogel Strategy to Augment Tissue Adenosine to Improve Hindlimb Perfusion," ATVB, 2021, 41(6):e314-e324.
Mohiuddin M, Lee NH, Moon J, Han WM, Anderson S, Choi J, Nakhai S, Tran T, Aliya B, Kim D, Gerold A, Hansen L, Taylor WR, Jang YC. "Critical Limb Ischemia Induces Remodeling of Skeletal Muscle Motor Unit and Myonuclear- and Mitochondrial-Domains" Scientific Reports, 2019, 9(1):95551.

Breed E, Hilliard C, Yoseph B, Mittal R, Liang Z, Chen CW, Burd E, Brewster L, Hansen L, Gleason RL, Pandita T, Ford M, Hunt C, Coopersmith G, "The small heat shock protein HSPB1 protects mice from sepsis." Scientific Reports, 2018, 8(1):12493.

Okwan-Duodu D, Hansen L, Joseph G, Lyle A, Weiss D, Archer D, & Taylor WR. "Impaired Post-ischemic Neovascularization in Sickle Cell Disease." Atherosclerosis, Thrombosis, and Vascular Biology, 2018, 38(5):1125-1133.

Hansen L, Gupta D, Joseph G, Weiss D, & Taylor WR, "The receptor for advanced glycation end products impairs collateral formation in both diabetic and non-diabetic mice." Laboratory Investigation, 2016, 97(1):34-42.

Hansen L, and Taylor WR, "Is arterial stiffness a cause or consequence of atherosclerosis?" Atherosclerosis. 2016, 249: 226-227.
Join The Lab
We are always looking for motivated and inquisitive individuals who are interest in cardiovascular research to join the lab.  Interested individuals should email Dr. Hansen a copy of their CV. Laura.hansen2@emory.edu