Cardiovascular Research Internship Program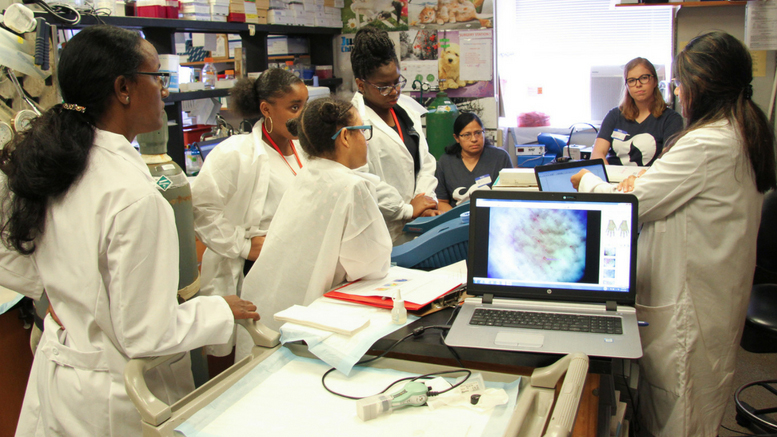 This program is on hold due to the COVID-19 pandemic.
The Emory Cardiology Research Internship Program is a unique opportunity for qualified medical and post-graduate students to receive valuable experience in clinical and/or translational research. The program's goals are to expose interns to clinical research and provide them with hands-on experience in the conduct and administration of clinical research studies. Interns will work directly with experienced investigators, research coordinators, and cardiology fellows to learn about all aspects of clinical research including human subjects' safety, data analysis, research ethics, and regulatory requirements.
The program is designed to enrich the interns' understanding of and interest in pursuing clinical and/or translational research.
This six to 12-month unpaid internship will expose participants to a diverse spectrum of clinical-based research investigations. This experience will allow the student to develop basic research skills. Internship participants will support efforts in data collection, data entry, paperwork, and helping to create and maintain databases. In addition, interns will have access to grand rounds, seminars, and conferences on a host of topics providing continuing medical and basic science education.
NOTE: This program does not guarantee a future paid position.
Program Details
The Cardiology Research Internship Program supports the School of Medicine's mission of teaching, scholarship, and service, as well as the individual intern's progress toward a career in clinical research. The program will:
Provide educational opportunities and research experience not available in a traditional academic setting by exposing interns to a multidisciplinary research environment that is driven by real-world clinical needs
Facilitate the education of the next generation of scientists and clinicians
Build a pipeline of well-trained and knowledgeable research professionals
Program Eligibility
To participate in the Cardiology Research Internship Program, applicants must meet the following qualifications:
Minimum of a Bachelor's Degree in one of the following major fields of study - medicine, biology, chemistry, nursing, public health, biomedical engineering;
Advanced proficiency in English is required and will be validated either in person or via a web conference interview;
Must be a US citizen or permanent resident - we cannot accommodate applicants on international visas.
Interns will be asked to commit to the program for a period of six to 12 months. Because the life-cycle of a clinical study is often three to five years or more, we believe that six months is the minimum amount of time necessary to provide exposure to all aspects of clinical research from initiation to completion. At the end of the initial 12 month period and upon a satisfactory performance review, interns will be given the option to re-commit to the program for another six to 12 months. The maximum length of the program is 24 months and cannot be exceeded.
Application Information
Applications for this program are accepted on a rolling basis. Internship start dates will be the first working business day of the month.
Required application materials include:
Application form including stated career goals
University transcripts
Three letters of recommendation from sources familiar with your academic or professional work (i.e. supervisor or professor). Peer or family references are not acceptable.
Current CV
Acceptance into the internship program is based upon the applicant's academic credentials, extent of relevant training or experience, letters of recommendation, and the congruence of the applicant's expressed goals with those of the internship program.
Submit all application information to Blake Harrington, MPH, cardiology division administrator.