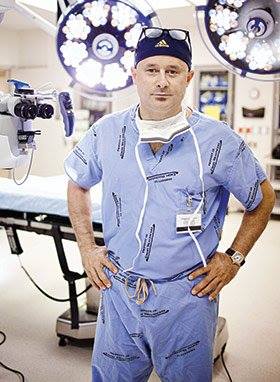 For more information on the Gene and Cell Therapy for Neurorestoration Laboratory, please contact:
Kelly M. Poth
Email
Boulis Laboratory
Department of Neurosurgery
Phone: 404-727-1811
For donations and philanthropic inquiries:
Andrew P. Christopherson, Senior Director of Development, Brain Health and Neurosciences
Emory School of Medicine | Woodruff Health Sciences Center
Emory University, Advancement and Alumni Engagement
1440 Clifton Road, Suite 170, Atlanta, GA  30322
Office: 404.727.8253, Cell: 404.606.0560
Email
Postdoctoral Fellow Position Now Open
The Boulis laboratory is seeking a capable and self-motivated individual to oversee projects involving the development of lentiviral vector-induced glioblastoma models in the brain of a large animal (swine).
The candidate should hold a PhD in the appropriate field and have a strong background in neuro-oncology and related areas. The ideal candidate should also have previous understanding and experience in gene therapy/vectorology and molecular biology.
Email to apply.