Department of Medicine Research
The Department of Medicine places a strong emphasis on its broad and innovative research programs.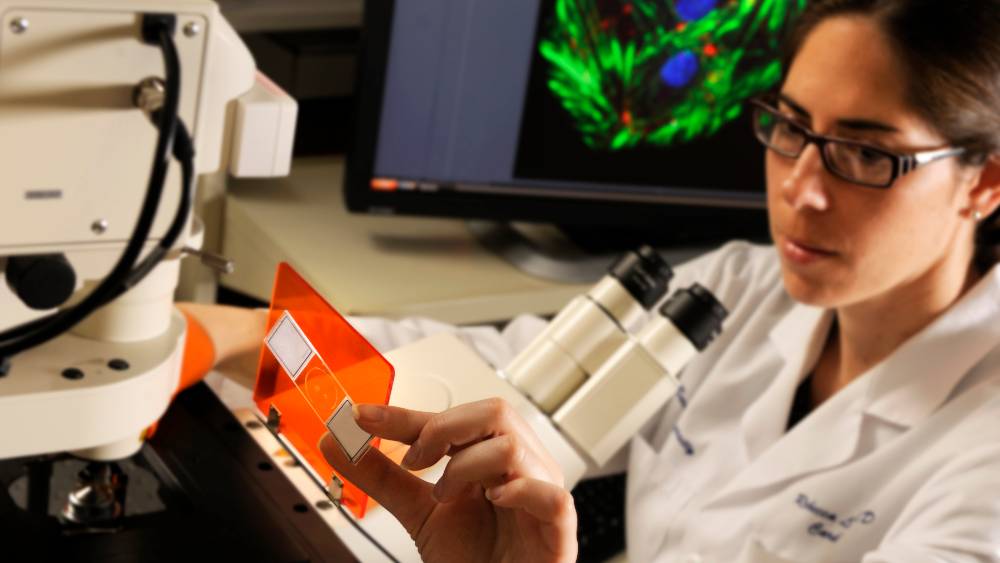 Basic scientists, clinical researchers, and clinicians in the Department of Medicine work side-by-side to address fundamental problems in human disease. Their collaborative efforts enable them to take mechanistic discoveries to preclinical testing and first-in-man clinical trials. Cross-cutting programs include regenerative medicine, vaccine testing and development, immunology and inflammation, outcomes and health services research, and the molecular basis of disease.
Explore Our Research
Research by Division, Faculty and Trainee Resources, and More
The Department of Medicine's nine divisions have funded investigators who study clinically relevant questions from all perspectives.

We also operate world-renowned research centers for basic, translational, and clinical research related to physiology, therapeutics, and diseases pathogenesis.
We are proud to offer a large number of clinical trials for patients and potential patients. For questions regarding a specific clinical trial, please contact the name of the principal investigator listed in the contact information section of the trial.  
FY19 Research by the Numbers
$121
million in research funding (FY19)
16
active NIH K awards and 46 active RO1s
448
active clinical trials with 37,677 enrollees
View a list of relevant contacts for the Department of Medicine's Office of Research.