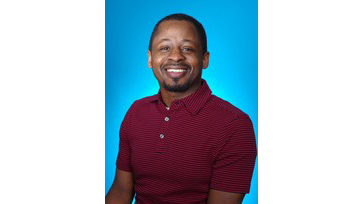 Brandon Henley, PhD
Brandon Henley is a postdoctoral fellow. He earned his PhD in Biomedical Engineering at the University of Southern California in 2016. His research focused on the mathematical modeling of cerebral hemodynamics and the development of model-based indices of cerebral vascular function for the improved diagnosis of Alzheimer's disease. His current role at Emory involves the application of new methodologies for the processing and analysis of physiological signals relevant to vascular and cognitive health. Brandon enjoys basketball, golf, chess, and spending time with his family and friends.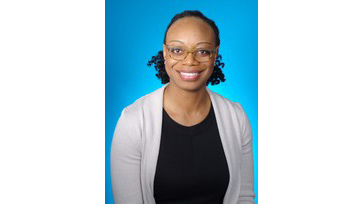 Maureen Okafor, MPH, MBBS
Maureen received her Master of Public Health (MPH) degree from Rollins School of Public Health, Emory University. She has a Bachelor of Medicine, Bachelor of Surgery (MBBS) degree from Nigeria with several years of clinical experience. She is very excited to be a part of the BSHARP Team. In her role as Postdoctoral Fellow, Maureen will focus on cognitive aging, including understanding vascular, metabolic and neurodegenerative contributors to cognitive impairment, and molecular mechanisms underlying neurodegenerative diseases such as Alzheimer's disease. She is the primary contact for the CEDAR study and will be coordinating study participant recruitment, study visits, data collection and entry, as well as conducting administrative and other additional study activities. In her spare time, she enjoys listening to music, dancing and exploring the outdoors.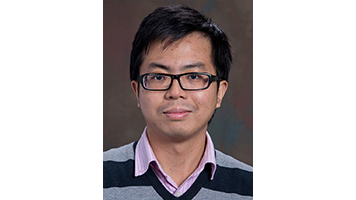 Junjie Wu, PhD
Junjie is currently a Postdoctoral Fellow in BSHARP. His background is in neuroimaging and machine learning. His research interests include functional MRI, perfusion imaging and brain connectome.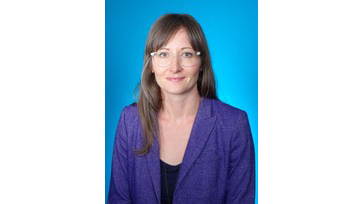 Elizabeth Dee, CCRP, Program Manager
Elizabeth has been working at Emory University since 2013 and is currently the Program Manager for BSHARP within the Department of Neurology. She earned a Bachelor of Art degree in Art History in 2008 and a Masters degree in Heritage Preservation in 2012. In 2013 she began her career in clinical research administration as a CRCI with the WIHS study in the Division of Infectious Diseases and in 2015 she joined Dr. Ihab Hajjar in the Division of Geriatrics and General Medicine as a CRCII. She enjoys hiking, drawing, traveling and spending time with her family in her spare time.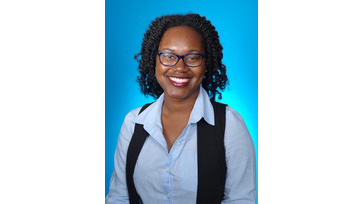 Shakyra Tyus, MPH, Research Administrative Coordinator
Shakyra currently works as the Research Administrative Coordinator for BSHARP under the Department of Neurology at Emory University School of Medicine. She recently received her Master in Public Health (MPH) degree at Rollins School of Public Health, Emory University in 2018. Her analytical background in chemistry and public health has driven her passion in research and working with underserved populations.
She is passionate about clinical research and health literacy. With this position, Shakyra enjoys providing support to this research team and looks forward to learning the multidisciplinary aspects of disease.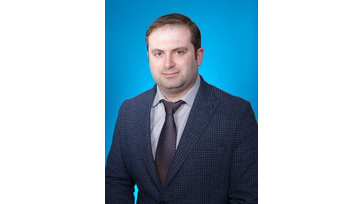 Malik Obideen, Clinical Research Coordinator II, Lab Specialist
Malik earned his MD from the School of Medicine at the University of Aleppo and after Med School he started his Neurology residency at Aleppo University Hospital. He traveled to the US in 2014 to work in clinical research in the Departments of Cardiology and Geriatrics. He is very interested in both research and clinical science, and is looking forward to applying for a US Hospital Residency Program at Emory University.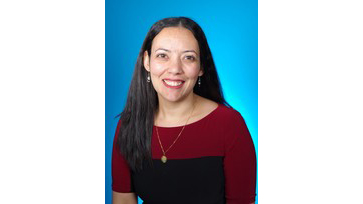 Sabria Saleh, Clinical Research Coordinator I
Sabria is a clinical research professional with over 10 years of experience in the field. Her IRB background in clinical compliance auditing and process management has allowed for a natural transition to the hands-on research world, where she hopes to continue her more direct involvement with participants in research.
She is passionate about medicine and research; and excited to support the work of the BSHARP research program. In her spare time, Sabria enjoys traveling and spending time with friends and family.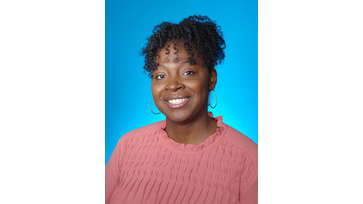 Tiffany Thomas, MPH, LPN, Clinical Research Coordinator III
Tiffany joined the BSHARP team in 2015 as a CRCII with over 15 years of experience in clinical care. She earned her B.S. degree in Biology in 1999, Masters' degree in Public Health in 2012 and her registration as an LPN in 2001 while serving in the army. She is delighted to be part of a diverse team of clinicians and researchers and considers in a pleasure to work with Dr. Hajjar. She is passionate about health equity and addressing the social determinants of health. Tiffany is the team lead and the primary contact for the VASCULAR research study.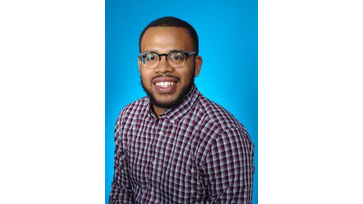 Darius McDaniel, MSPH, Sr. Biostatistician
Darius received his Master of Science in Public Health from Emory University's Rollins School of Public Health, Department of Biostatistics and Bioinformatics. He has a bachelor's in mathematics and statistics from Alabama A&M University. He serves as the Sr. Biostatistician for BSHARP providing statistical support and expertise. He assists with study design, data collection and management, and statistical analyses related to study reporting and hypotheses. He also serves as a Statistical Methods and R programming instructor in the Department of Biostatistics and Bioinformatics.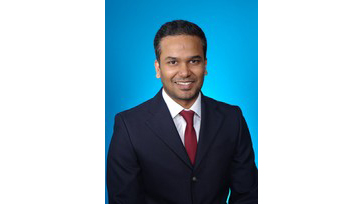 Pulidevan Baskaran, MPH, MBBS, Clinical Research Coordinator I
Pulidevan is a Clinical Research Coordinator at BSHARP. He received his MBBS degree from SRM University in India in 2015 and then came to the United States in 2016 to pursue his Master of Public Health (MPH) degree at Rollins School of Public Health. He graduated with his MPH degree in 2018. He enjoys working in the intersection of clinical medicine and research and is excited about the new advances that he helps work towards with the BSHARP team. He also enjoys learning and performing various tasks such as retinal imaging, phlebotomy and observing Dr. Hajjar in procedures such as lumbar punctures.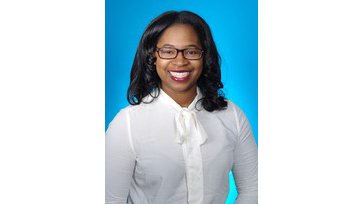 Alecia Jenkins, BA, Clinical Research Coordinator I
Alecia completed her Bachelor of Arts degree in Psychology at North Carolina Agricultural and Technical State University, Greensboro (2014). She has been working with Alzheimer's research since graduation, beginning with Wake Forest School of Medicine, Winston Salem. From psychometrician to clinical research coordinator, she has loved and enjoyed every moment of working in research and has learned a lot about the field. She is working towards earning her Bachelor of Science in nursing during the Fall of 2019. Outside of employment, Alecia adores volunteering with different teams and ministries to mentor and educate young teenagers about womanhood. She also volunteers with Connect Sports to teach dance and cheerleading.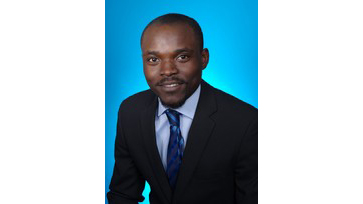 Olaseni Prince, MPH, MBBS, Clinical Research Coordinator I
Olaseni Prince earned his Master of Public Health degree (MPH) from Rollins School of Public Health, Emory University in 2018. He obtained his Bachelor of Medicine, Bachelor of Surgery (MBBS) degree from Lagos State University Nigeria with several years of experience in patient care. He joined the BSHARP family in 2017 and it's been an exciting experience.
He is passionate about research and clinical care. Olaseni enjoys playing soccer, chess, piano, and spending time with family.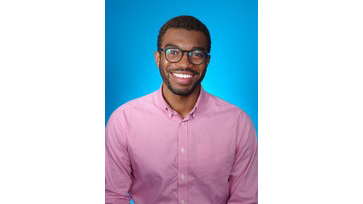 Sean King, Clinical Research Coordinator I
Sean attended George Mason University and has been with BSHARP since June of 2017 as a clinical research coordinator. He is interested in cognitive neurology, and passionate about studying the intersection of environmental factors and genetics that contribute to health inequities in marginalized groups. He is studying to become a developmental economist to research novel strategies that impact public policy surrounding women's empowerment.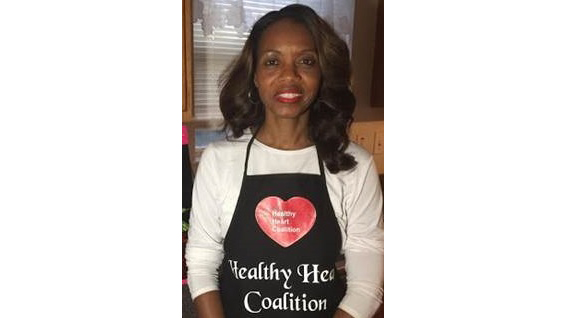 Cornelia King, Healthy Heart Coalition
Cornelia King is the chair of the Healthy Heart Coalition. She found her second passion in community health after over 20 years as a teacher, school counselor and lead teacher for student services, assistant principal, and school principal, while raising 3 children who were division one competitive swimmers. She has masters' degrees in both School Psychology and School Administration and worked for years in school administration. Cornelia also dedicated 20 years to presiding over the City of Atlanta's Dolphin Swim Team Parent organization- affectionately known locally and nationally as CAD.
Today the Healthy Heart Coalition has emerged with a unique badge of honor. Its prestigious training from the nation's largest philanthropic organization, the Robert Wood Johnson Foundation, Center for Creative Leadership, sets the HHC apart. The HHC earned a grant from the CDC for over 11 million dollars that directly funded Fulton County community health efforts. The dynamic partnership with Emory University and the Atlanta Community Food Bank has helped the Healthy Heart Coalition become a locally and nationally lead organization in addressing the root causes of health disparities. The growing list of partners keep the Healthy Heart Coalition and its leadership team out front and truly the heart-beat of the community!
Ayman Samman Tahhan, MD - Cardiology Research Fellow, July 2016-May 2018
Mahsa Shokouhi, PhD - Postdoctoral Fellow, January 2017-January 2019
Akinlolu Fasanmi, MPH - Data Information Specialist, May 2017-July 2018
Hina Ahmed, MPH - Clinical Research Coordinator II, April 2016-May 2018
Anushree Mahajan, MPH - Research Administrative Coordinator, July 2016-June 2018
Ganesh Chand, PhD - Postdoctoral Fellow, June 2015-October 2017
Archana Vedavyas - Clinical Research Coordinator I, April 2016-June 2017
Om Sharma, PhD - Postdoctoral Fellow, March 2016-April 2017
Elika Pourbohloul - Clinical Research Coordinator II, August 2015-August 2016
Sharion Smith, RN - Clinical Research Coordinator II, August 2015-May 2016
Ben Tift - REAL Student, Clinical Research Coordinator I, September 2015-June 2016