The Division of Medical Oncology aims to provide outstanding multi-disciplinary care for patients with cancer while also leading the field in collaborative cutting-edge research and training the next generation of oncology leaders.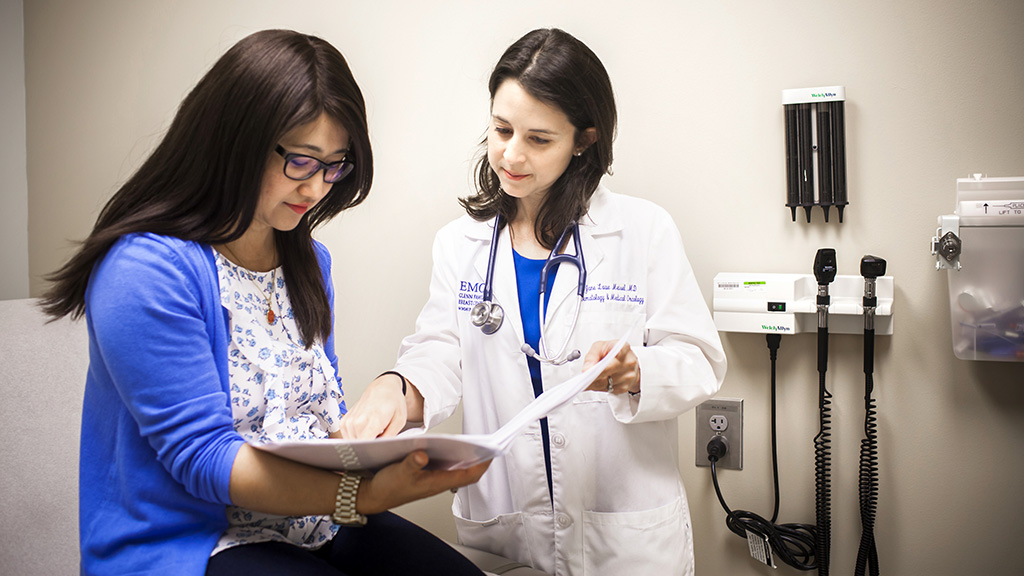 The Division of Medical Oncology is made up of a diverse group of clinical and basic science faculty, clinical and research trainees, laboratory technicians, students, administrators, and administrative assistants.
This group, in addition to nurses, pharmacists, dieticians, social workers, and physicians from other disciplines such as surgery, pathology, radiation oncology, psychiatry, and supportive oncology work together in a multidisciplinary team approach to provide patients with individual treatment plans specific to their type of cancer.
The division's disease based working groups consists of highly collaborative multidisciplinary teams that meet regularly to review all ongoing clinical trials, evaluate new research concepts and discuss individual plans for patients receiving study-related treatment. One of the major goals of the working groups is to move novel discoveries from the research laboratories at Winship Cancer Institute to clinical trials intended to improve the outcome for patients.
Working groups are currently established for:
Aerodigestive cancers
Breast cancer
Gastrointestinal cancer
Genitourinary cancer
Melanoma
Neuro-Oncology
Sarcoma
Additionally, the Grady Clinical Research Committee Working Group is a multidisciplinary team of investigators, administrators, pharmacologists, and medical staff from Grady, Emory University, and Morehouse School of Medicine, involved in the care of cancer patients at Grady Health System.
For patients seeking medical oncology care, visit the Winship Cancer Institute website.