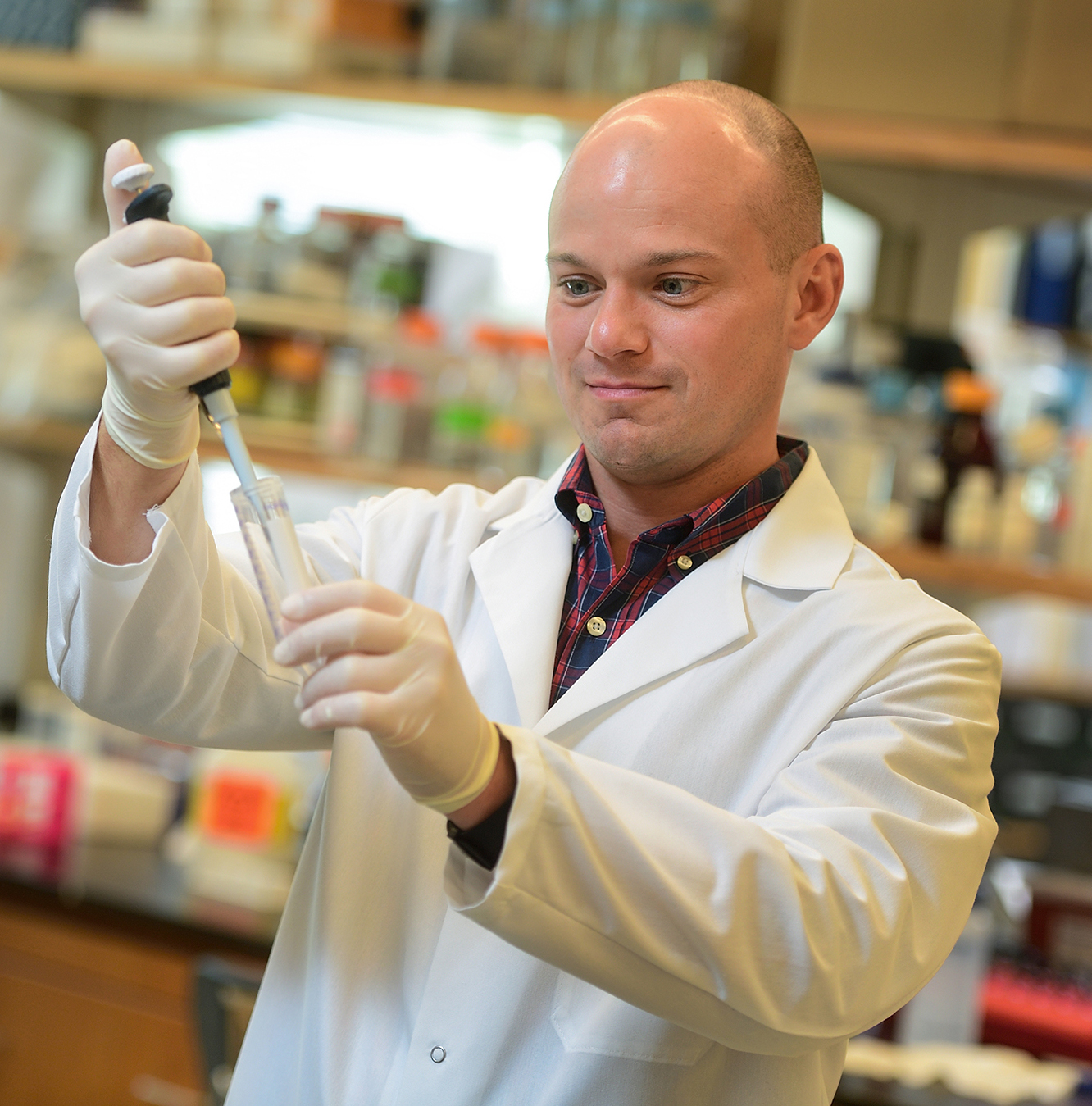 Dr. Nicholas H. Varvel
Dr. Nicholas Varvel is an Assistant Professor at Emory University School of Medicine.  Dr. Varvel's research seeks to understand the role of the immune system in the pathogenesis and progression of neurologic disease, including Alzheimer's disease and epilepsy, with the aim of identifying immune-related targets for therapeutic interventions.  The overarching goal of Dr. Varvel's work is to develop immune-related strategies to treat brain disease utilizing cutting-edge approaches including genetically modified mouse models, flow cytometry, gene expression analysis, histology, and stereology.
Dr. Varvel has provided insights into the role of innate immune cell activation during neurological disease by demonstrating that a blood-borne immune cell, called a monocyte, invades the brain after seizure activity and contributes to the florid neuroinflammatory response.  Limiting brain entry of the blood monocytes was beneficial, reducing neuronal damage, preventing erosion of the blood-brain barrier, and accelerating weight regain.  These findings indicate that treatment strategies aimed at inhibiting peripheral monocyte recruitment to the brain after seizures could be beneficial.     
Dr. Varvel received a B.S. from the University of Dayton in Biology (2003, summa cum laude) and a Ph.D. in Neuroscience from Case Western Research University (2009).  He was awarded an Alexander von Humboldt postdoctoral fellowship to perform research at the Hertie Institute for Clinical Brain Research at the University of Tübingen, Germany with Dr. Mathias Jucker and subsequently continued his postdoctoral training with Dr. Ray Dingledine at Emory University.  Dr. Varvel was promoted to Instructor in 2016 and Assistant Professor in 2018.  His research is funded by the National Institutes of Health, Citizens United for Research in Epilepsy (CURE), and the BrightFocus Foundation.