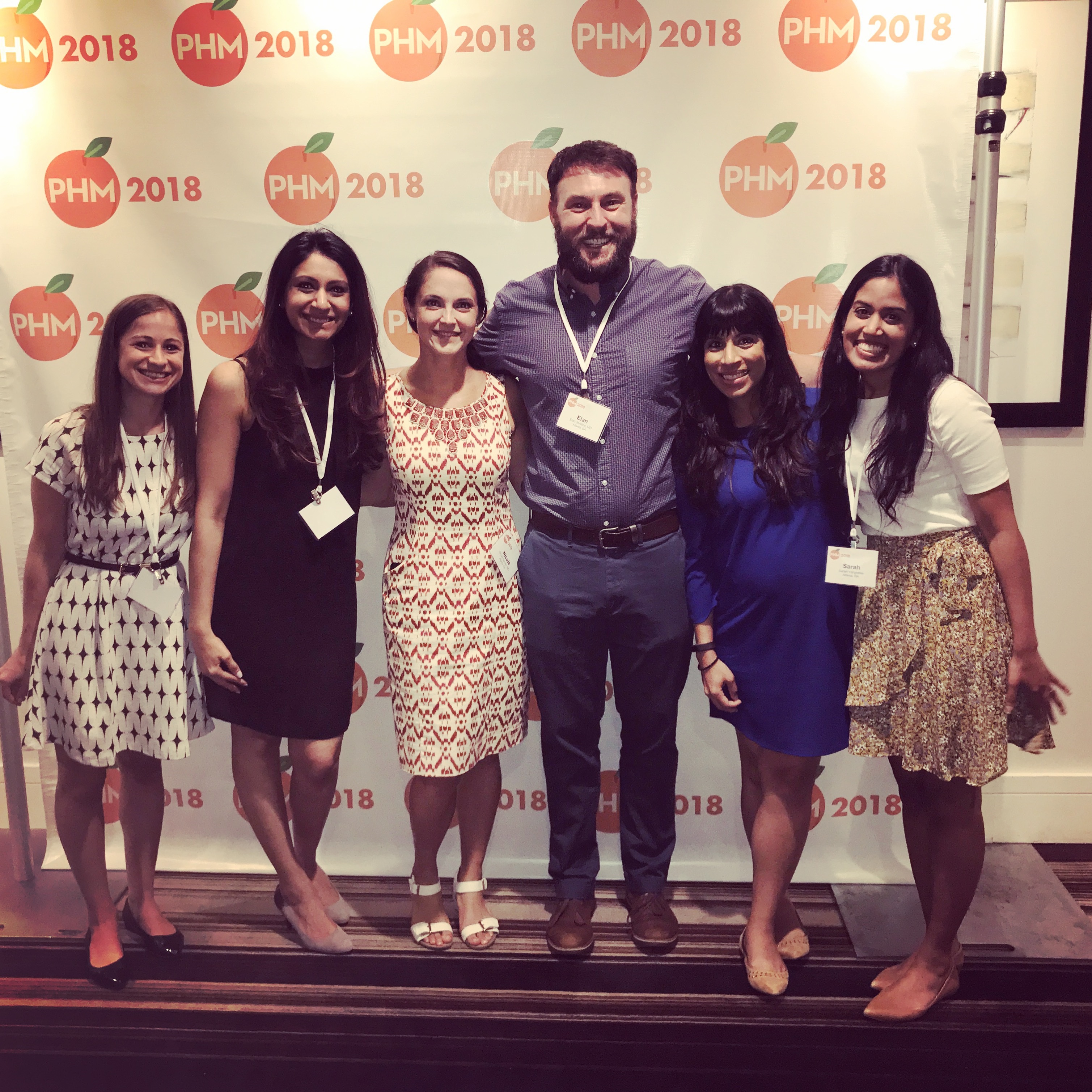 Emory Pediatric Fellowship Core Curriculum
Over the course of two years, all pediatric hospital medicine fellows participate in the Emory Pediatric Fellowship Core Curriculum.  This curriculum covers
Fellows Introduction to Research Training Course (during Year 1)
Ethics Symposium (during Year 1)
Quality Improvement and Patient Safety course (during Year 1)
Teaching Symposium (during Year 2)
Career Development (during Year 2)
Emory Quality Academy
Our fellows have the opportunity to participate in Emory's Quality Academy.  This is an interprofessional longitudinal course with 7 sessions over 7 months. This course is designed to make the most of faculty time commitment by spacing out the in-person, 2-hour activities to accomplish the learning objectives through a project-based curriculum.   This program will include 1) workshops led by expert faculty, 2) projects supported by leadership and coaches from our academic health system partners, and 3) presentation of project outcomes at the Emory Quality Conference.
Quality Improvement Fellows' Lunch & Learn Series
Led by faculty within the division, this 12 part lunch and learn series introduces and reinforces quality improvement (QI) methodology.  Working in small group settings with faculty, fellows learn to directly apply QI concepts to their projects.
PHM Journal Club
Our division's journal club is held every other month and is led by PHM fellows to keep abreast on current literature in Pediatric Hospital Medicine.
Practice Based Learning (PBL)
PBL is held every other month and is led by PHM fellows to assimilate and appraise literature  to continually improve patient care and strengthen medical knowledge
Multidisciplinary Lecture Series
In collaboration with other pediatric subspecialties, fellows attend didactics on clinical topics outlined in the ABP content outline and PHM Core Competencies.
National Meetings
Fellows attend a number of national meetings during the course of their training period.
American Academy of Pediatrics Pediatric Hospital Medicine Fellows Conference
Pediatric Hospital Medicine Conference
SPS Sedation Course
Pediatric Academic Societies Annual Meeting