Current Fellows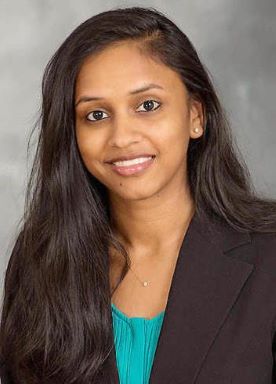 Gargi Mukherjee, MD
Medical School: Medical College of Georgia
Residency: Emory University, Children's Healthcare of Atlanta
Fellowship Project: Pro-calcitonin use in management of febrile infants
I knew I wanted to pursue a career in pediatrics after my high school work study program at an outpatient pediatric clinic in the suburbs of Atlanta. While attending the Medical College of Georgia, I confirmed my passion for pediatrics and was first introduced to the world of hospital medicine. My interest in hospital medicine deepened during my pediatric residency at Emory as I found myself enjoying being at the forefront of unraveling  medical diagnoses, learning from multiple sub-specialists without being stuck in one specialty, and working with a diverse patient population. I was excited to continue my training at Emory for fellowship because I knew it would offer both the mentorship and clinical experience I needed to develop my niche in hospital medicine. When I'm not working, I spend my time baking, dancing, hanging out with family and friends, and trying new dessert places around Atlanta.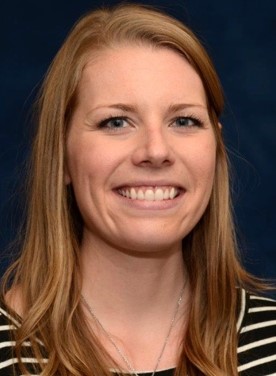 Justine Mrosak, MD
Medical School: University of Minnesota Medical School
Residency: University of Connecticut, Connecticut Children's
Fellowship Project: Improving Guideline Adherence and Antibiotic Stewardship Through Order Set Rationalization
 
I was born and raised just outside of Minneapolis, Minnesota. While I had known for a long time that I wanted a career devoted to the health and wellbeing of children, it wasn't until I attended college at The University of Michigan and began volunteering at the children's hospital that I developed a passion for the care of hospitalized children. I returned to the University of Minnesota for medical school and then ventured to the northeast to complete a pediatric residency at the University of Connecticut. The pediatric hospital medicine fellowship at Emory and Children's Healthcare of Atlanta has been a perfect opportunity for me to continue to develop my clinical skills, as well as pursue my research interests of improving the delivery of high value patient care, promoting antimicrobial stewardship practices and translating evidence based medicine to the bedside. Outside of the hospital you'll find me spending time outdoors with my husband and dog, Murphy, exploring our new city of Atlanta!